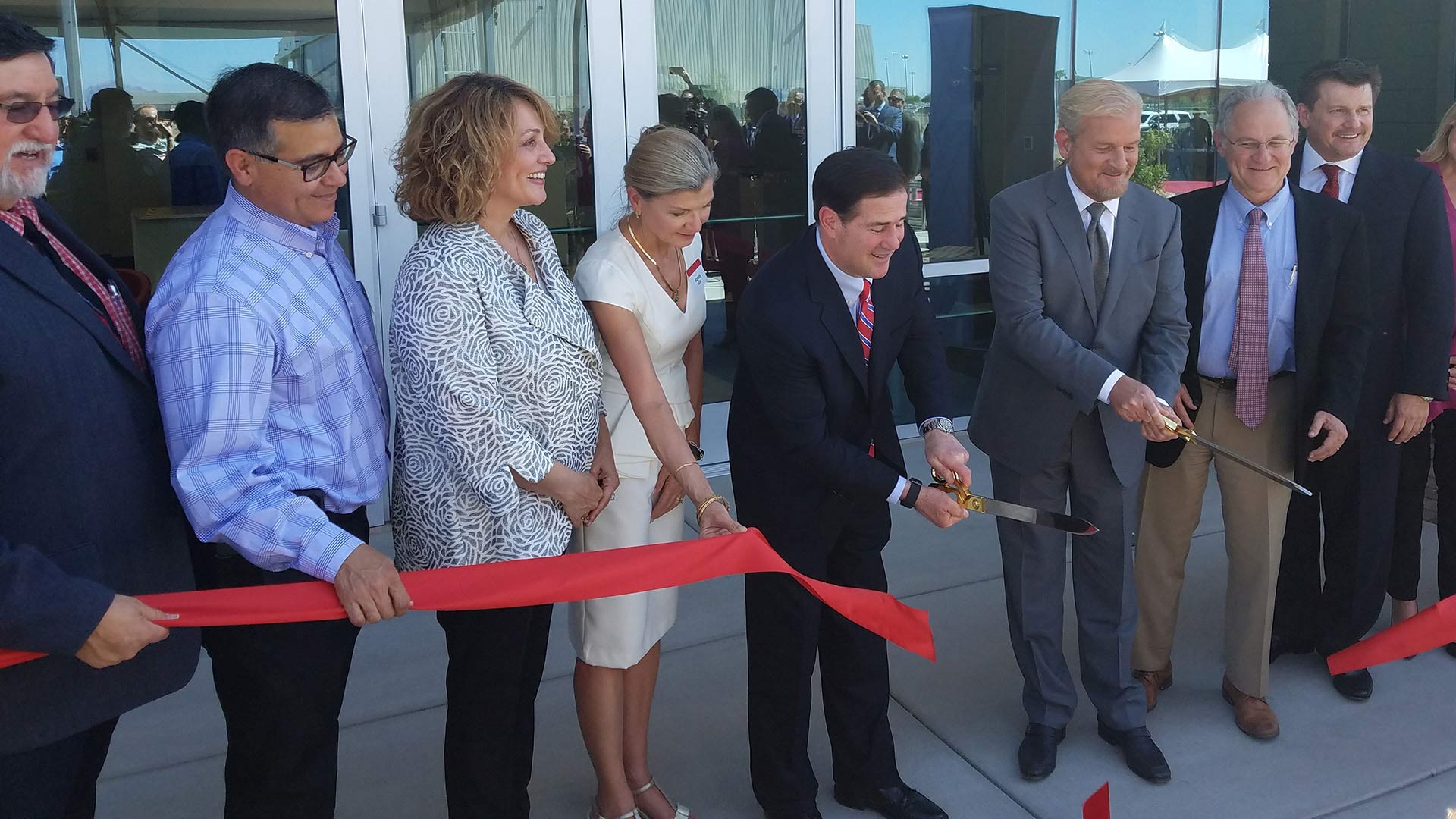 Local officials and Raytheon executives gather to cut the ribbon on the newest addition to Raytheon Missile System's Tucson facility.
Zac Ziegler
Raytheon Missile Systems unveiled the buildings that will comprise its newest addition at a ribbon-cutting event Thursday afternoon.
The buildings will largely be used for research and development, and will house most of the 2,000 employees the company recently announced would be hired by 2020.
"[The new buildings] are going to house laboratories, a high-performance computing facility, what we call an anechoic chamber, a massive indoor structure that allows us to test missiles and their sensors in a [radio-frequency] quiet environment," said Raytheon President Taylor Lawrence.
"This is really about high-performance, next-generation missile research and development."
Lawrence said a 2017 study by Arizona State University estimated the company's statewide economic impact at $2.1 billion. The study was written prior to the announcement of the expansion.