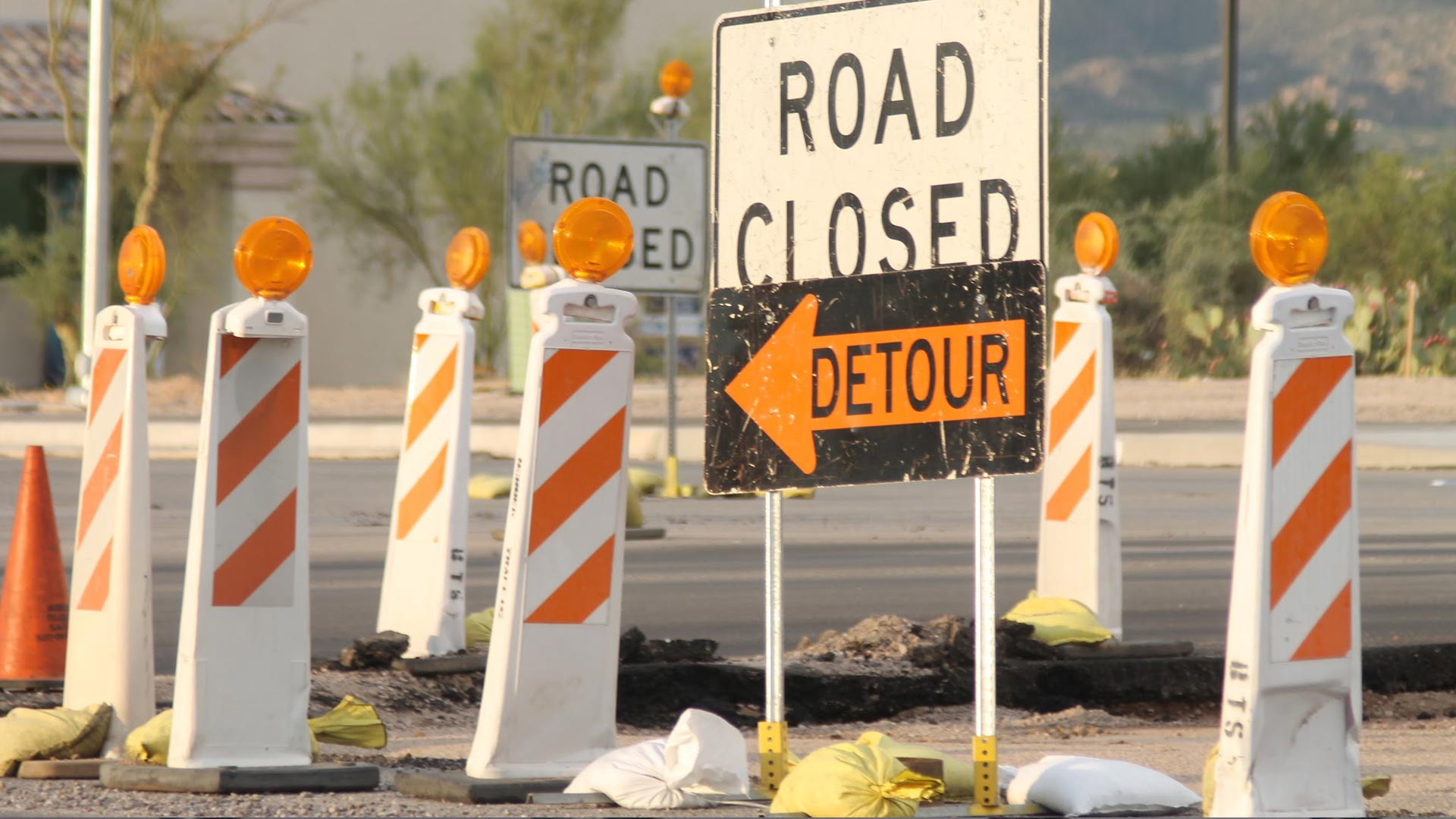 Detour signs at a road construction project.
AZPM Staff
The Pima County Board of Supervisors moved a step closer to voting on a sales tax increase for road repairs. They approved an ordinance Tuesday that provides the ground rules for implementing the work.
The vote did not decide the sales tax issue, but it gave supervisors another chance to discuss it.
Supervisor Sharon Bronson criticized Arizona lawmakers for not addressing transportation issues in the state budget.

"If the Legislature had met its responsibility, had addressed the seriousness not only in Pima County but all the 15 counties about how we fund transportation, we would not need to have this conversation," she said.
The measure to increase the sales tax requires a unanimous vote from the supervisors to go forward. The supervisors will make their final decision on the sales tax increase at their meeting on June 19.