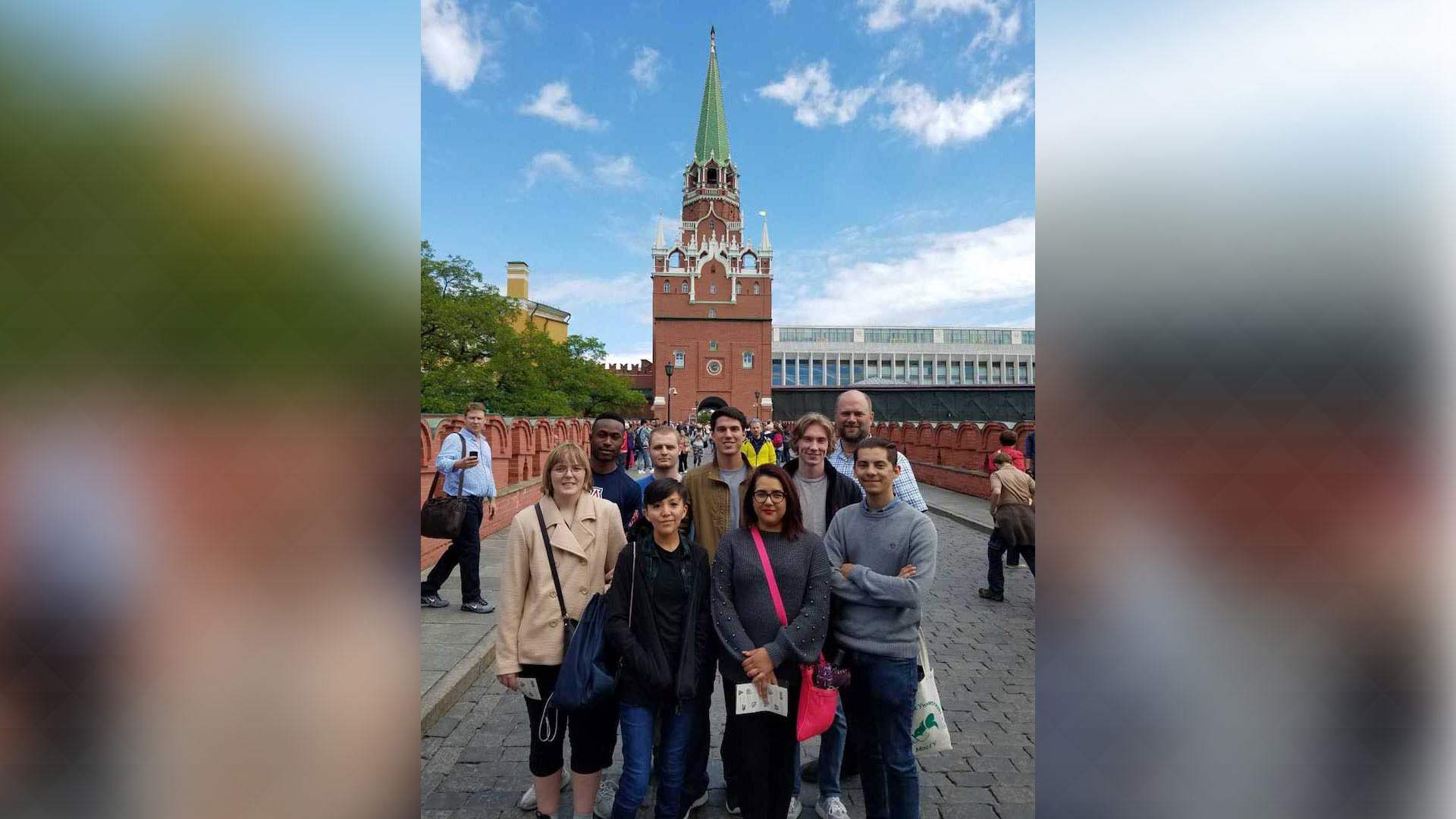 University of Arizona students outside the Kremlin during Russia's 2018 World Cup. Back row, left to right: Khalil Webb, Ben Yurovitsky, Matthew Grimes, Dylan Tucker and Prof. Benjamin Jens. Front row: Charlotte Kevis, Aundrea Nebitsi, Melissa Bustamante and Andrew Bedoy.
Benjamin Jens
A group of University of Arizona students is getting a close up look at Russian culture and society during the World Cup soccer tournament.
Seven students are in Moscow and will attend courses in Russian literature and history amid the backdrop of the global soccer showcase which begins Thursday. The classes are being taught by the University along with instructors from Moscow University for the Humanities.

UA junior Ben Yurovitsky said it gives students a chance to see how Americans and other cultures interact with modern Russia.
"This trip is about learning culture and having us be exposed to as much Russian culture as possible, meet as many people from here and meet fans from other countries," he said.
Some of the students will attend World Cup soccer games during their four-week trip to Russia. Organizers hope the experience will provide students with a Russian perspective on major cultural events.

The UA College of Humanities created the new study aboard program to offer a cultural introduction to locations hosting the world's biggest soccer tournaments and other sporting events each summer.