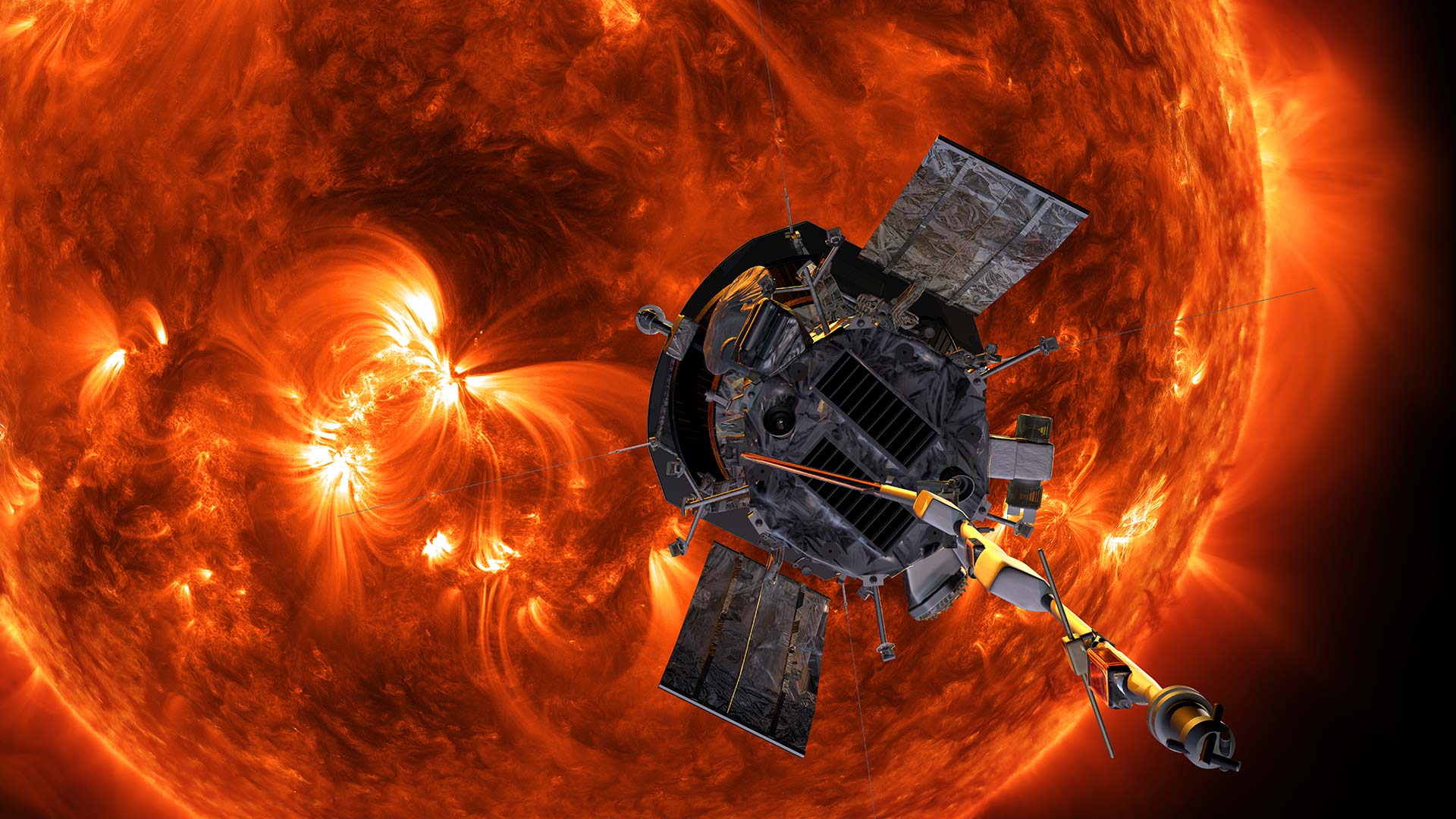 An illustration of NASA's Parker Solar Probe.
NASA, Johns Hopkins APL, Steve Gribben
University of Arizona space scientists are excited about a new satellite's journey to get a close up look at the sun.
NASA's Parker Solar Probe is scheduled for launch early Saturday morning. Its mission will take it to within 4 million miles from the sun, close enough to get detailed measurements of the sun's atmosphere, but far enough away not to burn up. The satellite will use gravity assist technology to make its closest approach to the sun in 2024.
U of A astrophysicist Joe Giacalone is serving as a co-investigator for the mission. He notes the satellite will be protected by a heat shield so it can measure the speed of high energy particles flowing out from the sun, called the "solar wind."
"The sun is a very good accelerator of particles, and they pose a radiation hazard to astronauts in space, and how the sun does that remains somewhat of a mystery," he said.
The Parker Solar Probe is named after Eugene Parker, the astrophysicist who discovered the solar wind in the 1950s.