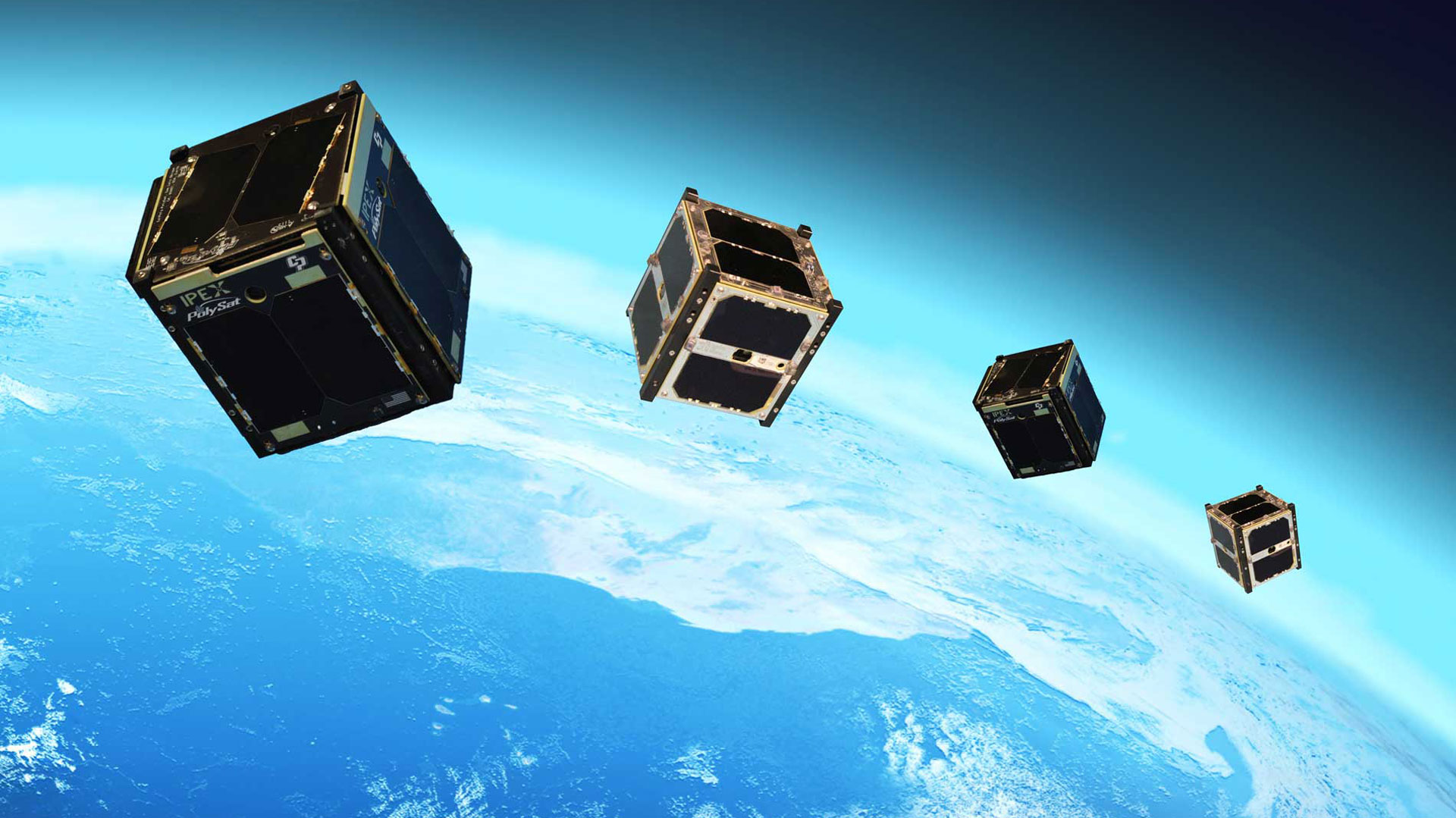 The next ride for the UA-developed spectropolarimeter could be aboard a small CubeSat satellite in Earth orbit.
JPL, NASA
A University of Arizona doctoral student is looking at results from her own project that was launched into near space earlier this year.
Optical Sciences researcher Kira Hart Shanks received a NASA Future Investigators grant to send an instrument package aboard a high-altitude balloon to measure thin upper atmospheric clouds.

Hart Shanks developed the project from design to deployment and says she's fortunate to be able to pursue a project that came so far so fast.
"There is definitely some luck," she said. "The balloon could have crashed, there's lots of things that could go wrong but because of the environment and the wonderful people I worked with I think we were in the best position we could have been in and it paid off."
The instrument, called a spectropolarimeter, detects polarized light reflected by the clouds 100,000 feet high. Hart Shanks says the findings could help scientists do long-term climate forecasting, and assist meteorologists with daily weather forecasts. A CubeSat version of the device could be loaded onto a rocket for a trip into Earth orbit sometime in the future.
Hart Shanks is mentored by UA professor Meredith Kupinski (PI on the project) and Dr. Russell Chipman (Co-PI), as well as collaborator Dr. Dong Wu from Goddard Spaceflight Center.