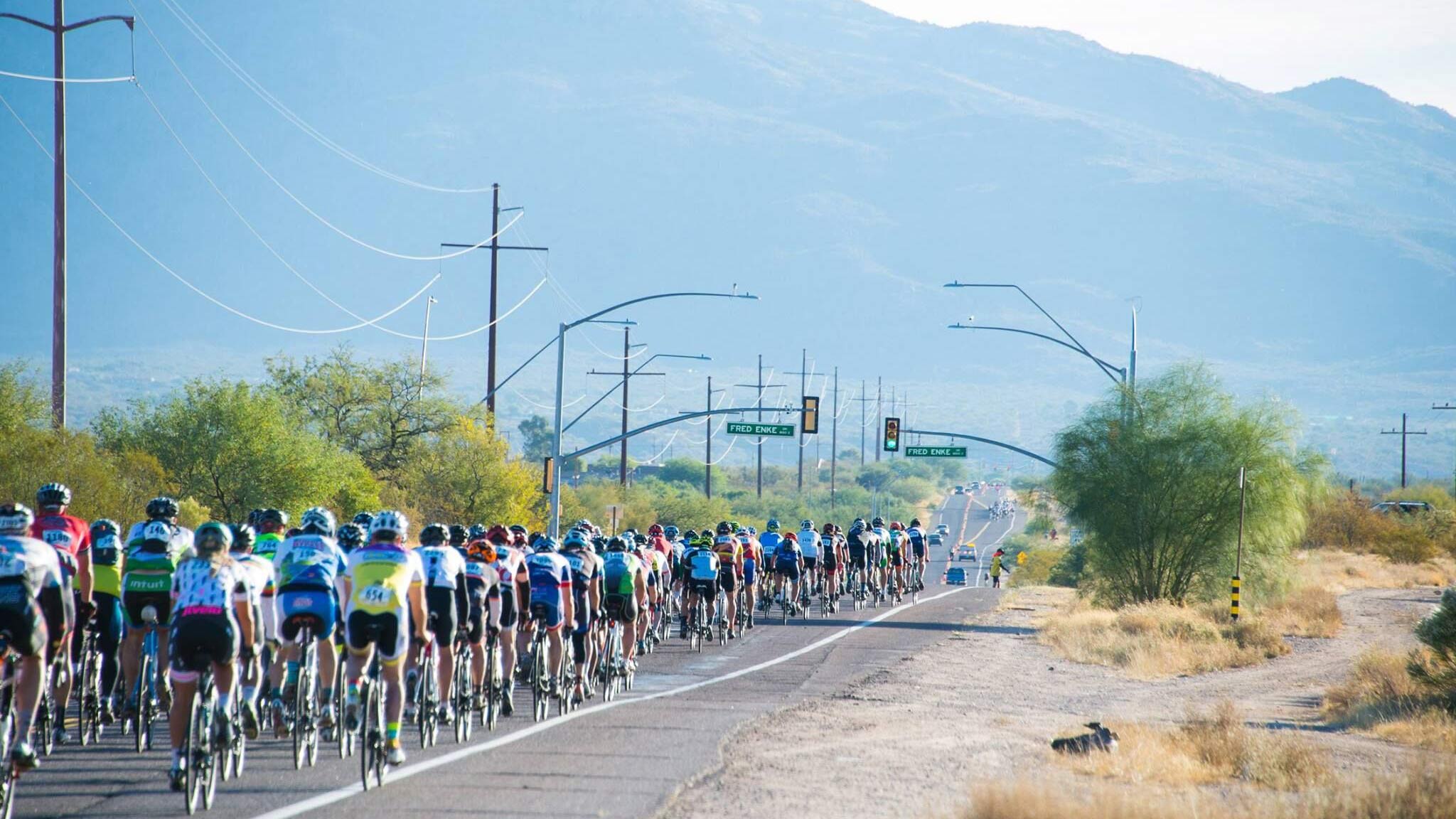 RIders pedal in the 2017 El Tour de Tucson.
Perimeter Bicycling
The 36th El Tour de Tucson bike race rolls into town Saturday, and Tucsonans should expect possible traffic delays across the Old Pueblo.
Held annually the Saturday before Thanksgiving, El Tour is Arizona's largest and longest-running bicycling event.
The routes, which have distances that reach up to 100 miles, run the perimeter of Tucson, with starting places at Armory Park, Craycroft at Golf Links, Udall Park on Sabino Canyon Road and Heritage Park in Marana.
Pima County Sheriff's Deputy James Allerton says cyclists, pedestrians and motorists have to look out for one another.
"I would certainly encourage the general public around the Tucson area to be patient. El Tour de Tucson does have a number of rolling road closures, and people need to understand that these road closures can be a significant amount of time," Allerton said.
In addition to bringing thousands of people to the Old Pueblo, El Tour helps to bring in millions of dollars to nonprofits and philanthropic organizations.

The primary recipient of this 36th El Tour is the Easterseals Blake Foundation, with a portion of each rider's entry fee going to the charity.
Other organizations have cyclists who ride and donate on their behalf.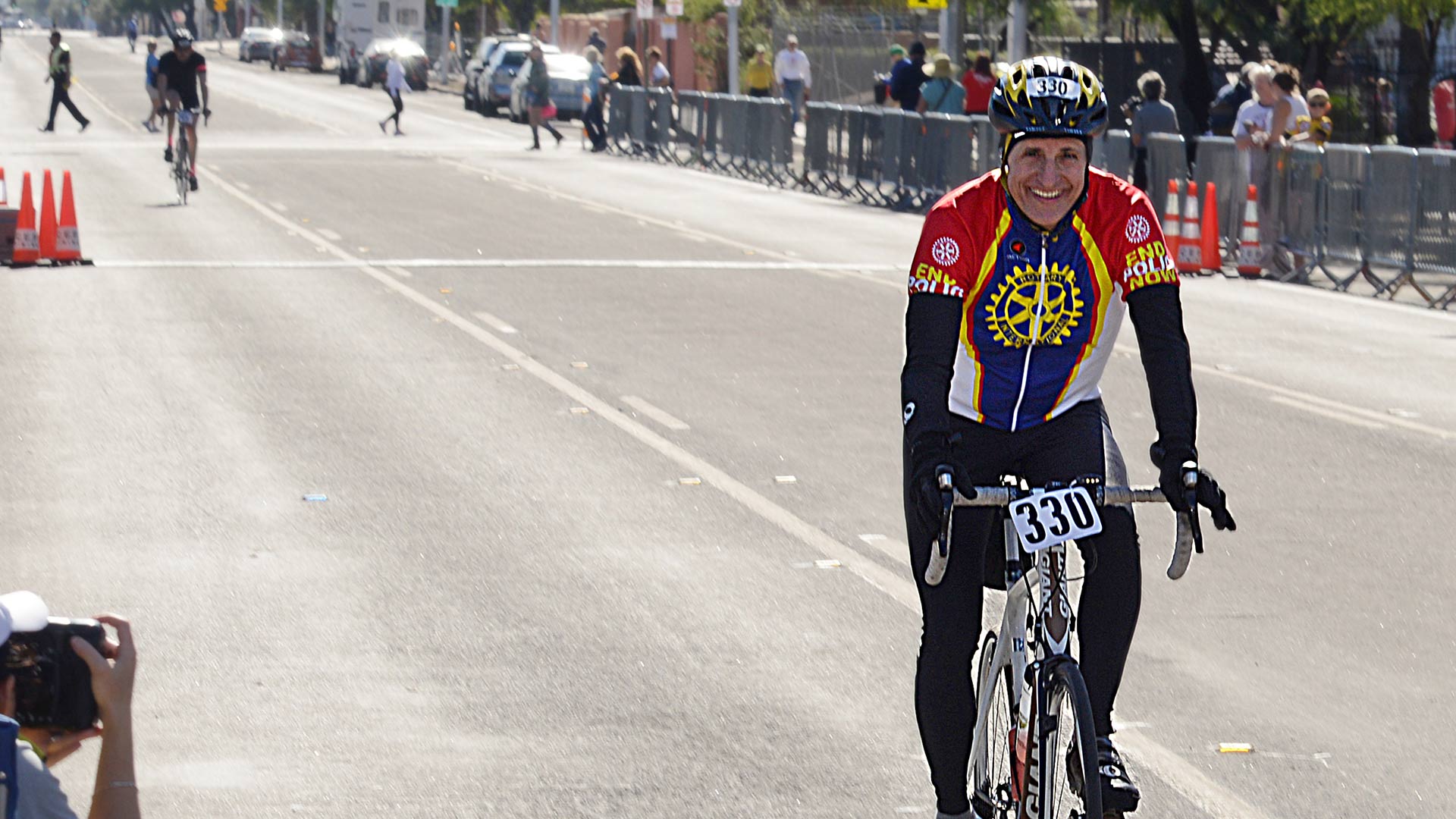 Rotary International General Secretary, John Hewko
Rotary International
John Hewko is general secretary of Rotary International. He says opportunities like El Tour help his organization's efforts to eradicate polio.
"When we started the effort there were about 350,000 cases of polio in the world. One-hundred-twenty-five countries had the disease. And today, as we speak, there are just two countries — Afghanistan and Pakistan — where the wild virus is still prevalent. And we're down to less than 30 cases."
In 2016, El Tour raised nearly $13 million in charitable donations for dozens of organizations.
The race begins at 7 a.m. and ends at approximately 5 p.m. Over 9,000 bicyclists are expected to ride in this year's event.
A map of the routes can be found here.