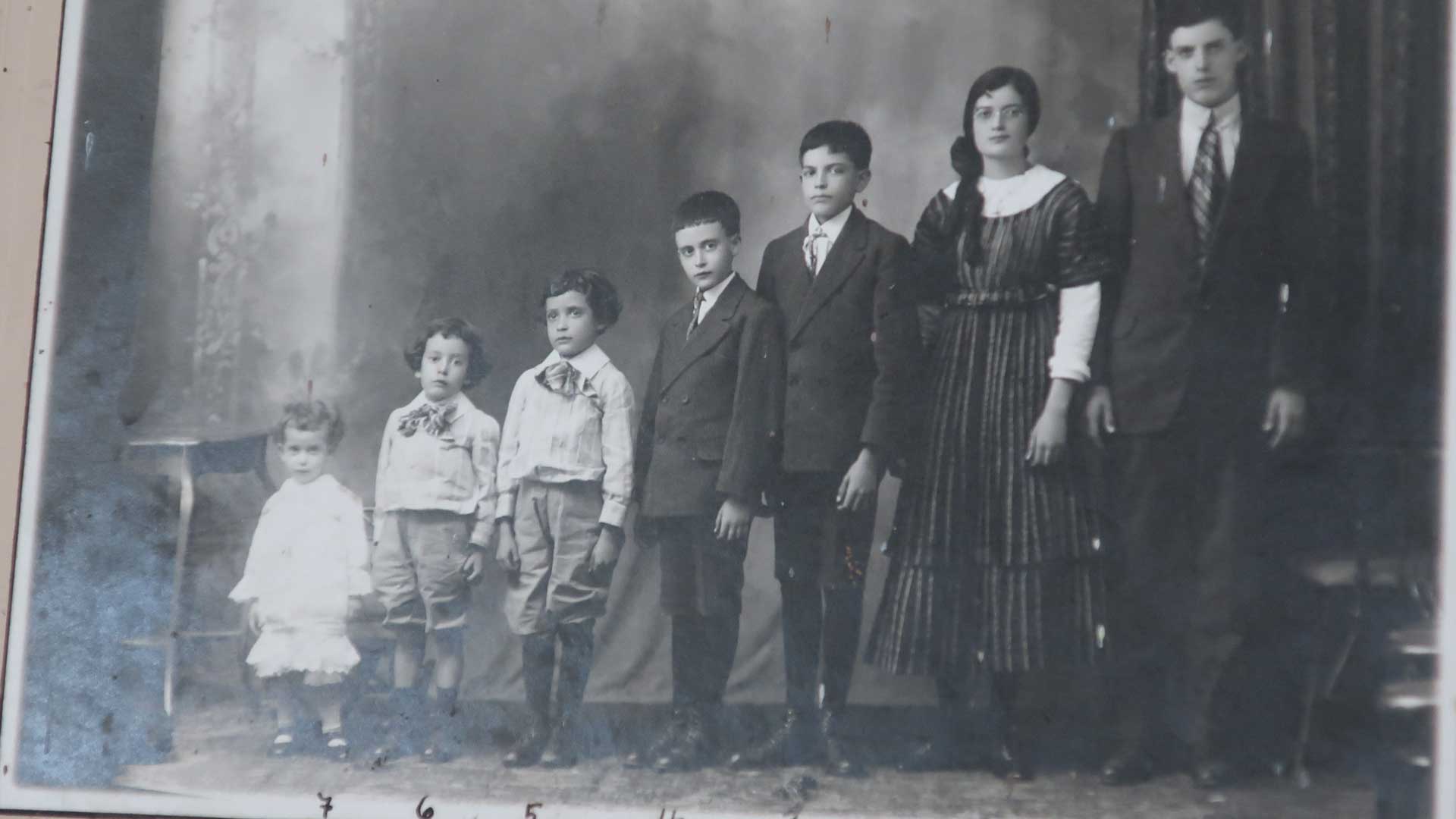 The children of the de la Torre family (from L to R): Carlos, Edmundo, Luis, Alfonso, Francisco, Maria, Ignacio. This image is stored with many other family records in Special Collections at the University of Arizona.
Mark McLemore / AZPM
Featured on the September 12th, 2019 edition of ARIZONA SPOTLIGHT with host Mark McLemore: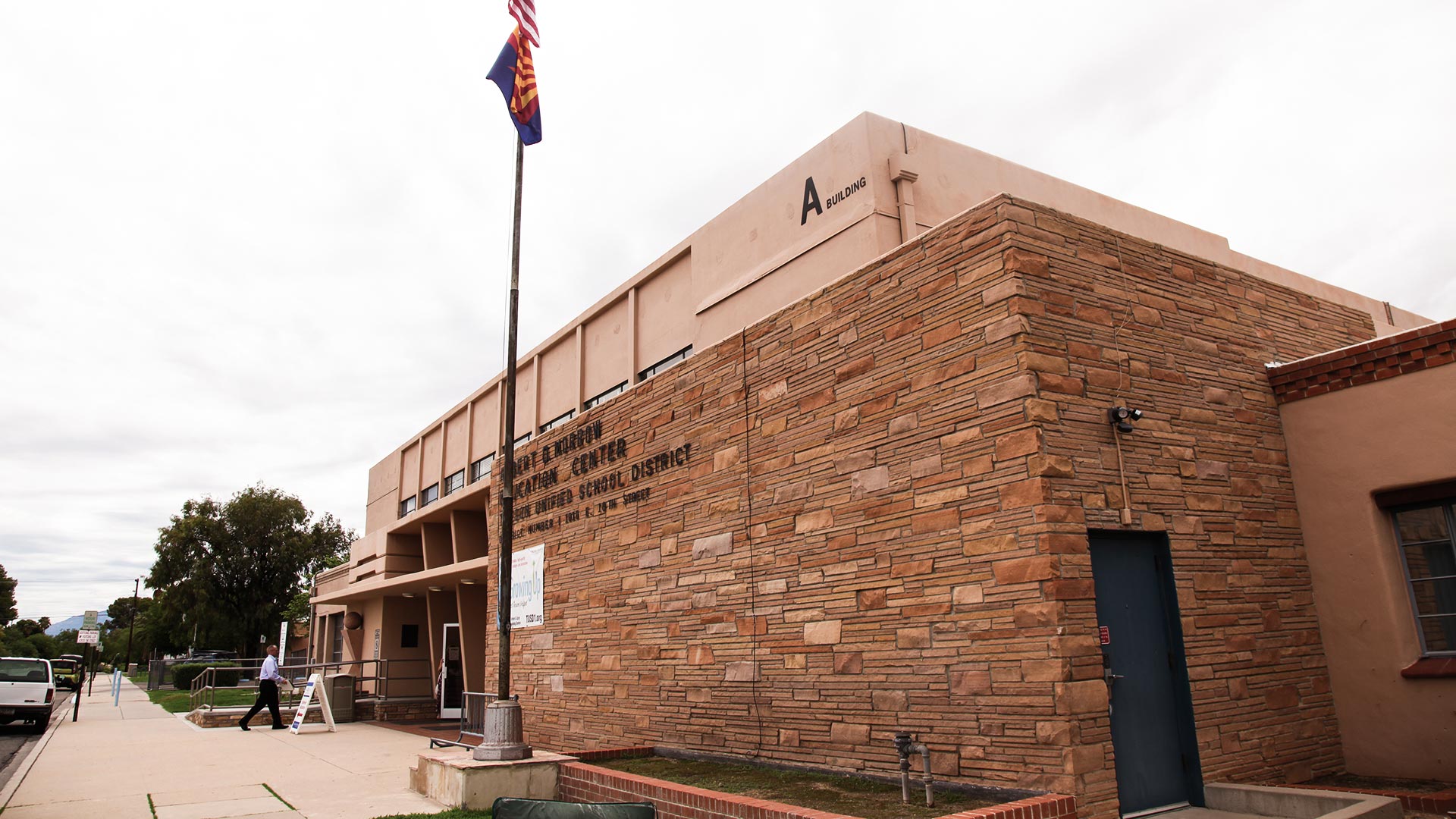 The Tucson Unified School District office, 1010 E. 10th St., Tucson, Arizona.
Nick O'Gara/AZPM
So far, this year's monsoon hasn't produced as much rain as Tucsonans usually expect from the season. Emma Gibson speaks with a meteorologist from the National Weather Service in Tucson about what may be keeping the rain away.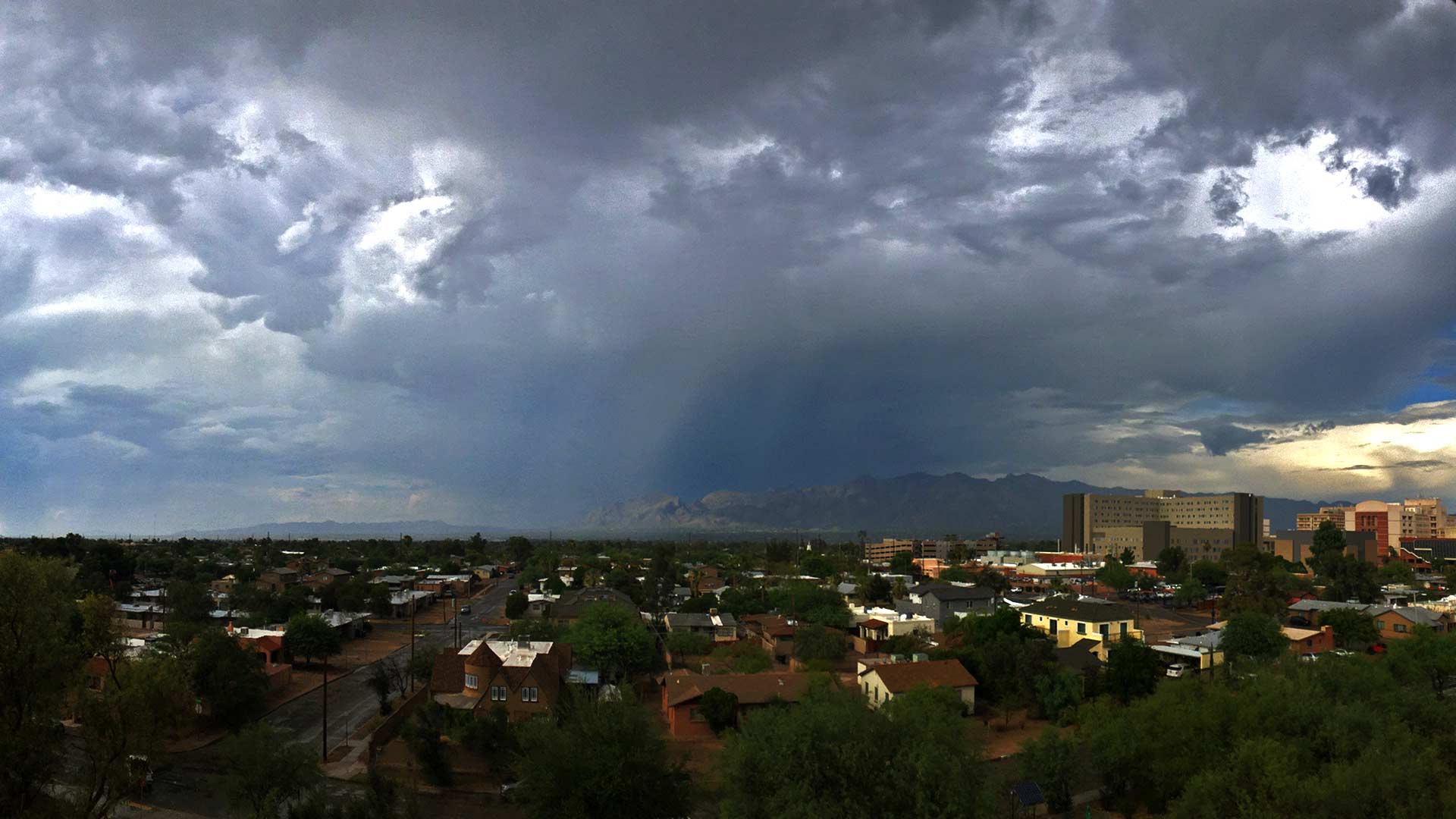 Looking north from the University of Arizona campus, a storm drops rain on the Santa Catalina Mountains.
Carolyn Yaussy, AZPM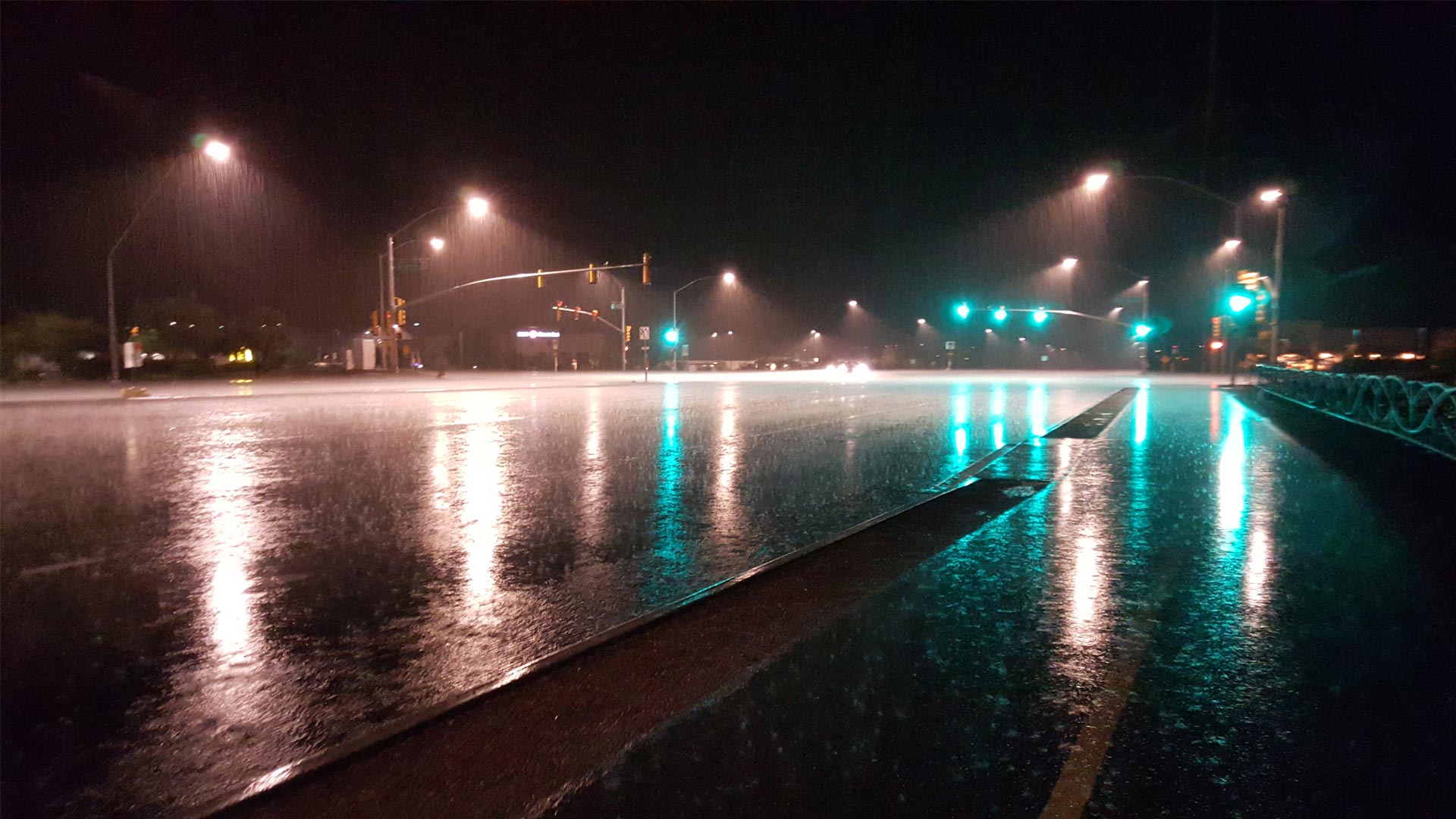 A monsoon downpour floods an intersection on Tucson's east side.
AZPM Staff
And, what does Special Collections at the University of Arizona have to offer the Tucson community? Mark talks with director Verónica Reyes-Escudero about one example, the history of a Mexican-American family that played an active role in a turbulent period of history. Special Collections is holding Family & Community Archives Day on October 5th, 2019. It is a free event with talks and activities designed to encourage Tucsonans, especially those from underrepresented communities, to preserve their stories. In addition to receiving advice from experts, attendees can get up to 10 individual pieces of "flat surface materials" (i.e. letters, postcards, photos, flyers, diary pages, etc.) digitized for long term preservation. Partners and participating organizations include the UA Department of Spanish and Portuguese, UA Department of Mexican American Studies, Arizona Queer Archives, the Mexican American Museum, and the Dunbar Pavilion.
A visit to Special Collections.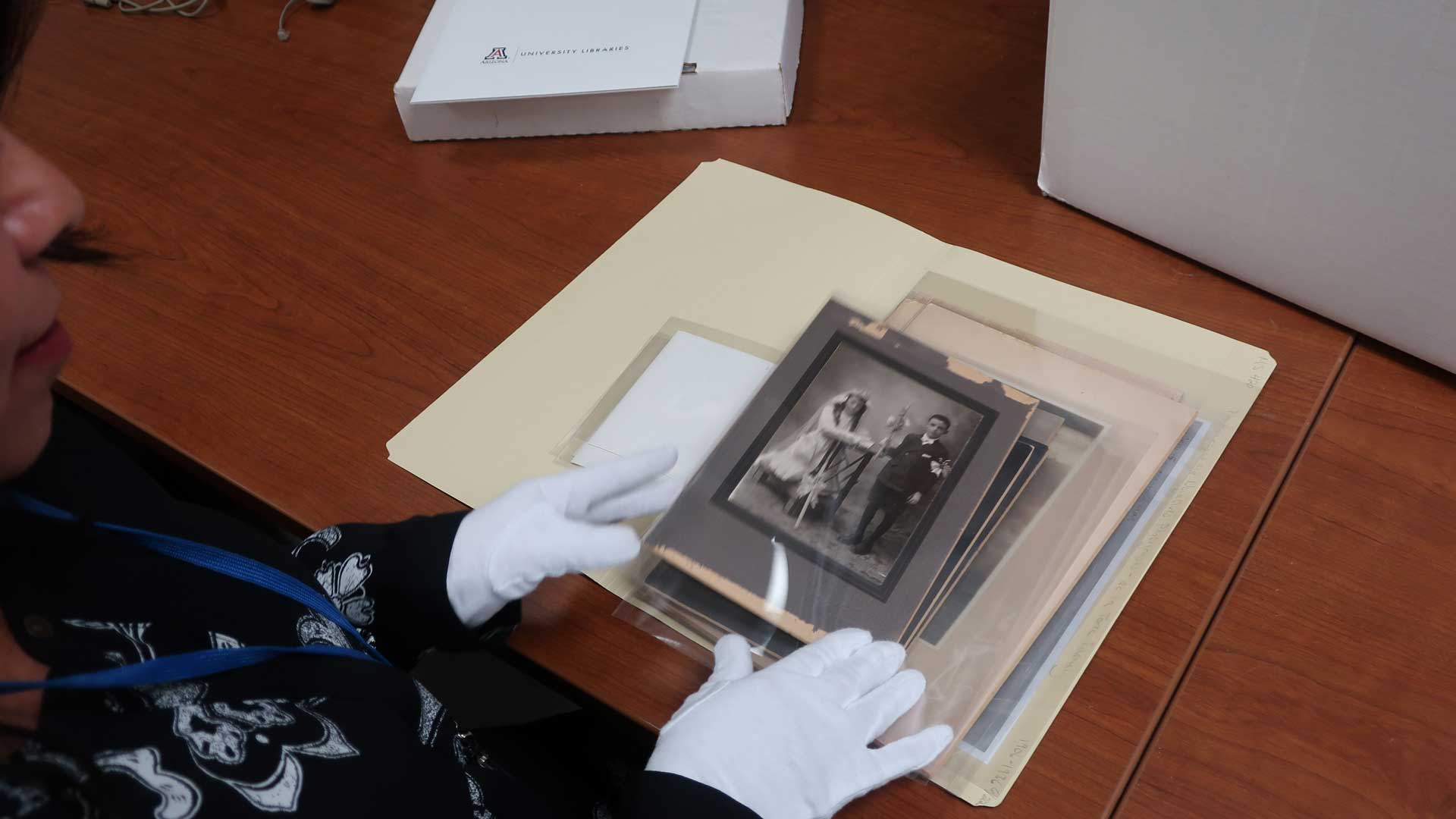 Verónica Reyes-Escudero examines photos from the de la Torre family collection at UA Special Collections.
Mark McLemore / AZPM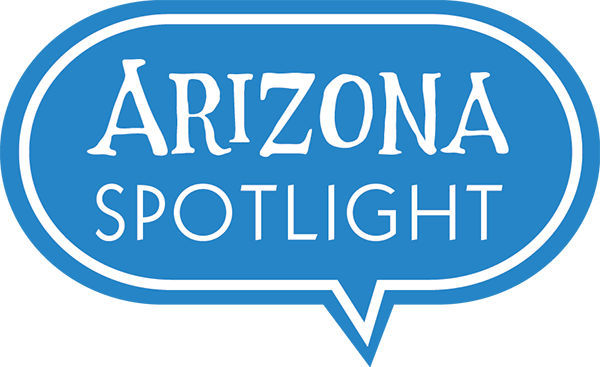 Arizona Spotlight airs every Thursday at 8:30 am and 6:00 pm and every Saturday at 3:00 pm on NPR 89.1 FM / 1550 AM. You can subscribe to our podcast on
iTunes
. See
more from Arizona Spotlight
.