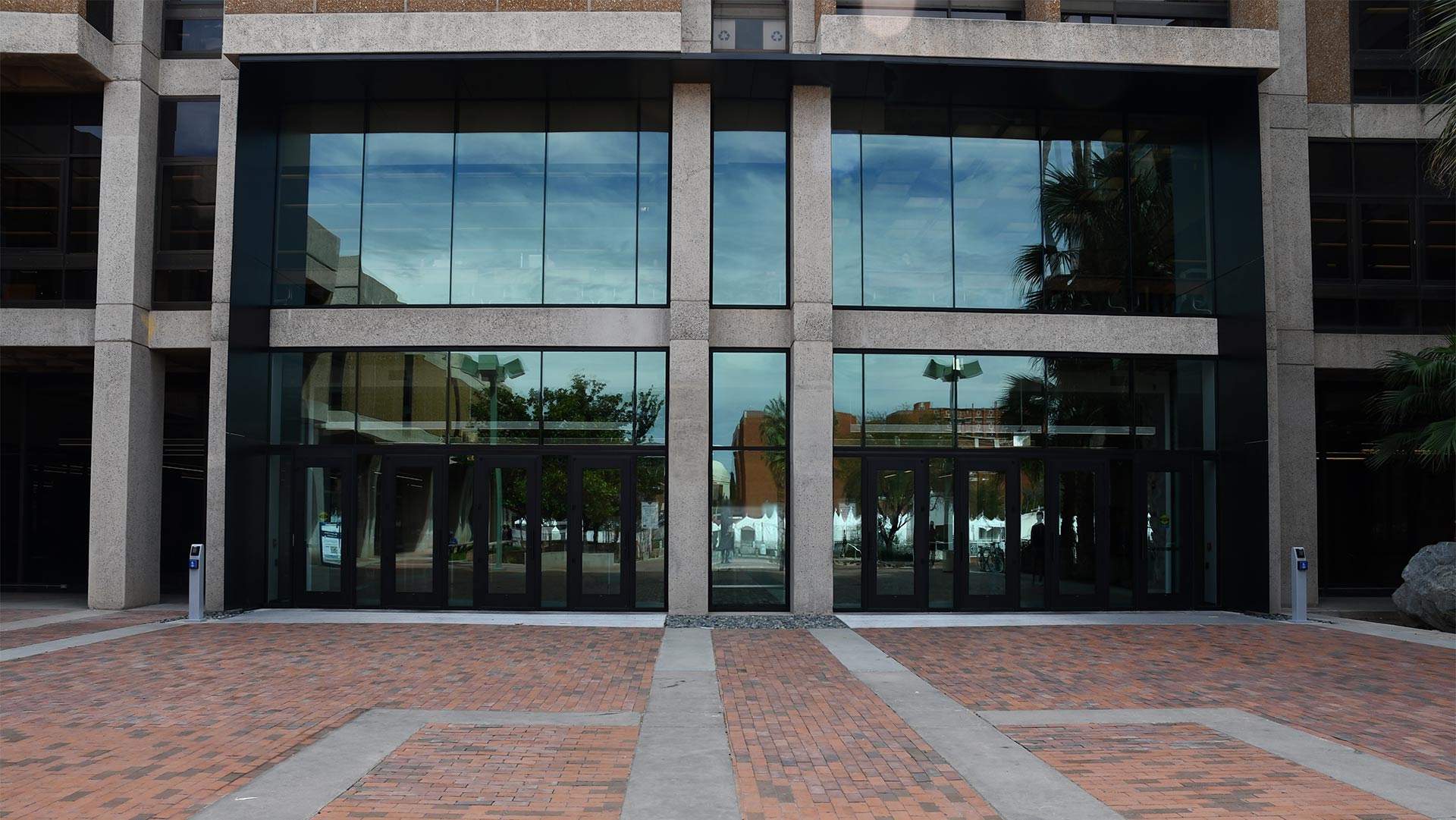 New north side entrance at the University of Arizona main library.
AZPM
A multiyear construction project at the University of Arizona is reaching a milestone.
Renovation of the UA main library entrance was completed this week and crews are finishing work on the library's "Pod A." It is the building that forms the center of the project, which also includes the science and engineering library and Bear Down Gym.
Project manager Lorna Gray says it's the most extensive improvement for the main library building since it opened on campus 47 years ago.
"It received a major addition of a fifth floor back in 2002 and miscellaneous projects over the years but this is the biggest impact we've had on the library in many, many years," Gray said.
The renovation is part of the new Student Success District. Work began in January of last year at a cost of $81 million. Gray says one of the biggest features of the district will be a completely new building dedicated to student services. The entire project is scheduled for completion in October of next year.