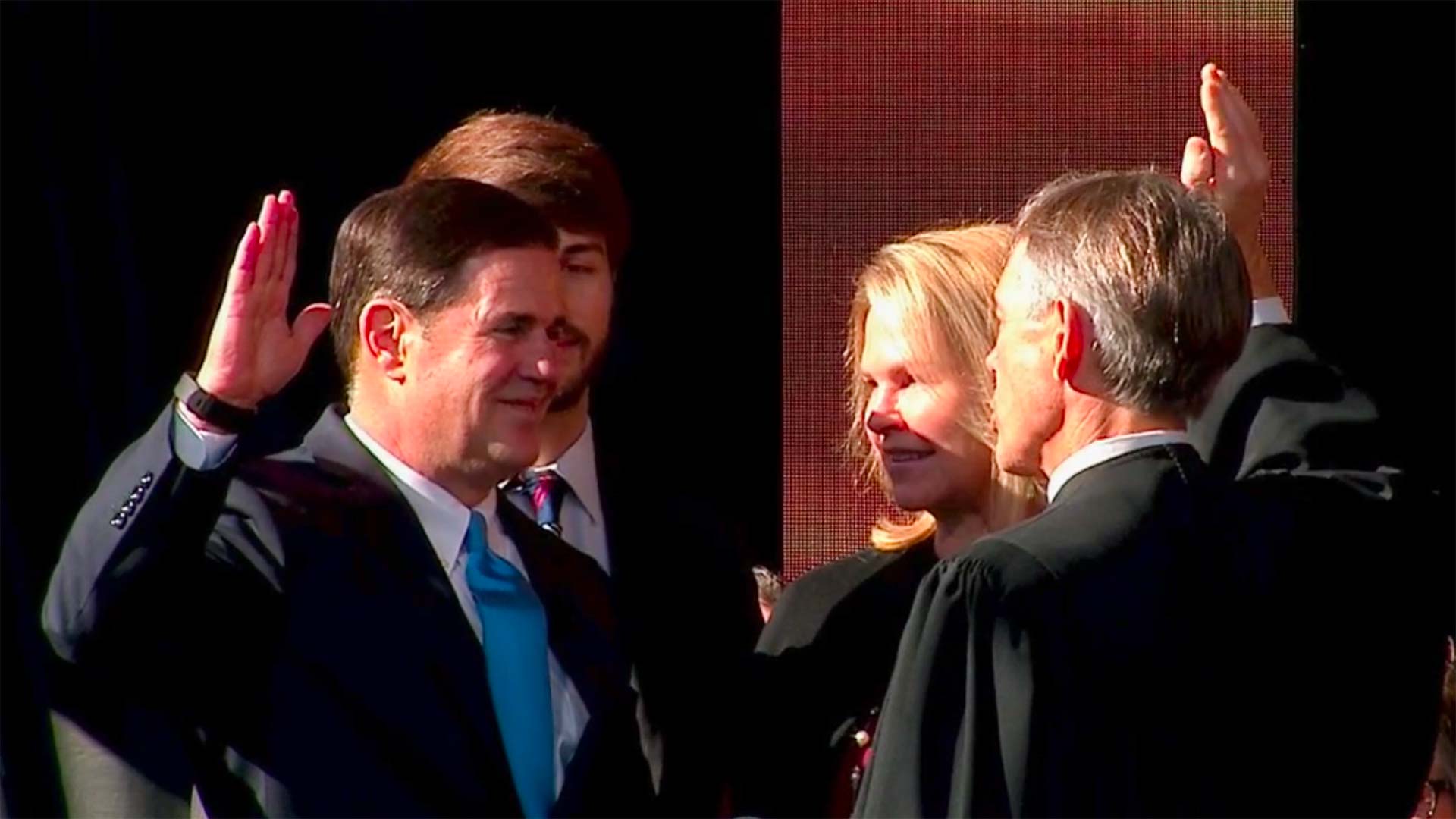 Gov. Doug Ducey is sworn in for his second term, Jan. 7, 2019, in this still image of a live stream of the event.
AZPM
A proposed constitutional amendment, approved by the Arizona House, would give the state a lieutenant governor.
The governor and lieutenant governor would run as a single ticket, the same way the president and vice president do now.

The proposal had bipartisan support in the House.
"When citizens are electing a governor of Arizona, they are expecting a specific ideology out of that office over the next four years. I think that this gives us the best-case scenario to get there," said Democratic Rep. Reggie Bolding.
Currently, if an Arizona governor cannot complete a term, the secretary of state becomes governor. The proposed amendment would change that order, making the lieutenant governor second in line.
Some members of the House expressed concerns about some of the long-term ramifications of adding a lieutenant governor.
"I like this idea, but I am really worried about the notion of if a governor is impeached for scoundrel-like behavior I do not want that person who has shown scoundrel-like behavior their handpicked lieutenant governor to continue," said Democratic Rep. Mitzi Epstein.
The Arizona Senate still must pass the bill before it goes to voters in November.