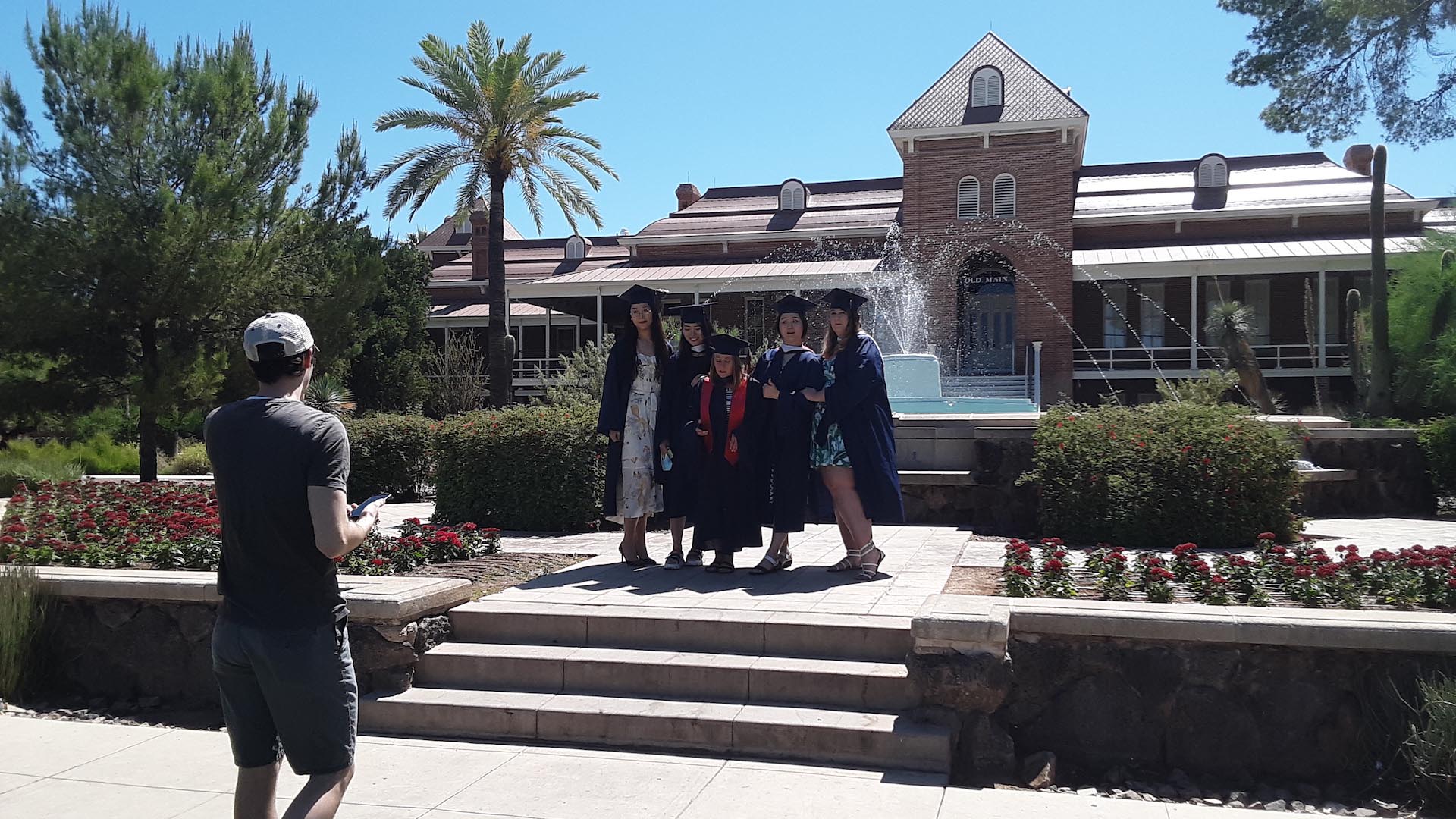 Spring 2020 University of Arizona graduates pose for photos at Old Main.
Tony Perkins/AZPM
Now that school is out, college graduates are discovering the unknowns of COVID-19 include the job market.
University of Arizona career development official Abra McAndrew says the market is complicated, but not impossible to navigate. She suggests graduates make flexibility a priority as they continue their initial job search.
"This may mean they need to look to match their skills to industries that they had not considered before, and they may need to be more flexible with geography in terms of where they might find an opportunity," she said. "This recession is different from the 2008-2009 recession because some of the job losses we have been experiencing, we don't know if they are permanent."
McAndrew advises graduates should not think failure to get a job right away reflects on themselves. She says the sudden onset of a shattered economy could also mean a rapid return to employment opportunities, unlike previous recessions in which the job market didn't improve for months.