As health officials in Sonora, Mexico, continue to look for ways to combat the spread of the coronavirus, they announced last week that they're preparing a new tool: COVID-19 detecting dogs.
Nine dogs are in training to sniff out cases of coronavirus at Sonoran hospitals and clinics.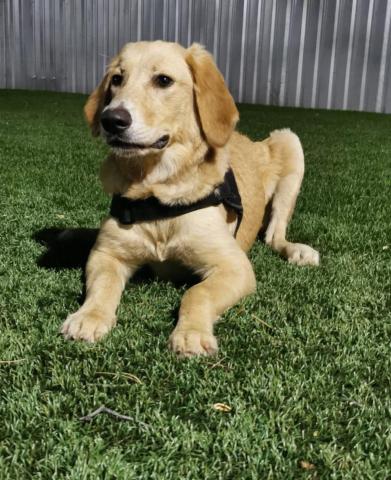 VIEW LARGER One of nine dogs being trained to detect coronavirus in Sonora, Mexico.

Secretaria de Salud Sonora
Health Secretary Enrique Clausen said Friday that dogs can detect the coronavirus more quickly than any test, and perhaps with more accuracy. That could help prevent the spread of the virus and lead to better outcomes for those who have been infected.
"Canines have been a useful tool to detect certain illnesses, thanks to their great sense of smell, which is capable of identifying and differentiating unique scents that the body generates when suffering from an illness or virus," he was quoted as saying in a news release Friday. "Thanks to them, We will be able to avoid more infections and detect more cases before they become serious, avoiding human casualties.
Clausen added that Sonora is not alone in using coronavirus-detecting dogs. Countries including Finland, France and the United Kingdom are also implementing or investigating the use of canines to spot coronavirus cases. And researchers from those countries are working with local experts to train Sonora's sniffer dogs.
He called the dogs one of several strategies the state is implementing ahead of an expected second wave of infections in this winter.

Fronteras Desk
is a
KJZZ
project covering important stories in an expanse stretching from Northern Arizona deep into northwestern Mexico.