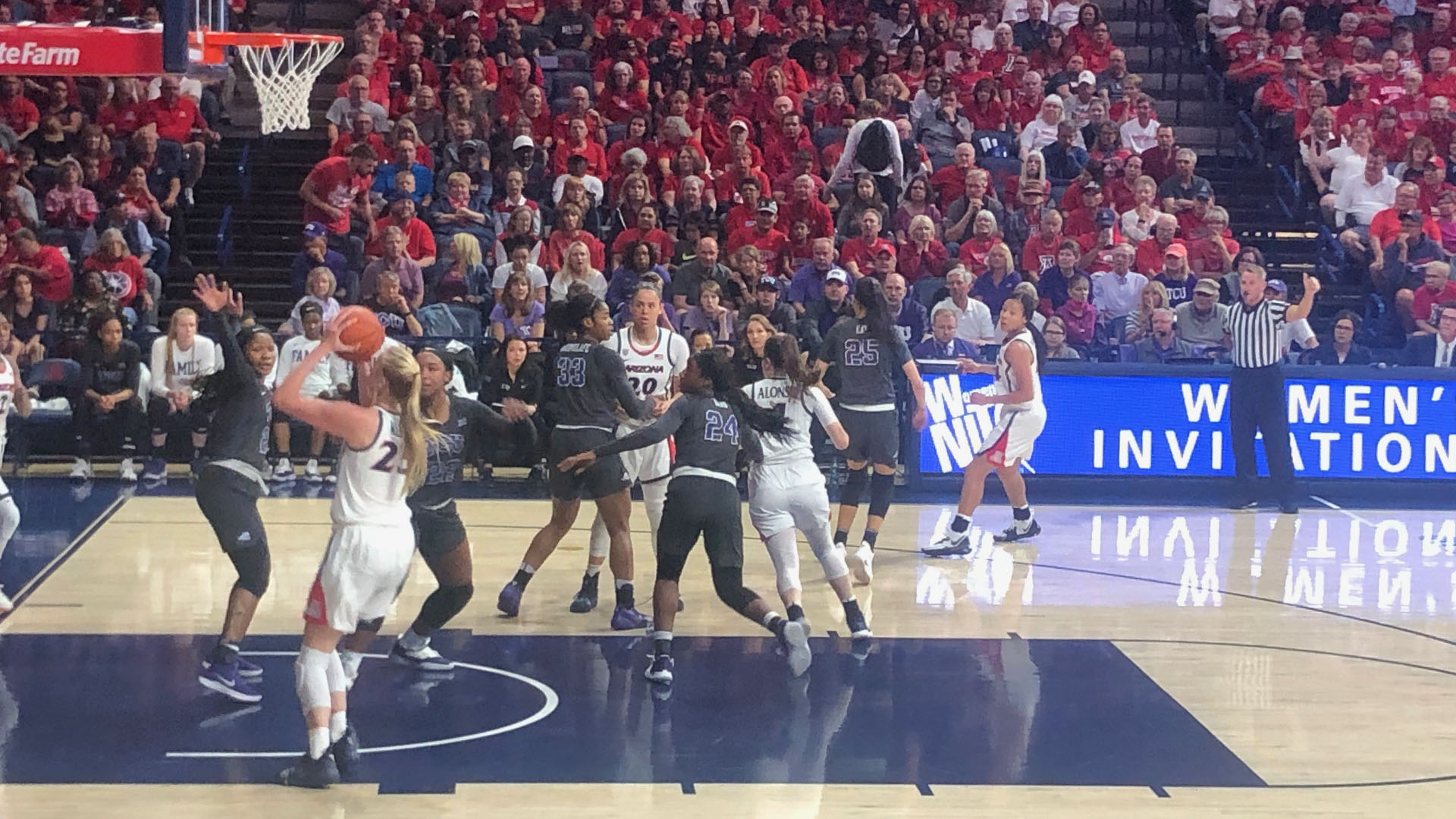 The University of Arizona women's basketball team in action against TCU in the 2019 National Invitation Tournament, April 3, 2019.
Duncan Moon/AZPM
The athletic conference that includes the University of Arizona has signed a deal to test college athletes for the coronavirus every day. It's one step toward the potential return of college sports.
The Pac-12 plans to take a nasal swab from every student athlete as they show up for practice, and run a rapid antigen test to make sure they're negative for COVID-19 before being allowed in close contact with others.
"This test is totally accurate, can be run in our athletic training rooms, and will produce results in just 15 minutes," said Commissioner Larry Scott.
The University of Washington's head of sports medicine, Dr. Kim Harmon, says rapid, frequent testing could clear the way for collegiate athletics to resume, even though the pandemic is not over.
"These rapid tests should be able to detect infection before people become infectious, and then we can pull the athlete, so theoretically when people are out there on the field they're not going to affect each other," Harmon said.
While the conference is still not ready to announce a timetable for restarting college sports, Scott says the testing plan addresses one of the challenges: keeping athletes safe. Scott says an NBA-style bubble is out of the question.
The PAC-12 will use rapid testing technology by Quidel Corporation of San Diego, the same firm that supplies tests for the University of Arizona's rapid testing system