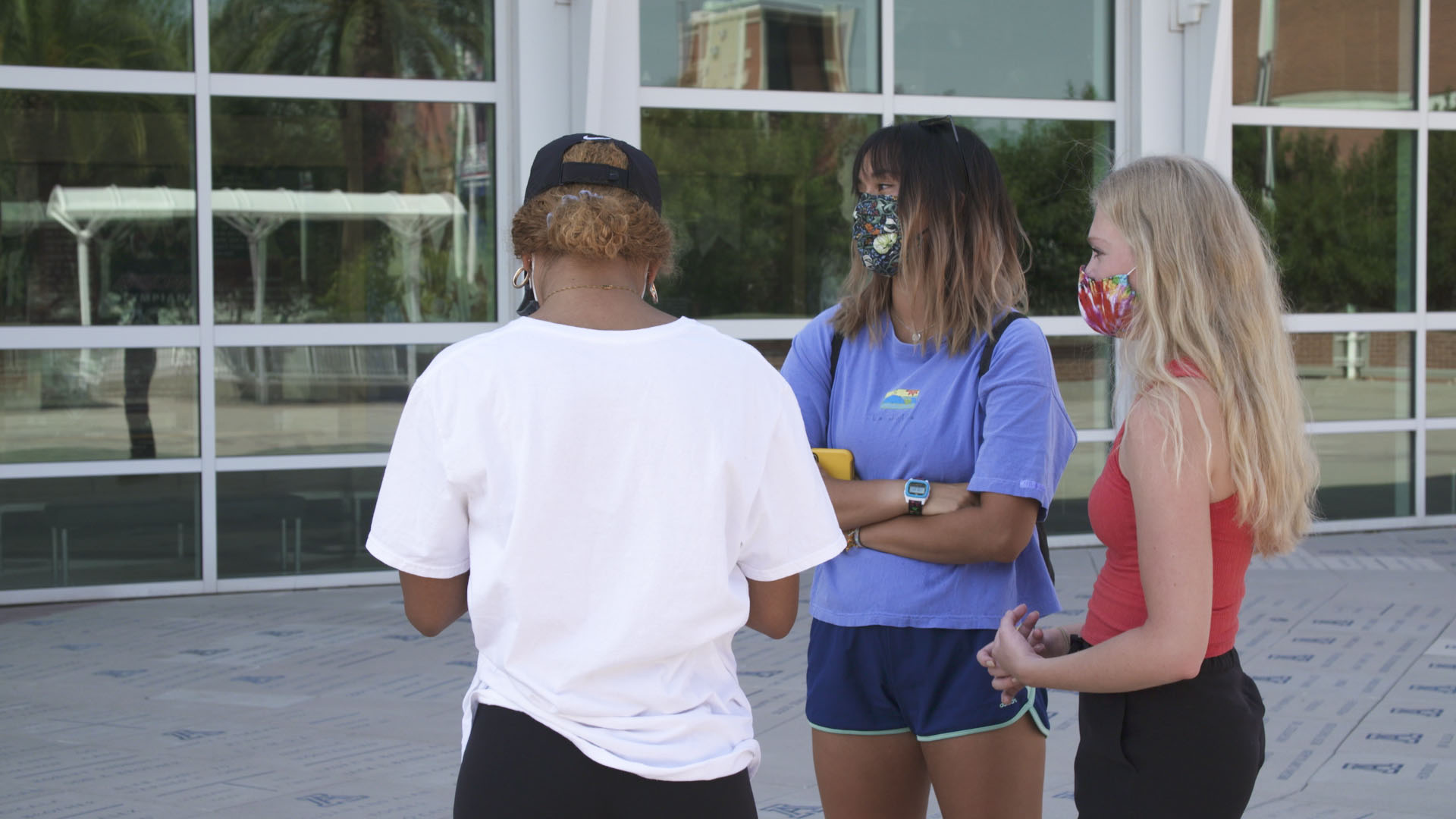 University of Arizona students wearing masks on campus.
AZPM
The Tucson City Council is set to pass a resolution Tuesday asking the University of Arizona to broaden its COVID-19 testing program.
The non-binding message asks the university to require all students to submit to COVID-19 testing, including those who live off-campus. Currently only those who live in on-campus dorms are required to show a negative COVID test before moving in. For those who live off campus, tests are available, but not required.
UA president Robert Robbins says testing all students is a nice idea, but impractical. "That's our aspirational goal but we don't have the capability to do that now," he said during a weekly briefing on Monday.
The city wants students tested before the Thanksgiving break and regularly thereafter.
The resolution notes that COVID cases spiked around the university at the start of the fall semester, mainly at off-campus high-rise apartments, where testing was optional. The outbreak has subsided, after the county asked residents to self-isolate for fourteen days.
During the briefing, officials also defended their decision to do away with next year's Spring break. Instead of getting an entire week off in March 2021, U of A students will receive five days off, dubbed "reading days," scattered throughout the semester.
Provost Liesl Folks says it's an attempt to prevent people from traveling during the coronavirus pandemic. The CDC is unambiguous about the fact that travel is one of the core ways that we spread the virus around the country, and we need to do our part as a community, as Wildcats, to reduce travel," Folks said.