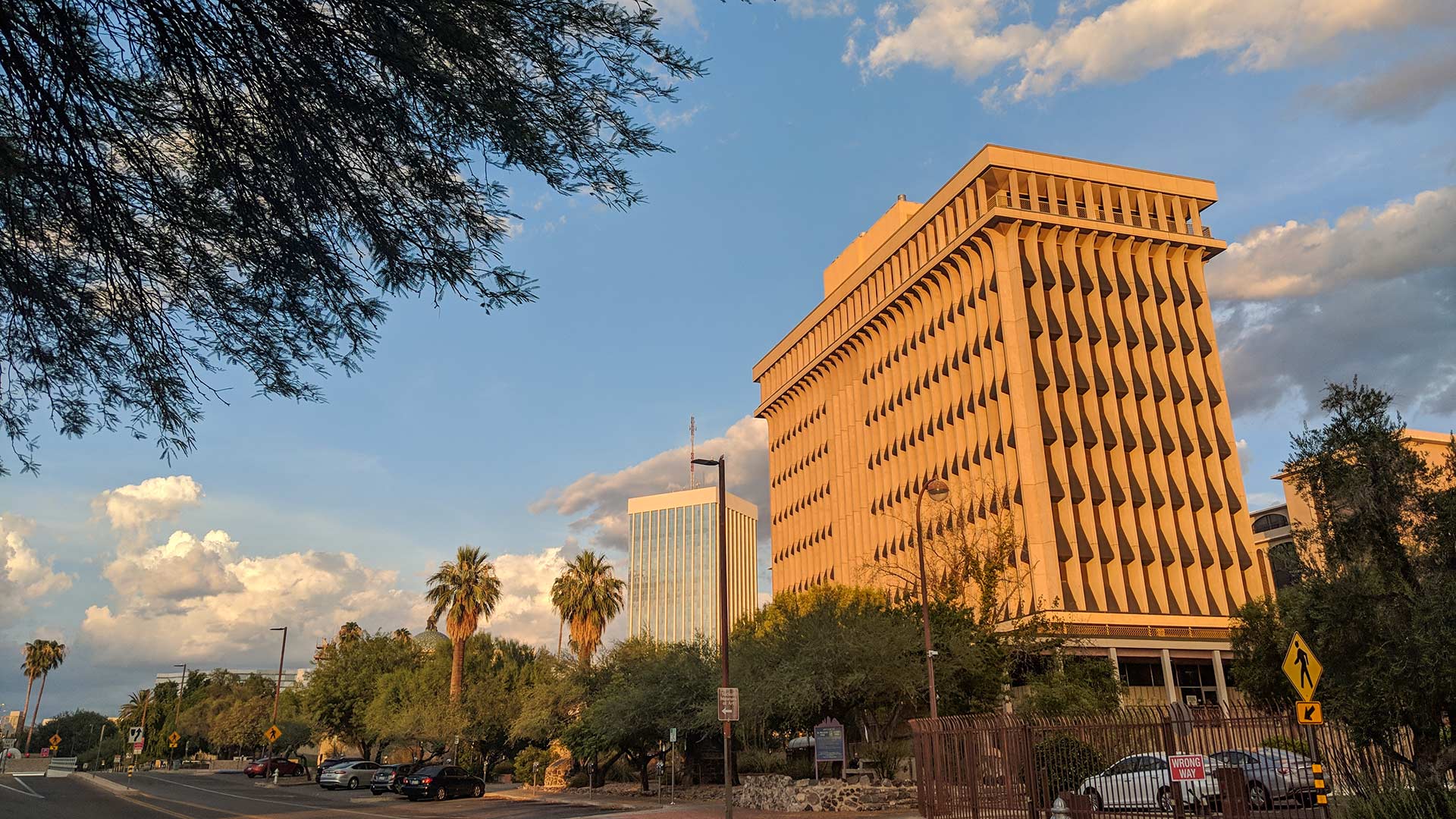 Tucson City Hall
Nick O'Gara/AZPM
The Tucson City Council bent to public pressure Tuesday night and reversed a decision to redistrict a historic Hispanic neighborhood to a different council ward.

El Rio Acres, an area that encompasses the El Rio Neighborhood Center, would have been reassigned from west-side Ward 1 to midtown Ward 3 under a plan approved by council members three weeks ago, intended to balance the populations of each ward, and give the midtown ward more Hispanic voters. But the council changed course after pushback from west-side residents like Miguel Ortega, concerned that it would break up a powerful neighborhood voting bloc.
"It would dilute the power of residents in this area, and that is just not acceptable," Ortega said, during the council's public comment period Tuesday night.
An online petition against the change called it a "scam" and attracted more than 350 signatures. Ward 1 council member Lane Santa Cruz defended her support for it, and said it was made with the best of intentions, and out of respect for the historic area.
"My parents met at the El Rio Center. I would not be here had that space not been there," she said.
But Santa Cruz joined the rest of the council in adopting an alternate plan that keeps all the west-side precincts in their current wards, and only reassigns one south-side precinct, affecting about 5,000 people.

The City Council must revisit the issue all over again in two years, once the 2020 census results are published.