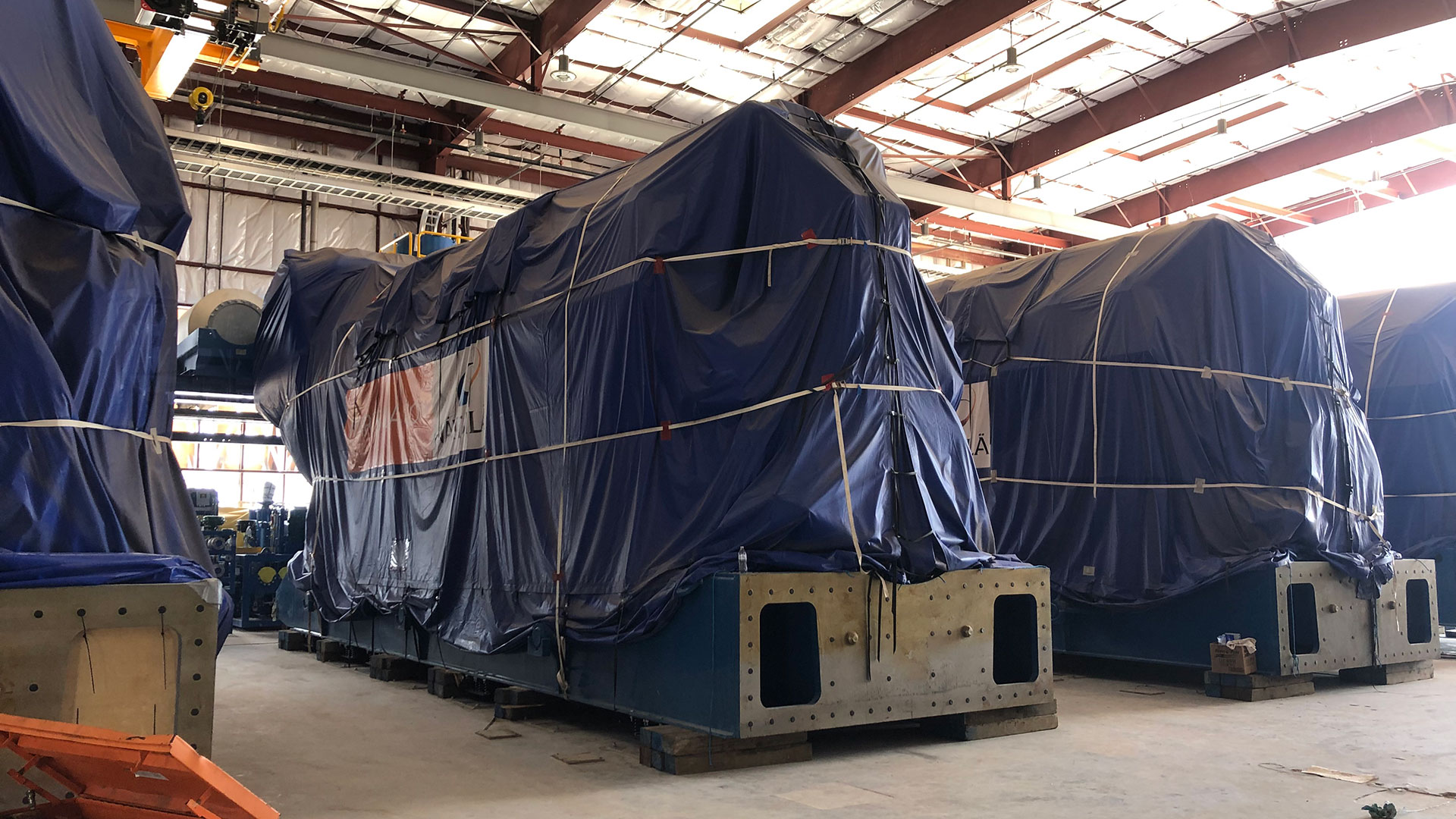 VIEW LARGER Tucson Electric Power is installing ten, natural gas-powered, reciprocating engines known as RICE. July 2019

Christopher Conover/AZPM
At the tail end of 2020, the Arizona Corporation Commission finally approved Tucson Electric Power's request to increase rates, which the utility had submitted back in May 2019. As a result, starting this year, residential customers will see their bills rise by an average of about $4.93 a month, though exact amounts will depend on individual usage.
The increase comes at a time of financial hardship for many, due to the pandemic and related job losses and economic downturn. TEP spokesperson Joseph Barrios said the utility acknowledges the timing of increased electric bills isn't ideal, but said the company needs to recoup the cost of investments—about $1.2 billion—it's made in the last five years.
Those include the natural-gas fueled reciprocating internal combustion engines at the Sundt Generating Station in Tucson and the purchase of a second unit at the natural gas-fired Gila River Generating Station in 2019. Those changes will offset the loss of power generation from two coal-fired power plants that are being retired. Barrios said these changes are part of TEP's plan to move toward more renewable energy generation, with a goal of 70% by 2035.
Still, TEP has received criticism from groups including the Sierra Club for not making the move to renewables more quickly and depending on natural gas as a transition fuel.
Catalina Ross, energy program coordinator with the Sierra Club's Tucson chapter, said her group and others are disappointed by the timing of the increased rates and how the money will be used.
"It props up continued fossil fuel use in Tucson and Arizona but it's also that they've done this during a pandemic and it stacks the burden on customers that are already struggling to pay for essential services," Ross said.
As to TEP's goal of 70% renewables by 2035, Ross said she thinks it's possible, but "we, of course, would like to see it happen sooner than 2035. We already know that the worst climate impacts that can happen need to be prevented by 2030."
Barrios said resource decisions require long-term planning, study and analysis, and that TEP weighs costs and other factors for each decision.
"We've heard community organizations and customers saying 'you need to make the switch from fossil fuels to renewable resources' and we agree and we're working toward that," he said, adding that TEP will get 30% of its power from renewable sources by the end of the year.
"We have to consider safety and reliability," Barrios said. "Customers are counting on us so that when they flip that switch, the lights to come on. Increasingly the service we delivery will be cleaner, but it takes time to implement those changes," he said.
The rate change brings some good news for those struggling to pay their bills: monthly discounts through TEP's Lifeline program will increase from $15 to $18 and will be available to families with household income up to 200% of the federal poverty level, increased from 150% previously.