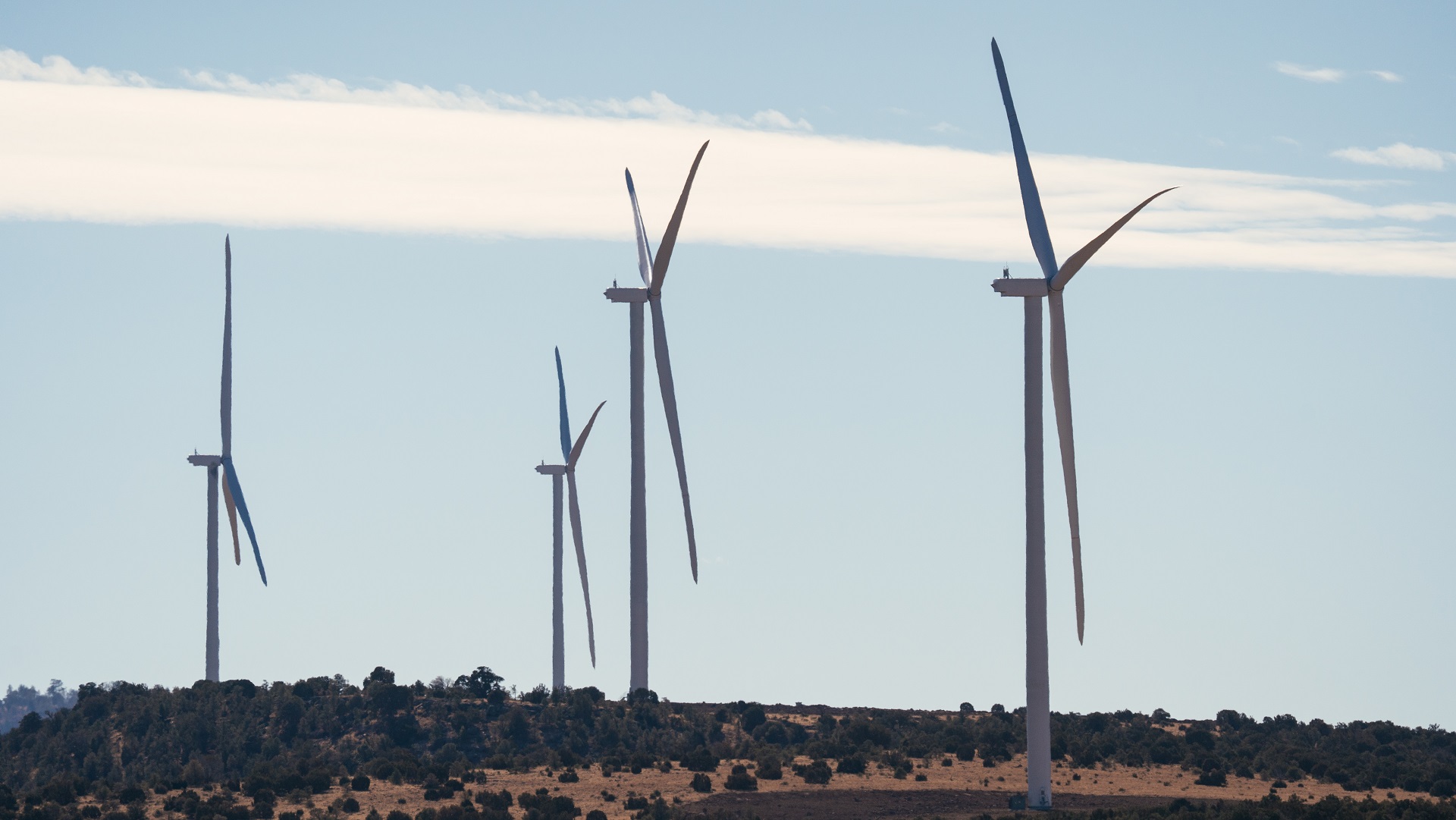 This photo distributed by NextEra Energy Resources shows the 100-megwatt Borderlands Wind Project, which entered service in late 2021. Its 34 turbines will provide enough energy for Tucson Electric Power to supply 26,000 average homes.
NextEra Energy Resources.
A new wind farm in New Mexico is the latest addition to Tucson Electric Power's portfolio of renewable energy sources.

The 34 turbines located south of Gallup cap a year in which TEP says it doubled its large scale sources on non-polluting electricity.
Company spokesman Joseph Barrios says the location is both high in wind potential and close to a Tucson Electric transmission line.

"The Borderland system is something on the order of 40 miles away from our Springerville generating station in the White Mountains, and so the Borderland system ties into some of the transmission resources that we have there," Barrios said.
The company says the new wind farm is capable of supplying the energy needs of 26 thousand average homes. It was built by NextEra Energy Resources, which sells the power to TEP.
TEP says it now has renewable energy resources capable of powering 260,000 homes altogether.
Tucson Electric aims to get 70 percent of its energy from renewables by 2035, cutting its carbon emissions by 80 percent.

On rare occasions, the utility has already been able to draw more than half of its power needs from wind and solar sources.