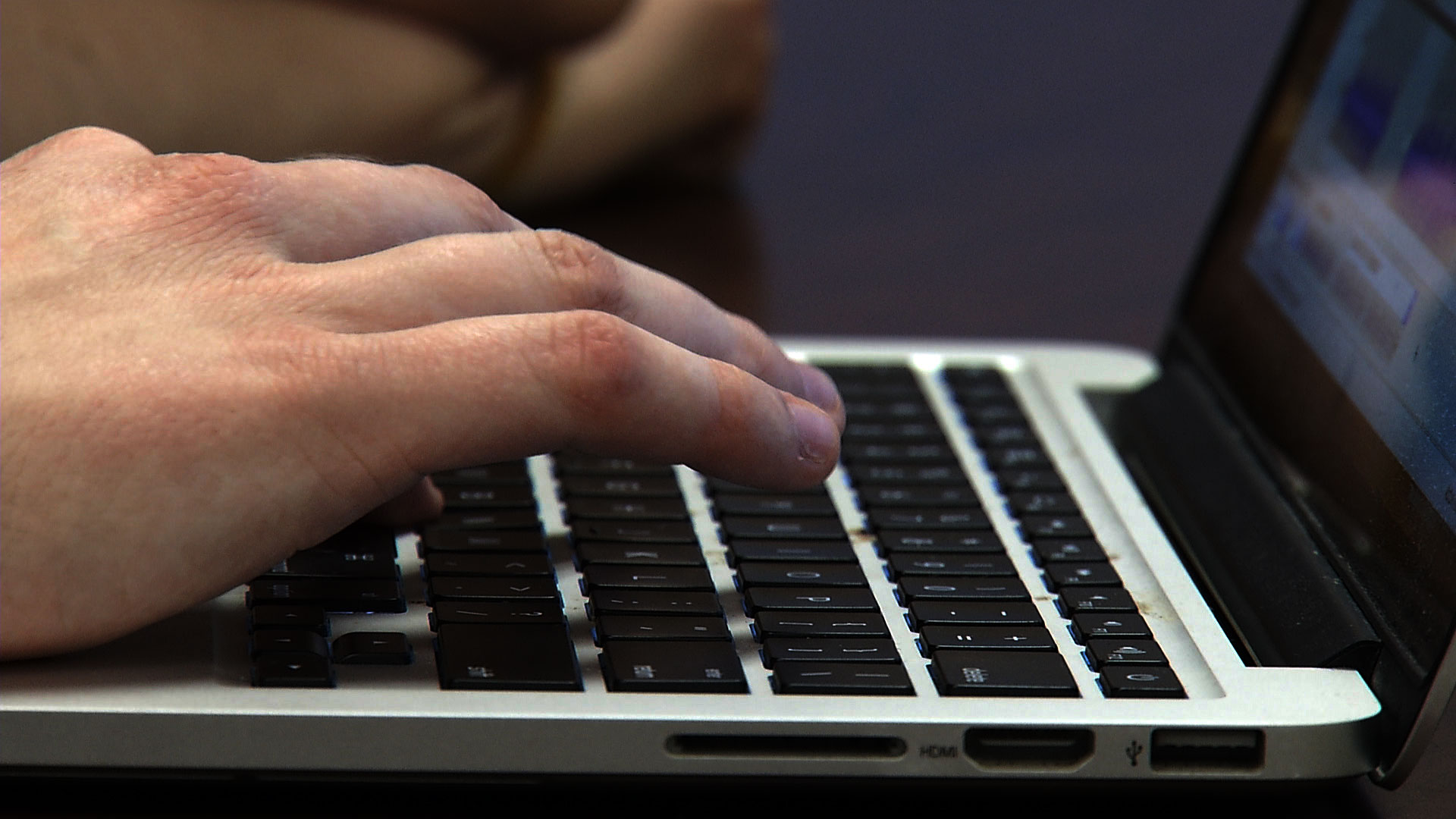 A student works on a laptop at University High School in Tucson, March 2019.
AZPM Staff
Southern Arizona schools ended the year with bleak news regarding the ongoing pandemic, budget issues and student performance. Since then, the outbreak in Arizona has only grown and officials anticipate it may get even worse in the weeks after the holiday season.
That does not bode well for families looking to get their children back to the classroom.
As of Jan. 7, the Arizona Department of Health Services recommends all Arizona counties stick to remote learning. Pima County public school districts remain in a distance learning model, the statewide school tracker shows.
Within the county, five out of the nine criteria tracking the virus locally are in the red zone and transmission remains high.
Vaccine rollout is already underway in Pima County, with many healthcare workers having received their first dose.
By mid-January, educators will be able to register and receive the vaccine, according to Tucson Unified School District superintendent Gabriel Trujillo.
However, that does not mean students will return to schools right away.
TUSD still does not have a proposed start date to allow students back in classrooms. The Sunnyside Unified School District previously announced it would return to hybrid learning on Jan. 19, however the current recommendation from the state health department could affect that. Amphitheater Public Schools extended remote learning until at least February.
---
TUSD educators to get vaccine soon
AZPM
The Tucson Unified School District will begin vaccinating it's employees within the next few weeks. Registration begins January 15 and the rollout is scheduled to start January 19.
According to TUSD superintendent Gabriel Trujillo, teachers will not be required to get the vaccine.
"We'll be creating conditions internally to make it as easy as possible for an employee to choose to go get the vaccine," Trujillo said.
A limited number of district employees already received the vaccine. That group includes people who work in student healthcare, like nurses and speech and language therapists.
Even with the vaccine nearly here for teachers, Trujillo said there is no proposed date for TUSD teachers and students to return to the classroom. He is sticking to his pledge that the district will not begin its hybrid model until Pima County is at a moderate or minimum level of virus transmission.
---
Some AZ educators begin vaccinations
Arizona Republic
Educators in Pinal County have begun to receive the COVID-19 vaccine, as localities enter Phase 1B of the vaccine rollout, the Arizona Republic reports.
Pinal County began its Phase 1B vaccine rollout in late December. During this phase, educators are vaccinated, along with childcare workers, essential workers and adults over age 75.
Other counties, like Maricopa and Pima are set to enter this phase in the coming weeks.
---
Ducey rejects request for 2-week school 'quarantine'
AP
PHOENIX — Arizona's Gov. Doug Ducey has rejected the state's top education official's call for Ducey to order public schools to use only online instruction for the next two weeks unless they have waivers from health officials.
Amid a coronavirus surge in the state, Superintendent of Public Instruction Kathy Hoffman said Saturday that schools need a two-week "quarantine period" while educators and local officials review health data and decide what type of instruction is appropriate for their communities.
A spokesman for the governor said Ducey wouldn't issue the order because how schools open is a local decision.
---
Suburban schools more likely to reopen, Arizona Republic finds
Arizona Republic
An analysis of public school reopenings conducted by the Arizona Republic found that white students were more likely than students of color to attend a school that opened at least temporarily for in-class learning since the pandemic began.
The divide was especially pronounced when comparing suburban schools to urban schools, the analysis found.
---
Pandemic threatens student mental health, but makes it harder to address
Arizona Daily Star
As more young people are sent to mental health agencies and teenage suicides experience an increase, educators and counselors have less and less time to address student mental health, the Arizona Republic reports.
Staffing strains caused by COVID cases and quarantines have led to counselors being instructed to skip time with students in order to cover for colleagues. Meanwhile, teachers already have the difficult task of keeping students academically in-line during a school year that has been largely remote.
---
UA to begin semester with almost all classes online, increase testing
Arizona Daily Star
The University of Arizona will begin spring semester classes next with, with only essential classes to be conducted in-person, the Arizona Daily Star reports. That includes classes like laboratories. About 3,900 students are enrolled in such classes.
Students who come to campus are expected to take a COVID-19 test within the week.