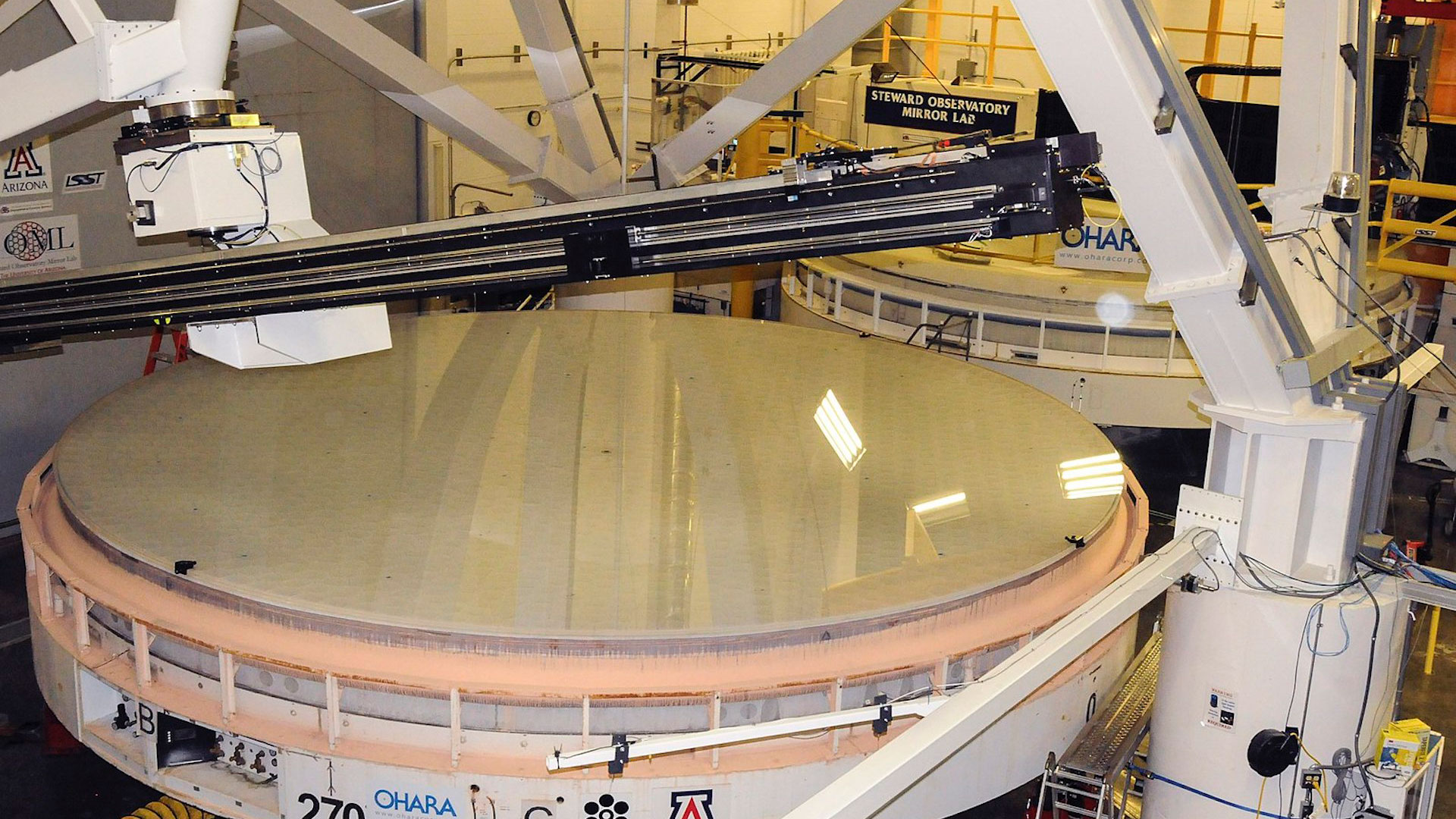 One of the UA-produced mirrors that will make up the Giant Magellan Telescope array.
Burley Packwood
One of the biggest and most advanced telescope mirrors ever created is currently cooling off beneath Arizona Stadium.
Technicians at the Richard F. Caris mirror lab on the University of Arizona campus produced the 8.4-meter (27 ft.) wide mirror earlier this month. The mirror is the sixth of seven that will eventually be hauled to a mountaintop in Chile and put in place as part of the Giant Magellan Telescope project.
UA scientist Buddy Martin says the mirror was forged from molten glass in an oversized furnace. He notes the next step in the process is weeks away.
"It's cooling at about 2 and a half degrees C per day for the next month and then we'll cool it a little more quickly to get it down to room temperature on about June 1," he said.
Technicians will polish and constantly measure the mirror's surface, so it can create the sharpest possible images once it's installed. The Giant Magellan Telescope is set to begin operation in 2029.