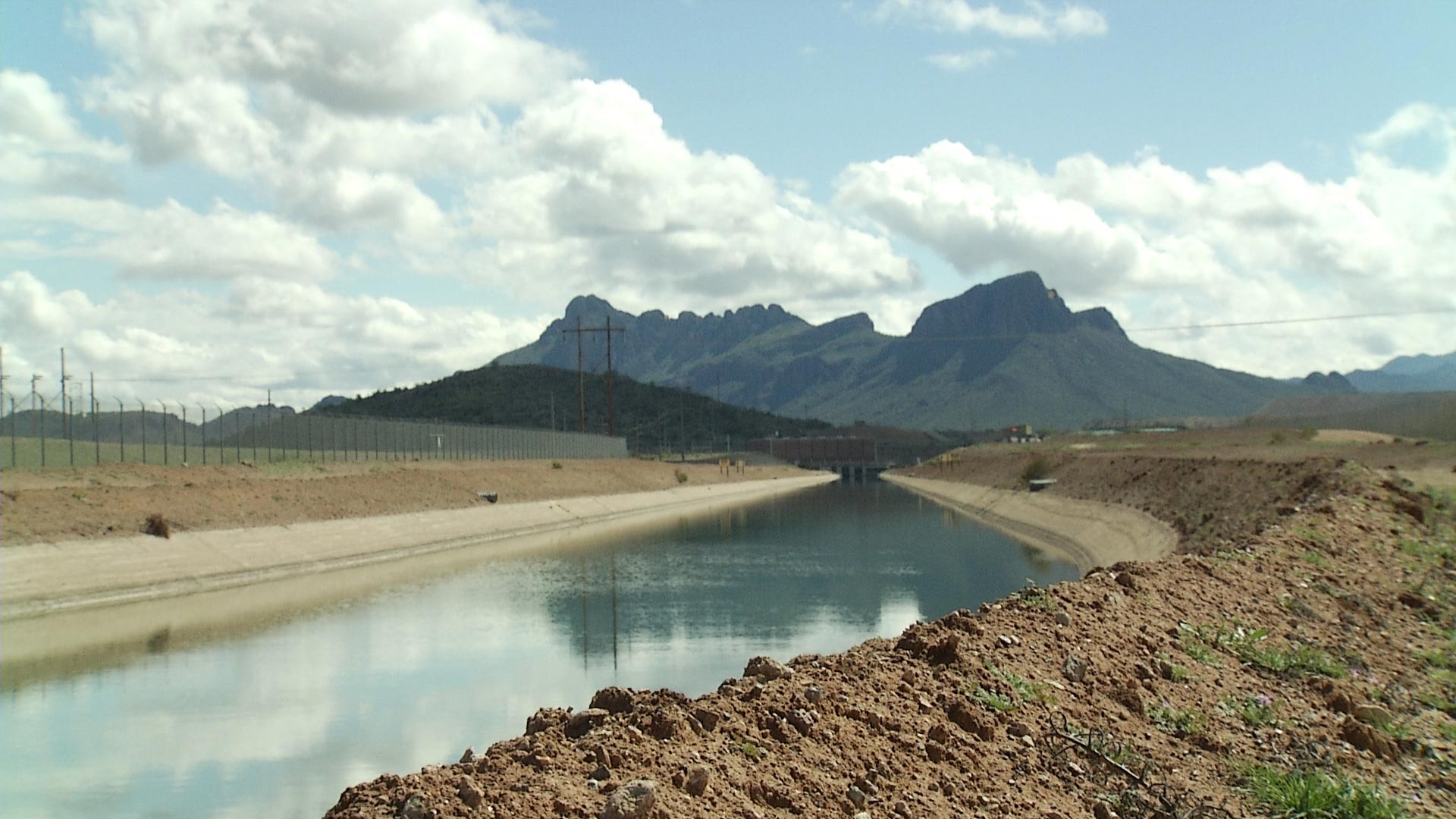 Central Arizona Project water flows in a canal near Marana.
AZPM
The Tucson mayor and city council are moving ahead with a plan to raise water bills for Tucson Water customers outside city limits. The proposal highlights long-simmering grievances among state, county, and local governments.
Its main proponent is council member Paul Cunningham. The Tucson city council member doesn't like the way state lawmakers cut Tucson's share of tax money about ten years ago. He's mad over the way Pima County is funding road repairs. And he's steamed that people living outside Tucson pay the same rates for water, as city residents, when they can afford to pay more.

"Vail has a median income of $85,000 per household, Cat Foot (Catalina Foothills) $93,000, Tanque Verde Valley $101,000 and Tucson $43,000. This now becomes a social equity issue. This isn't just a county or state tax equity issue," Cunningham told his fellow council members Tuesday.
Cunningham's answer for all those grievances is to raise water rates for non-city residents by as much as thirty percent, to compensate for the tax revenue Tucson doesn't collect from them.

Mayor Regina Romero thinks it might spur some residents to join the city, keeping their water bills low and allowing the city to collect more tax money from the state. "We are leaving millions of dollars in Phoenix at the state legislature that we are not bringing into this region," she said, referring to the tax revenue lost because many area residents live outside city limits.
The council voted unanimously to set a hearing for June 8 to discuss the proposal for differential water rates, bucking opposition from Pima County and others who label the proposal as a way for Tucson to seek more land, more tax revenue, and more political power.