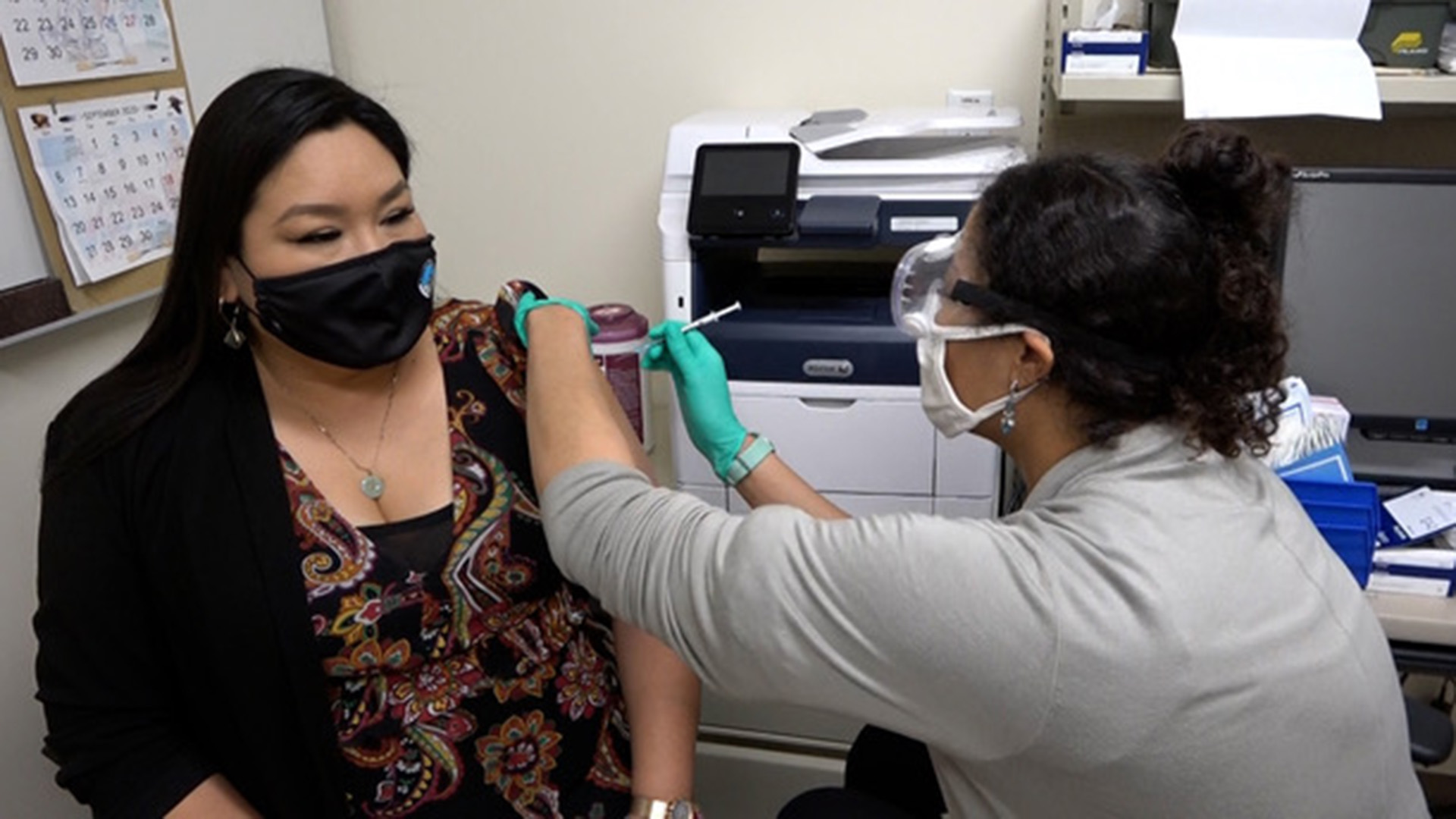 Cocopah Indian Tribe Vice-Chairwoman Rosa J. Long getting her second Pfizer COVID-19 vaccine dose in January 2020.
Courtesy of the Cocopah Indian Tribe
The Tucson Indian Center and the Pima County Health Department are teaming up Saturday to vaccinate Native Americans against COVID-19, but shots are limited so reservations are necessary.
Members of federally recognized tribes can get one of about 90 vaccine doses to be administered at the Tucson Indian Center downtown. All of the shots will use the Johnson and Johnson vaccine, which does not require a second dose to fully vaccinate recipients.
Non-Indigenous people who live with tribal members are encouraged to register, too, and non-tribal members who are essential employees at TIC or who live with one are also eligible.
Indian Health Services, the federal agency responsible for tribal health care, reported in 2020 that the COVID-19 infection rate for American Indians and Alaska Natives is more than 3.5 times higher than it is for non-Hispanic whites.
The clinic will be open 2 p.m. to 6 p.m. Saturday.
Registration information:
Tucson Indian Center Health Service Department 520-884-7131 at extensions 2243 or 2242
160 N. Stone Ave. Tucson, AZ 85701