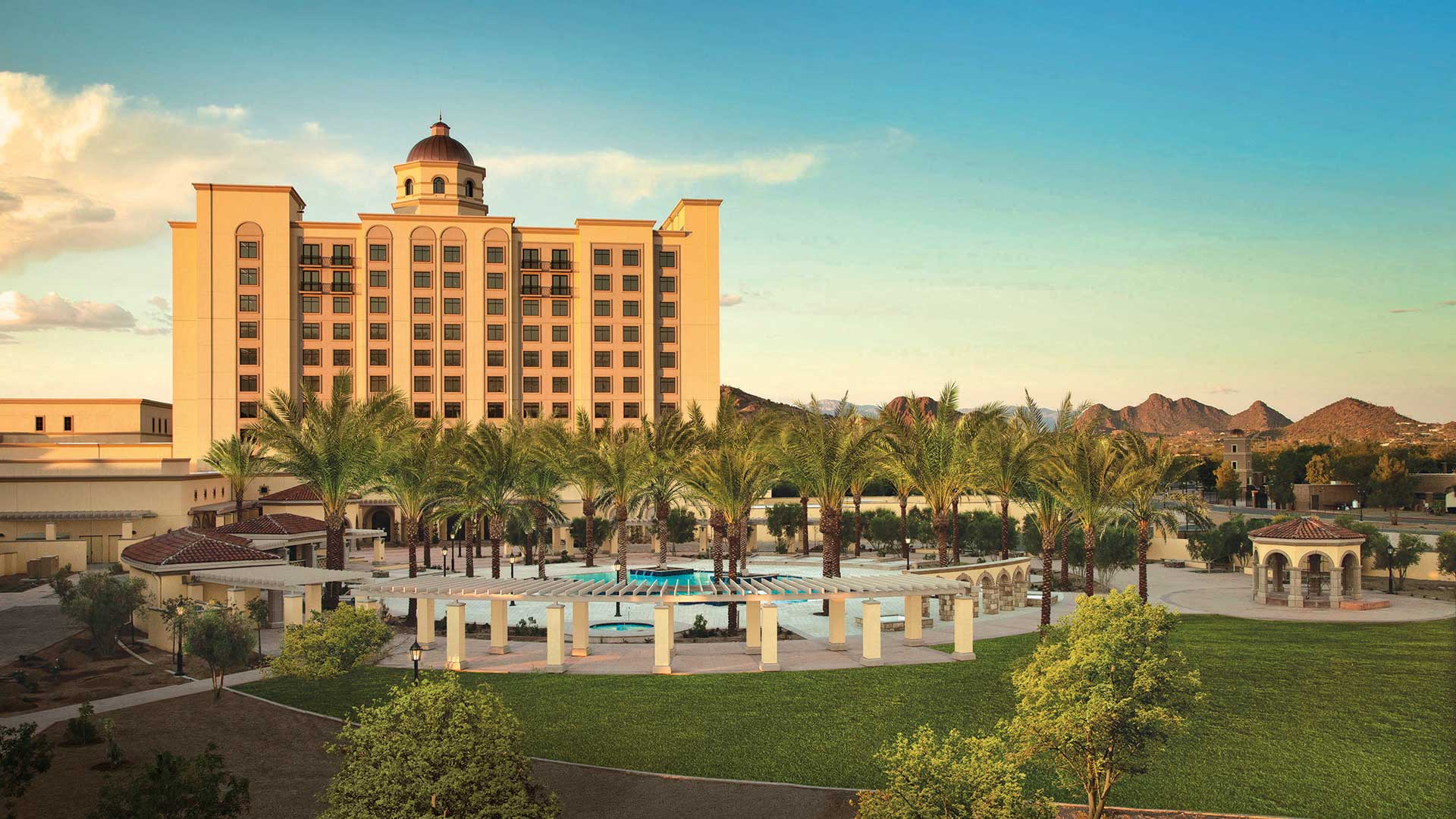 The exterior of Tucson's Casino Del Sol.
Courtesy Casino Del Sol
Governor Doug Ducey and representatives of 16 tribal nations signed amendments to the gaming compacts on Thursday morning.
The agreements were the result of five years of work.
"Arizona's gaming compact has been updated multiple times, but this represents the most significant changes in almost two decades," Ducey said at the signing ceremony.
Those changes allow for more casinos in Arizona including a new one operated by the Pascua Yaqui in Tucson and another in Maricopa County that will be operated by the Tohono O'odham Nation.
The amendments to the compacts also all for more slot machines and the addition craps, roulette, and other traditional casino gambling features.
Governor Stephen Roe Lewis of the Gila River Indian Community said at times he did not think an agreement could be reached.
"We argued before we agreed, and we fought before we found our middle ground. But here we are today celebrating the most unique unicorn, I'll use that term, in political life. A genuine win for us all," said Lewis.
Tribal casinos generated $1.5 billion for the state and tribes over the last few decades, according to Ducey.
The compact allows tribes to reduce the amount of money from casinos that they give to the state by .25%.
For many tribes, casinos are a key source of revenue. The pandemic forced many of the casinos to close or limit operations.