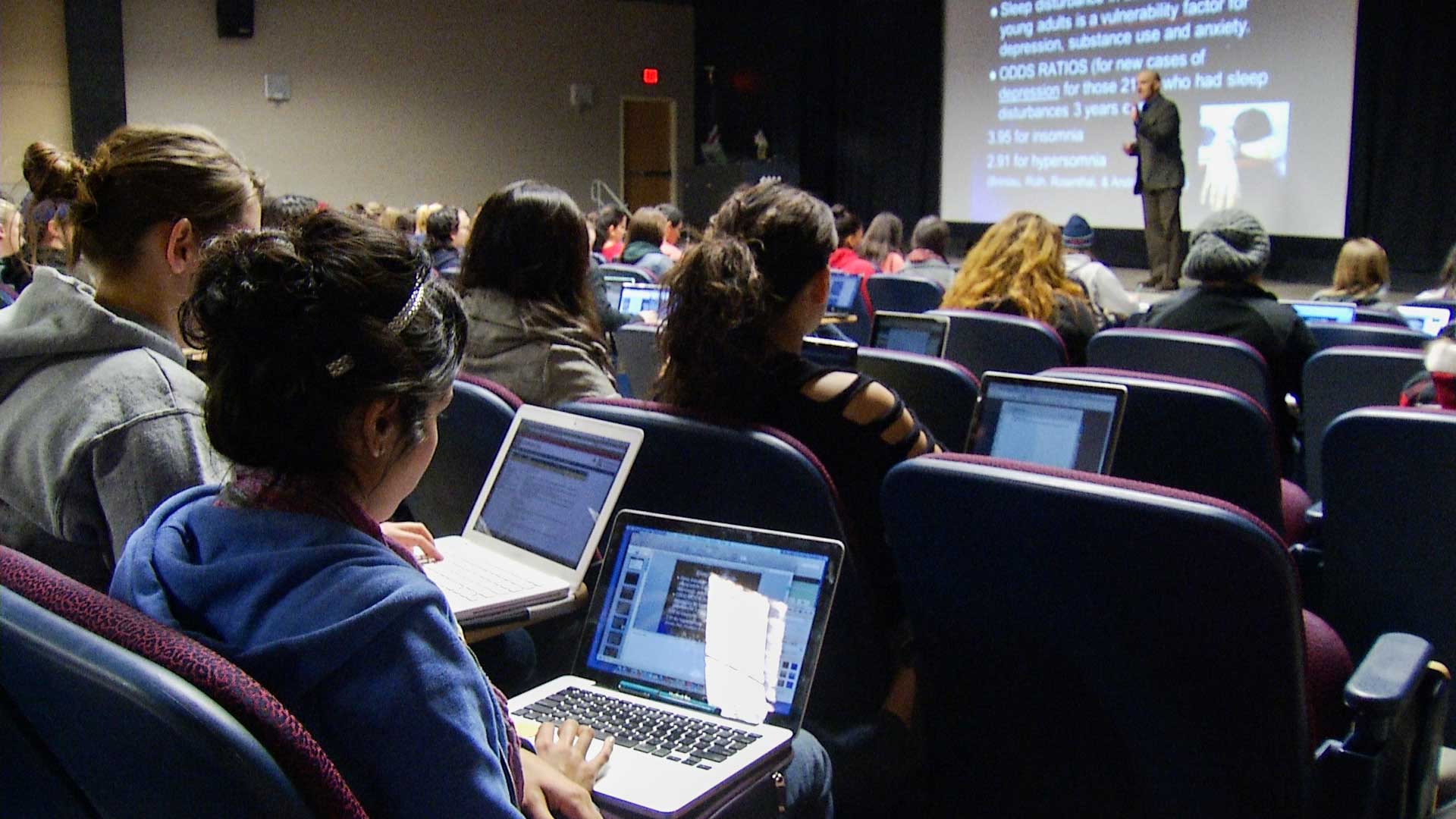 Students follow a lecture at the University of Arizona.
AZPM
In-state undergraduate students will not see a tuition increase at any of Arizona's public universities under a plan the state Board of Regents approved Thursday. All three university presidents proposed holding the line on resident tuition in light of the hardships posed by the pandemic.

University of Arizona president Robert Robbins called it a good plan. "I think it's a pretty simple straightforward proposal that we put through. We've had several meetings about it and we feel good about the balance that we're providing to our students and families," Robbins told the regents' meeting.
Arizona State University is also keeping last year's rates for non-resident and graduate tuition, while the UA and NAU are raising costs by a little more than one percent.
University of Arizona in-state tuition varies between $12,000 and $14,000 a year depending on the program and the payment plan, while out of state tuition ranges from $35,000 to as much as $56,000 for out of state medical students.