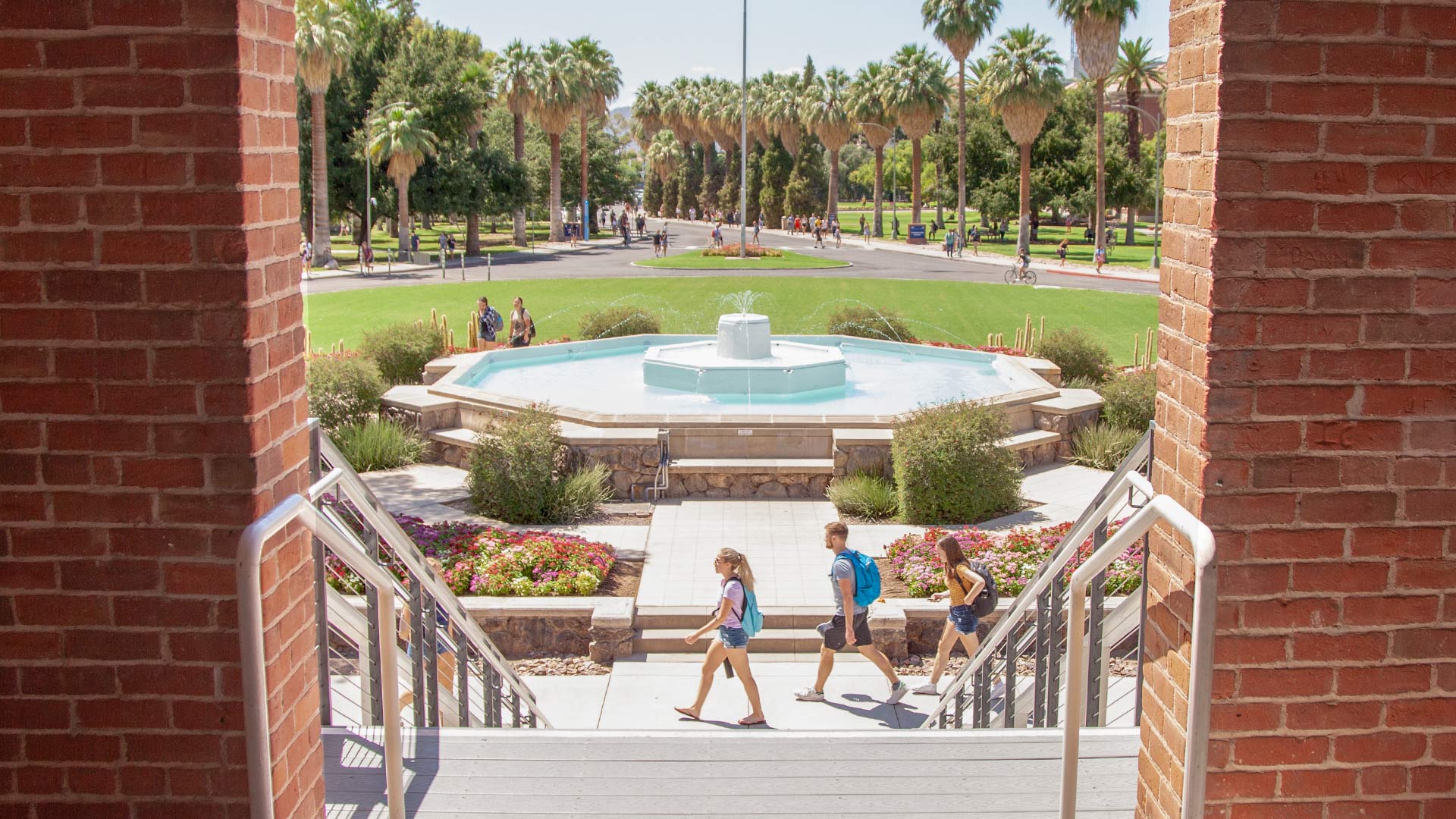 Students walk near the fountain at Old Main on the University of Arizona campus. From August 2019.
AC Swedbergh/AZPM
The Arizona Supreme Court ruled, Wednesday, that Attorney General Mark Brnovich can pursue a case against the Arizona Board of Regents over tuition for DACA recipients.
Brnovich contends that the regent's policy allowing DACA recipients to receive in-state tuition is a violation of Arizona law that bars the use of state tax dollars to help people in the country without legal status.
Under the DACA program, children brought to the U.S. illegally as children are protected from deportation.
The program ended in 2018, but Brnovich contends ABOR owes the state money due to the program.
The high court also ruled that Brnovich does not have standing to sue the Board of Regents over its general policies setting tuition.
The Arizona Board of Regents holds the broadcast licenses for Arizona Public Media.