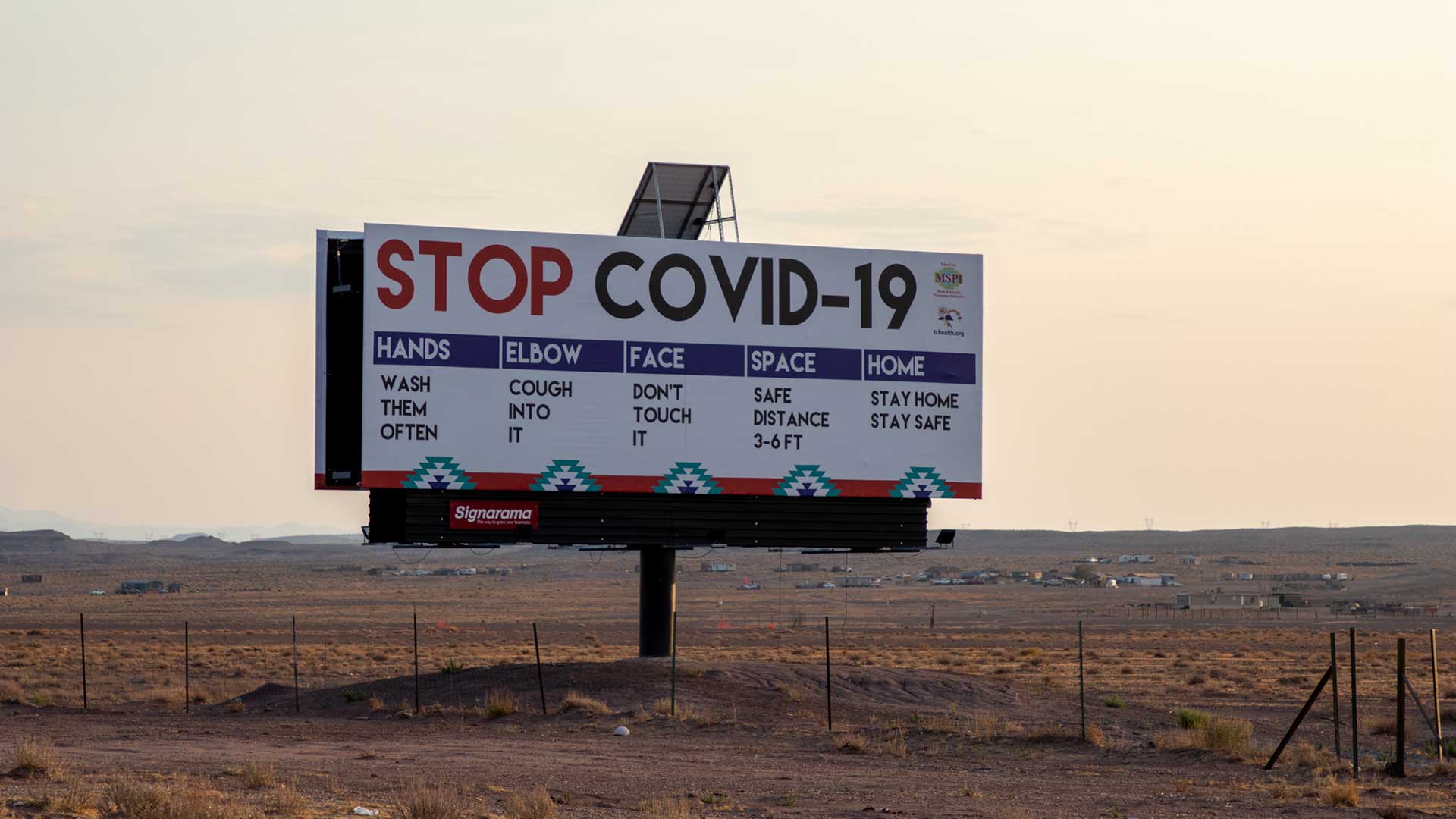 Navajo Nation President Jonathan Nez said the "Stay home, stay safe" message from the tribal government guarantees that businesses in the nation have the "the safest environment" compared to those outside its tribal lands during the pandemic.
Daja E. Henry/Cronkite News
Arizona health officials reported 1,965 new cases of COVID-19 across the state on Friday and 24 deaths.
The number of new cases is the most reported in a single day since March.
The Pima County Health Department issued a new public health advisory Thursday recommending all residents age 5 and older -- including those who are fully vaccinated -- wear masks indoors when in public and unable to maintain six feet of distance from others.
The public health advisory comes amid a rising number of COVID-19 cases across the state and follows new guidance from the Centers for Disease Control earlier this week.
County health officials reported a recent increase in COVID-19 cases in K-12 schools and increasing pediatric admissions and emergency room visits at local hospitals in the last two weeks.
Tucson Mayor Regina Romero directed the city manager on Wednesday to require masks inside city buildings. Several Arizona cities have taken similar steps, including Phoenix and Tempe.
The state has reported a total of 925,169 cases of COVID-19 and 18,224 deaths.
Credit: Nick O'Gara/AZPM. Sources:
The New York Times
, based on reports from state and local health agencies, Census Bureau. Case reports do not correspond to day of test.
The Associated Press contributed reporting