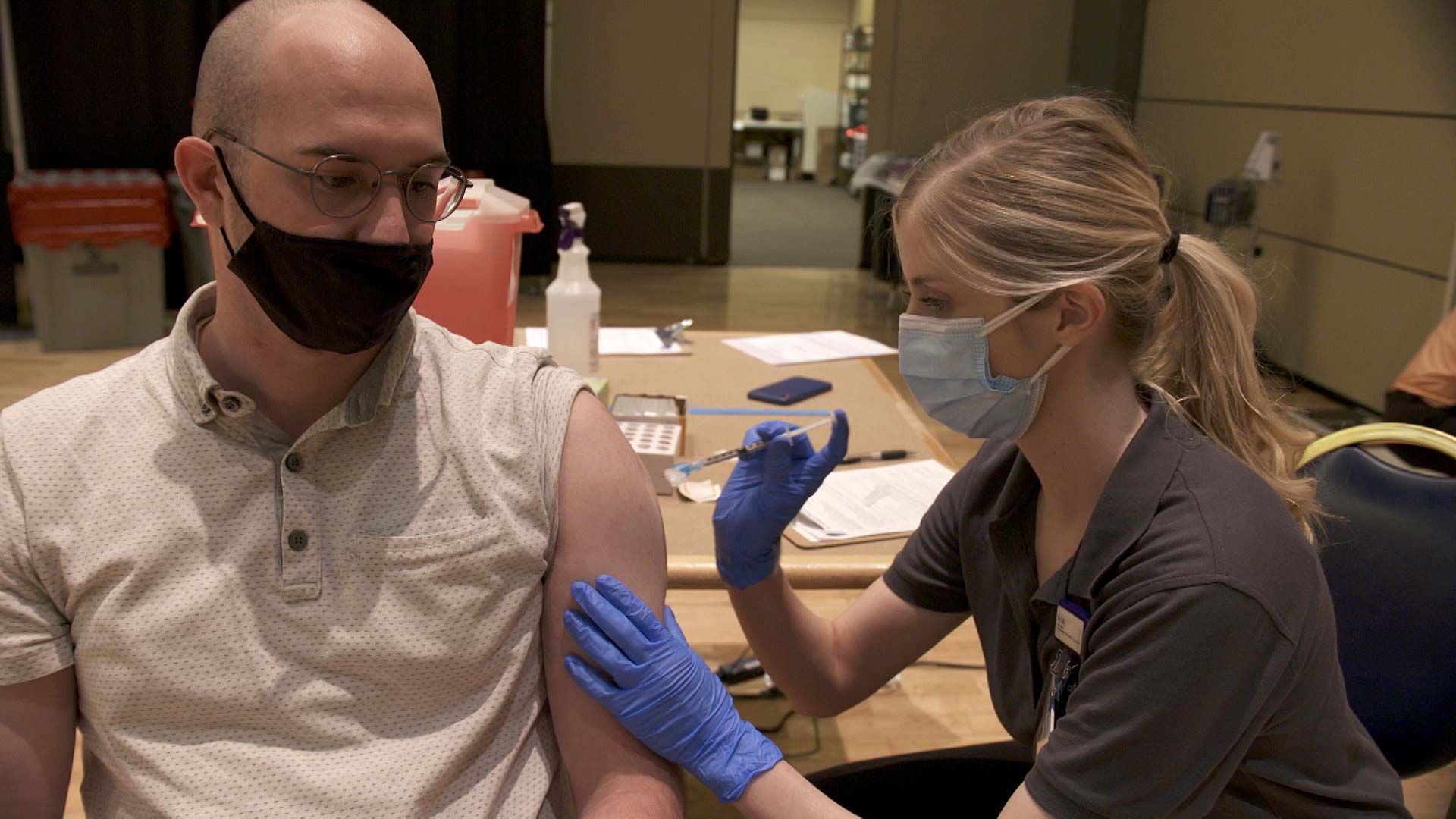 University of Arizona student Blake Gerken receives a dose of Moderna's COVID-19 vaccine at the campus's Student Union Memorial Center on April 16, 2021 as a participant in a nationwide vaccine study involving more than 20 universities.
Robert Lindberg/AZPM Staff
The University of Arizona is offering take-home COVID-19 tests to students and employees. The tests are available at nine locations across campus.
"We're at about 1,500 to 1,700 tests a day. We need to be in the 3,000 tests a day range, which our scientists are geared up and ready to do that, "said UA President Dr. Robert Robbins.
The takeaway tests are PCR spit tests and will be processed on campus.
Fewer than 2% of the people tested on campus in recent weeks were found to have COVID-19.

University of officials said they want to keep that number lower than 5%.
Arizona's three public universities are prohibited from requiring vaccines for students, faculty, and staff. The universities also cannot require employees or students to divulge their vaccination status.
Despite that, university officials do have an idea about the number of people on campus who are vaccinated.
"53% of our student population have uploaded their vaccination records and we know that 53% have been fully vaccinated. And we also know that 51% of our employees have done that and based on the surveys that we did last year we think that that is much higher. You know we projected about 82% in our survey had been fully vaccinated," said Holly Jensen, University of Arizona Vice President for Communications.
The confirmed vaccine rate on the University of Arizona campus is similar to the rates for Pima County and the state.
On-campus vaccines are free for university students and employees.