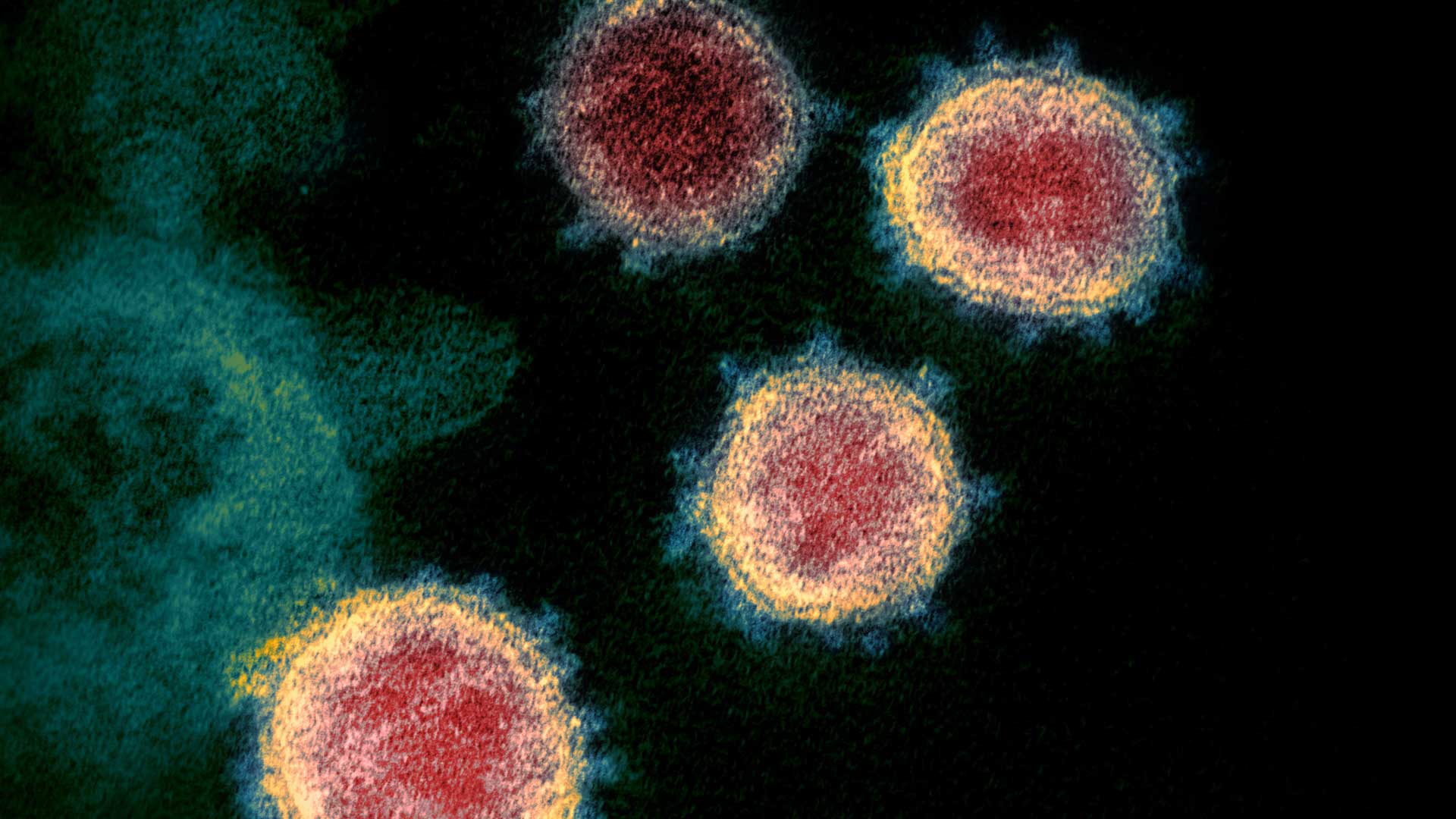 This transmission electron microscope image shows SARS-CoV-2—also known as 2019-nCoV, the virus that causes COVID-19—isolated from a patient in the U.S.
NIAID-RML
Arizona on Tuesday reported 2,254 additional confirmed COVID-19 cases and 74 more virus death.
The state's Department of Health Services also reported that the number of virus-related hospitalizations increased slightly, with nearly 1,800 COVID-19 patients occupying hospital beds as of Monday.
According to Johns Hopkins University data, the seven-day rolling average of daily new cases in Arizona rose over the past two weeks while the rolling average of daily deaths hardly changed.
Credit: Nick O'Gara/AZPM. Sources:
The New York Times
, based on reports from state and local health agencies, Census Bureau. Case reports do not correspond to day of test.