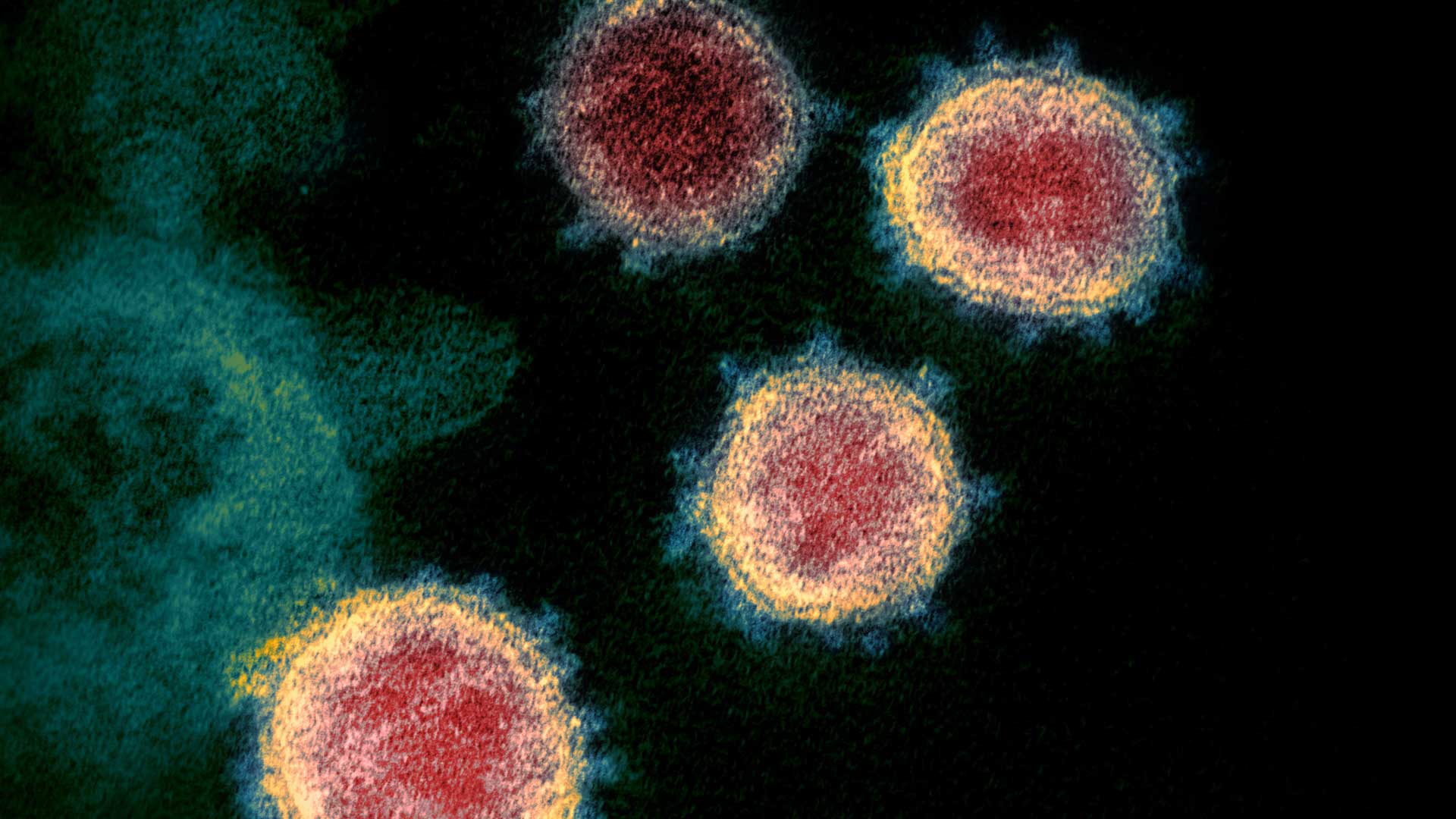 This transmission electron microscope image shows SARS-CoV-2—also known as 2019-nCoV, the virus that causes COVID-19—isolated from a patient in the U.S.
NIAID-RML
COVID-19-related hospitalizations in Arizona remain on a plateau amid a gradual slowing of additional new cases and deaths during the current surge, according to the state Department of Health Services.
Hospitalizations in recent weeks have loitered below 1,800, with 1,771 COVID-19 patients occupying hospital beds as of Tuesday.
However, hospitals remained busy and reported that only about 8% of intensive care unit beds were available, about half as many as were available in April.
The state reported 2,319 additional confirmed cases as the pandemic total increased to 1,1124,709 cases.
The number of COVID-19 deaths dropped by six to 20,447 after what the department said was "a routine review of data by ADHS and counties."
Andrew Oxford contributed reporting.
Credit: Nick O'Gara/AZPM. Sources:
The New York Times
, based on reports from state and local health agencies, Census Bureau. Case reports do not correspond to day of test.