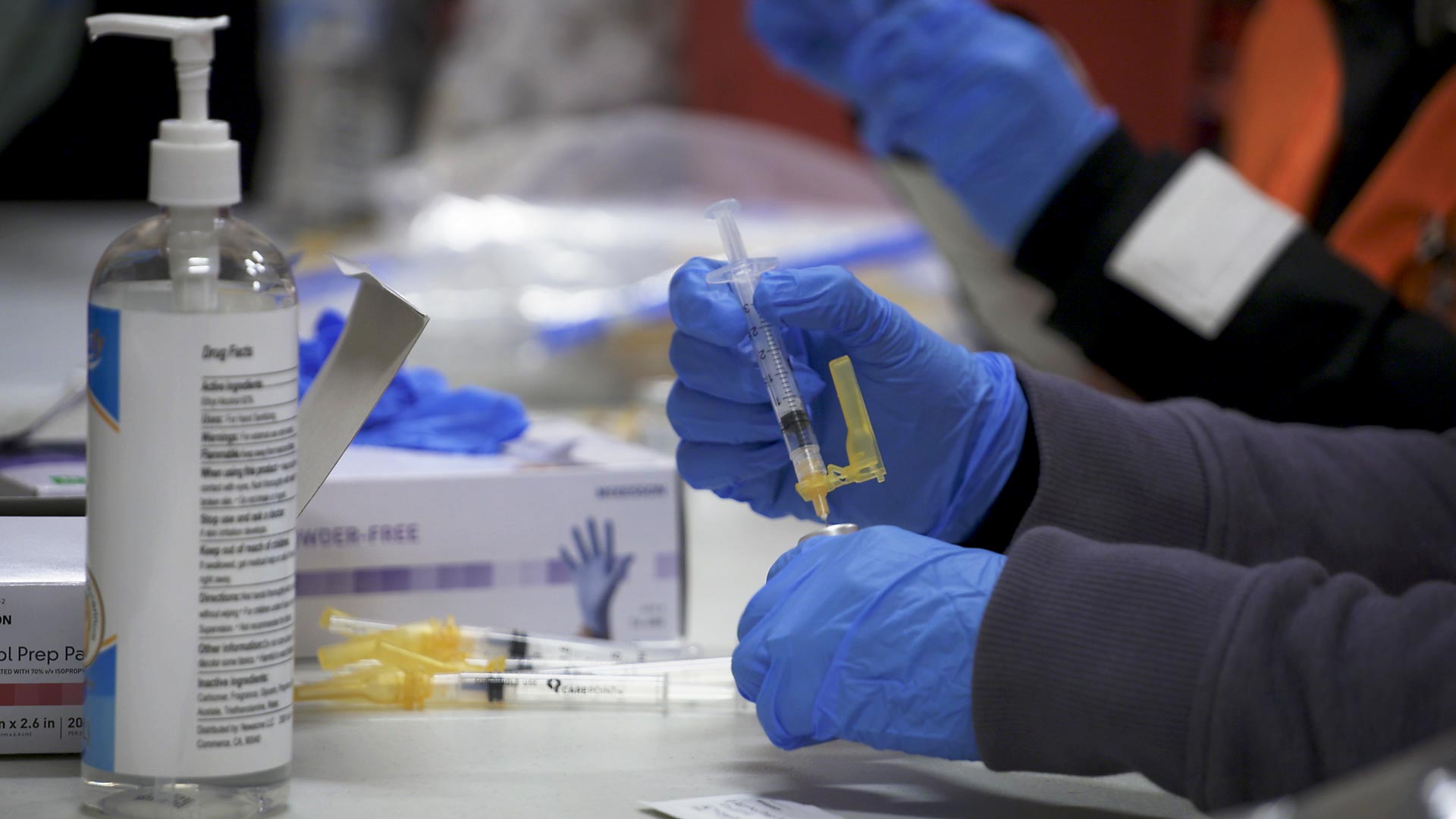 A health care worker prepares doses of the COVID-19 vaccine at a vaccination event in Globe on March 13, 2021.
AZPM Staff
The state's top public health official says preparations are underway to provide COVID-19 vaccinations for children ages 5 to 11 if the federal government authorizes a lower-dose Pfizer vaccine in early November.
Department of Health Services Acting Director Don Herrington also says that children should get the vaccine because there have been cases when otherwise healthy kids get extremely ill from COVID-19.
He also says children are effective spreaders of the disease and that vaccinating children would move Arizona closer to herd immunity.
Arizona on Thursday reported 2,495 additional confirmed COVID-19 cases and 49 more virus deaths.
Credit: Nick O'Gara/AZPM. Sources:
The New York Times
, based on reports from state and local health agencies, Census Bureau. Case reports do not correspond to day of test.