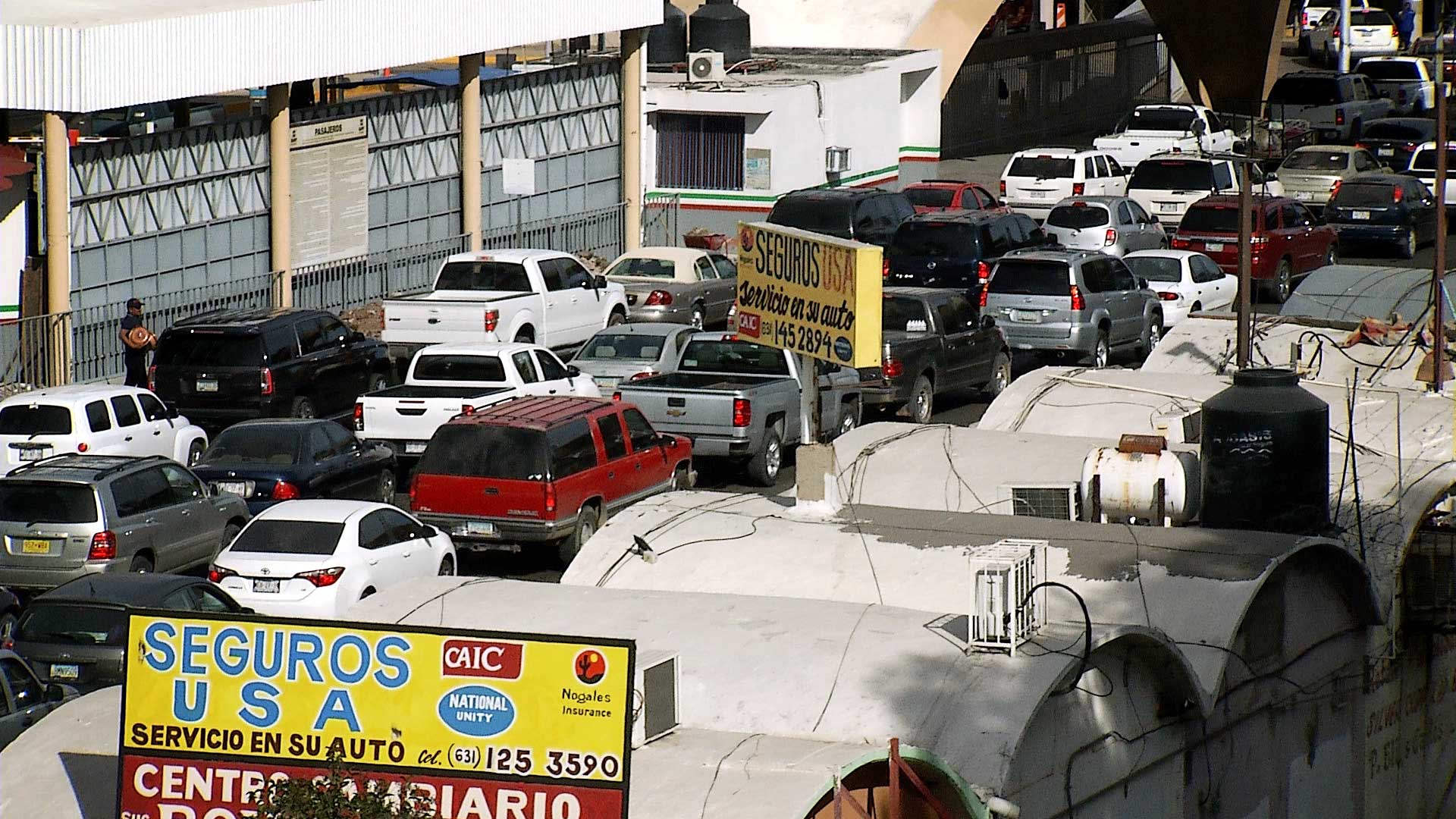 Drivers and passengers in Nogales, Sonora wait to enter Arizona's Deconcini Port of Entry. 2018.
AZPM Staff
Across neighboring Sonora, individuals and families are gearing up to cross the border when pandemic travel restrictions are lifted on Monday. But now the state's governor is advising those who can to wait a little longer.
Sonora Gov. Alfonso Durazo said that there's a lot of excitement as fully vaccinated people can once again start crossing the border for so-called "non-essential" reasons, like shopping and visiting family.
But that also has the potential to create a chaotic scene as people pour into border cities.
"So I'm putting out a call that if you're crossing into the United States isn't essential, that you don't do it in the right away," he told reporters Thursday.
He said hopes that will prevent excessively long lines, overcrowded hotels and overburdened ports as officials begin processing dramatically increased numbers of crossings starting on Monday, Nov. 8.
After more than 19 months of restrictions, however, it's unclear how many people will heed the governor's advice to hold off on long-awaited trips.

Fronteras Desk
is a
KJZZ
project covering important stories in an expanse stretching from Northern Arizona deep into northwestern Mexico.