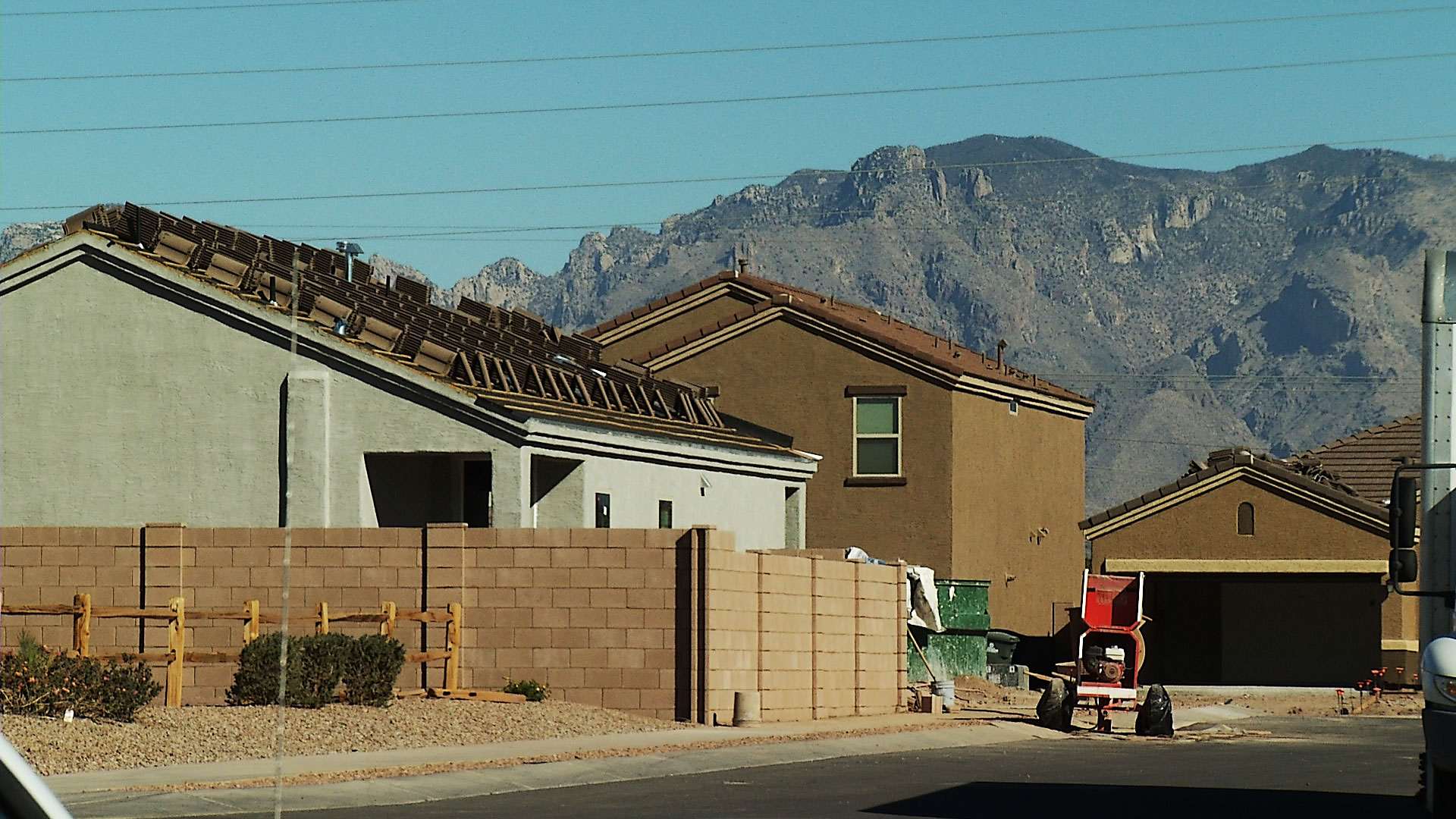 A housing subdivision under construction in Tucson off Silverbell Road. December 2020.
Robert Lindberg/AZPM Staff
Tucson's mayor and city council will take public comment Tuesday on a plan to increase affordable housing across the city.
Department of Housing and Community Development Deputy Director Ann Chanecka said the plan calls for Tucson to spend more money on affordable housing, but not all of that money will come from the city budget.
"In order to meet the demand for housing, I would say resources and funding needs to come from everywhere," Chanecka said.
The American Rescue Plan Act that was signed into law by President Biden in March includes money that cities like Tucson can use to acquire new properties and build affordable housing.
"We're just starting to receive that money, and some of the efforts laid out in this plan are tied to that funding," Chanecka said.
She also said the city is looking into possibly taking over vacant strip malls or other unused retail lots to convert to affordable housing.
She said the plan is also geared towards building with the city's environmental goals in mind. That includes putting more housing near transit corridors.
The plan will also make it easier for developers to build more housing quickly. One way it will accomplish that is by modifying building codes like parking requirements for housing where tenants are less likely to own cars.