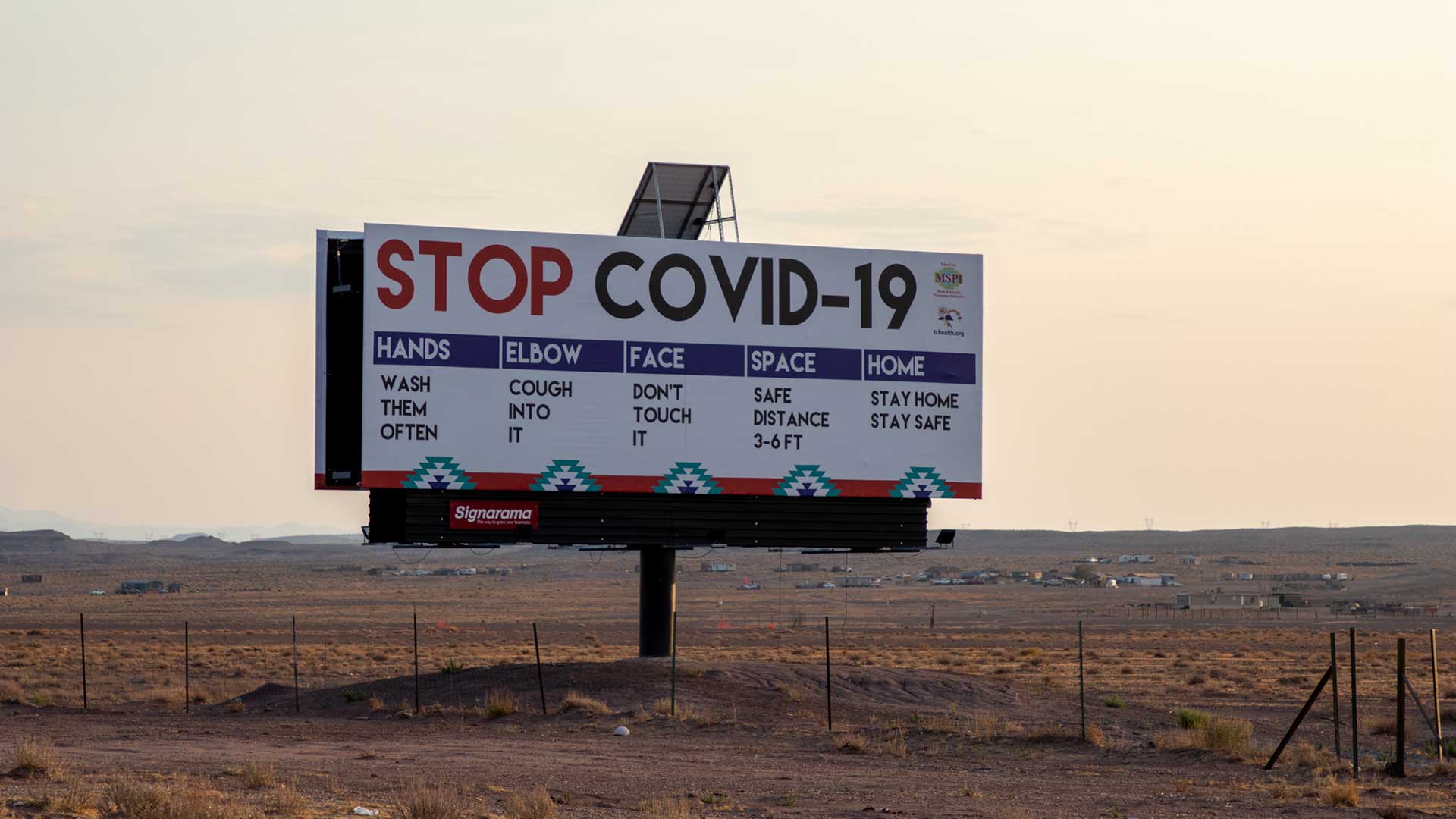 Navajo Nation President Jonathan Nez said the "Stay home, stay safe" message from the tribal government guarantees that businesses in the nation have the "the safest environment" compared to those outside its tribal lands during the pandemic.
Daja E. Henry/Cronkite News
The House of Representatives passed a bill Thursday that pushed back the deadline tribal governments have to use the initial round of COVID-19 pandemic relief.
The date proposed in the bill moves the deadline to use Coronavirus Aid, Relief, and Economic Security Act (CARES Act) funds from the end of 2021 to December 2022.
President Donald Trump signed the CARES Act in late March 2020, but it wasn't until early May that the majority of the funds set aside for Indigenous communities — about 5 billion dollars— were disbursed to tribal governments.
While waiting for the relief funds to come through, COVID-19 cases surged in the Navajo Nation. KJZZ reported in early May that if the sovereign nation were a state, it would have had the highest rate of COVID cases per capita after New York.
Arizona Rep. Tom O'Halleran, who co-sponsored the legislation, represents Arizona's First Congressional district which includes the Navajo Nation and nearly a dozen other tribes.
"Our bill ensures sovereign tribal nations have adequate time to allocate the monies they are owed to most effectively address and recover from this ongoing pandemic. I'm pleased to see this much-needed legislation pass the House today and urge the Senate to act on it without delay," he said in a press release.