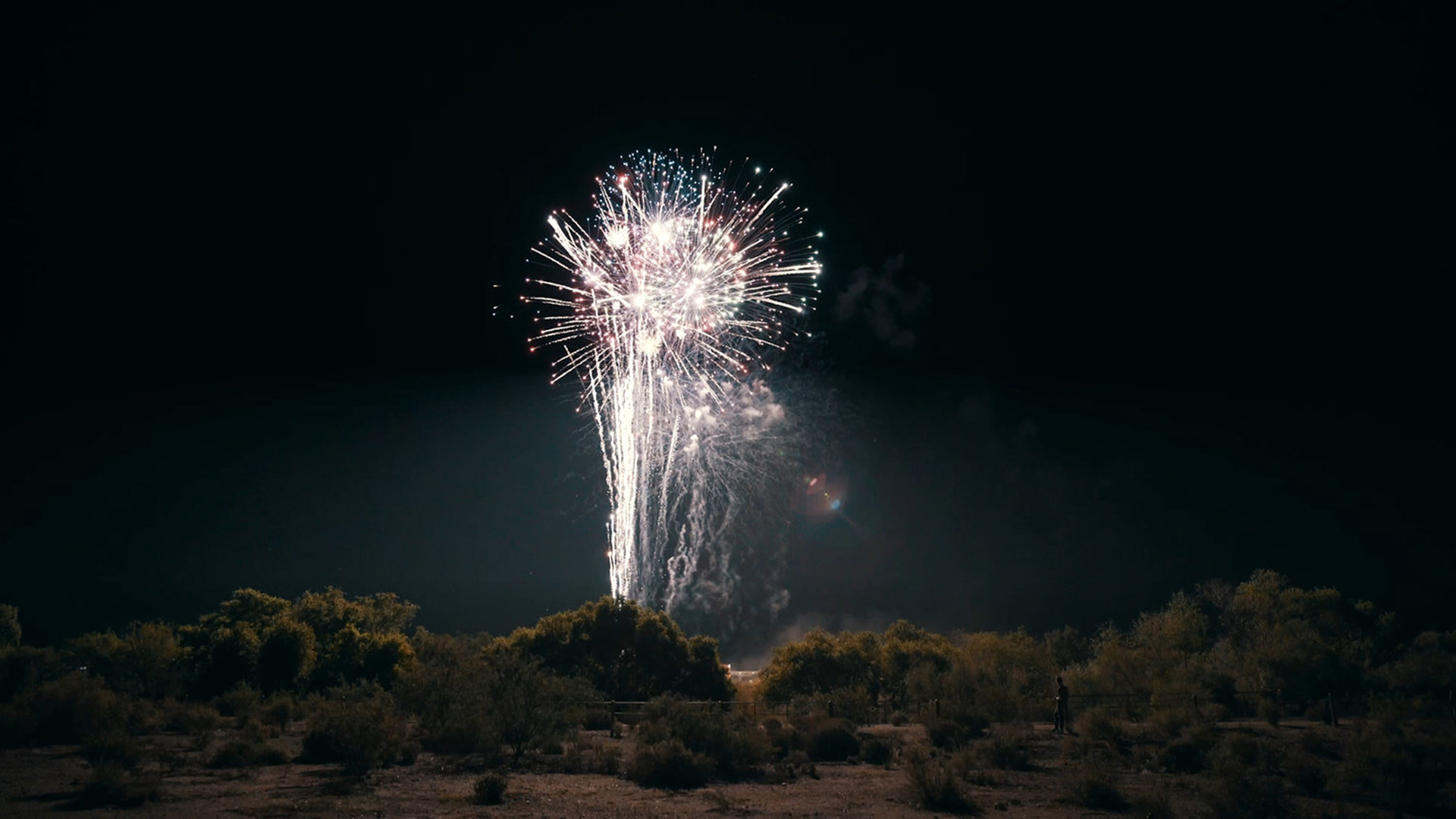 Fireworks in Marana, AZ
City of Marana
As 2021 drew to a close the staff of The Buzz looked back over a year marked by political change, a continuing pandemic, broken immigration records, and nearly historic rainfall in southern Arizona.
Through the year, we heard from scores of voices. Some of them made us think, and some of them made us smile. We can't recount them all in one show so here are our favorite interviews and stories from the year.
In April, U.S. Secretary of the Interior Deb Haaland joined us to talk about the "largest single investment in Indian Country."
In August, as immigration surged and deaths in the desert skyrocketed, we took a look at the "Border by Numbers". In the two-part series, we spoke with Border Patrol officials, people working with refugees, border politicians, and people trying to get into the U.S.
A major change came to college athletics in 2021 when student-athletes were allowed to profit from the use of the name, image, and likeness. Athletes across the country, especially those playing football, quickly racked up advertising deals. But not everyone thought it was a good idea. Coaches, athletics directors, and those who watch the games professionally all chimed in during an October episode of The Buzz to talk about the business of college athletics.
Residents of southern Arizona will remember the summer of 2021 as the year the monsoon returned. The total rainfall put Monsoon 2021 in the record books for the third most rain since records began being kept. When the rain stopped, we talked to experts about what the rain meant for the drought, wildfire, and all those bugs.
2022 will bring plenty of topics to talk about as we work our way through the pandemic, cast ballots in the state's fourth straight election for U.S. Senate, and wait to see what the summer rains bring us.
Happy New Year.