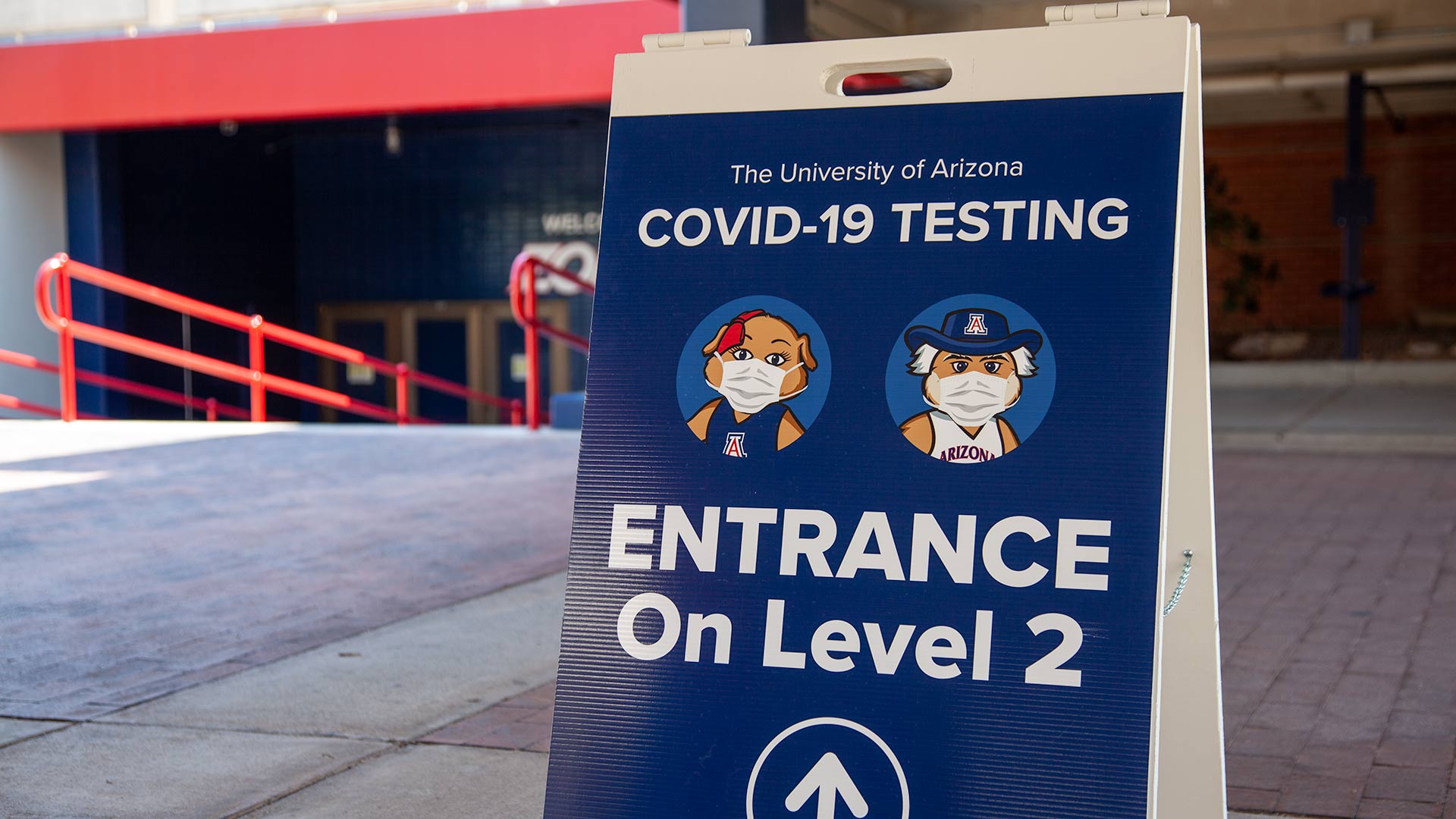 A sign on the campus of the University of Arizona directs visitors to a COVID-19 testing site, August 2020.
AC Swedbergh/AZPM
Spring break is just around the corner, and University of Arizona leaders hope it doesn't signal the start of another COVID-19 wave on campus.

The Spring Recess, as it's officially called, starts Saturday, March 5 and ends Sunday, March 13.

Students are famous for using their nine days of freedom for anything but "social distancing."
Nevertheless, University of Arizona President Robert Robbins urged them Monday to remember we're still in the midst of a pandemic.
"The best course of action, in my opinion, would be get a test right before you go and then get one when you come back. And when you're wherever you're going, try to do your best to stay away from as many people as possible and wear masks," Robbins said in a campus update.
But, Robbins admits students don't always listen to his advice on what to do with their free time.

Since the last surge in cases peaked over a month ago, the rate of COVID infections on campus has dropped back to just a handful of cases per day.

Robbins and other officials hope it will stay that way when students return to campus in mid-March.