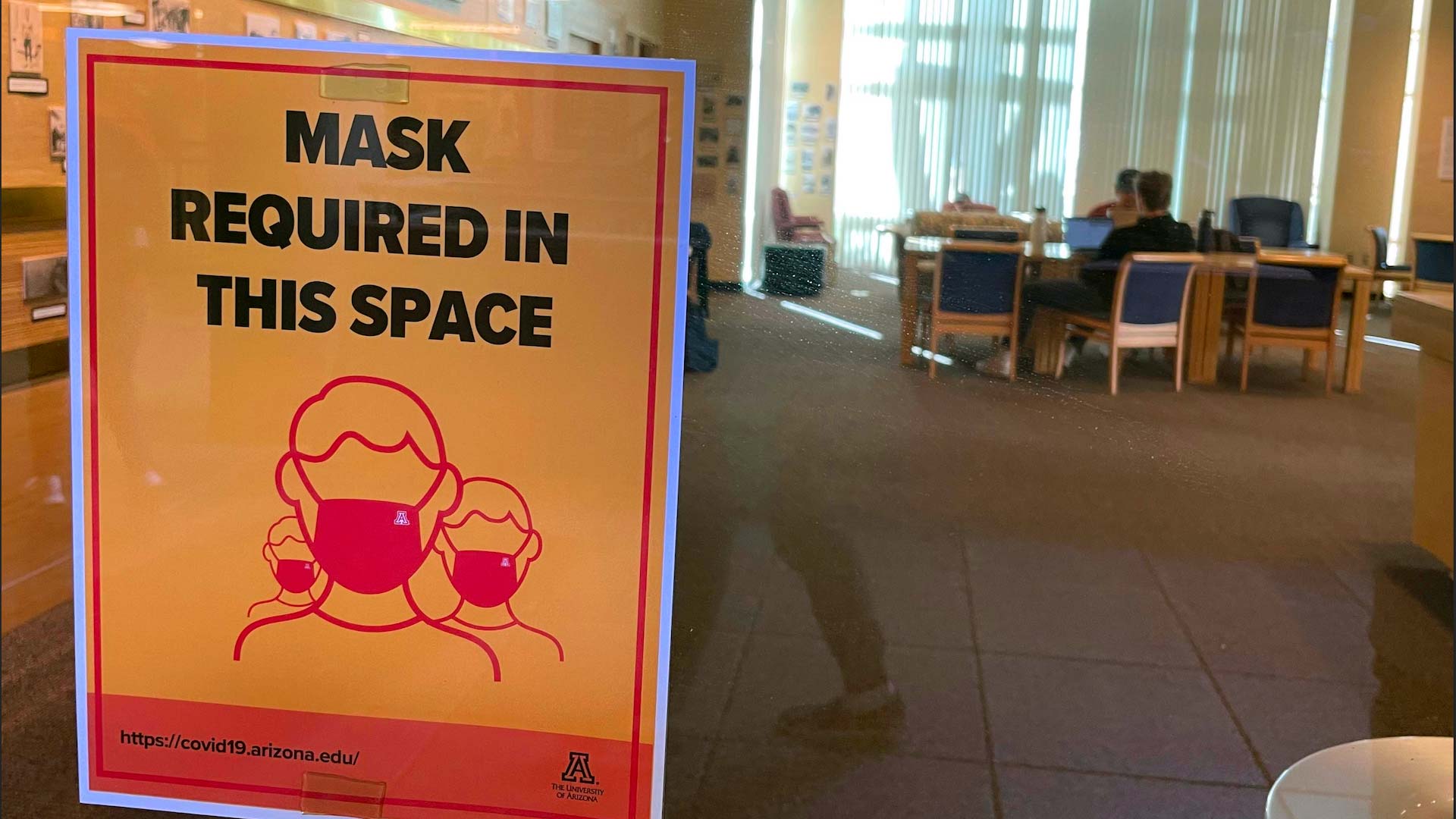 A sign requiring students to wear masks near the University of Arizona student union in Tucson on Jan. 20, 2021.
Ittai Sopher/AZPM
The University of Arizona is the latest organization to relax its masking requirements, but president Robbins is urging people to show compassion for those who must continue wearing them.

The university still requires masks for at least another week, but it's the last of Arizona's three public universities to do so.

Starting next Monday, masks at the university will remain recommended but no longer required in most public settings, except on public transit or in medical facilities.
Speaking to the campus community Monday, Robbins asked everyone to remember that some people still don't have a choice. They must mask up because they, or someone close to them, is immunocompromised, and vulnerable.
"I plead with you. I ask that you respect their needs and be mindful that others have varying levels of risk from COVID-19," Robbins said.
In other words, be nice and wear your mask if someone asks you to.
The change reflects the steep drop in COVID-19 cases in recent weeks, especially since the end of the Omicron surge.

While ASU and NAU have already made masks optional, Robbins decided to wait an extra week to make sure students didn't bring more cases to campus when they returned from spring break.