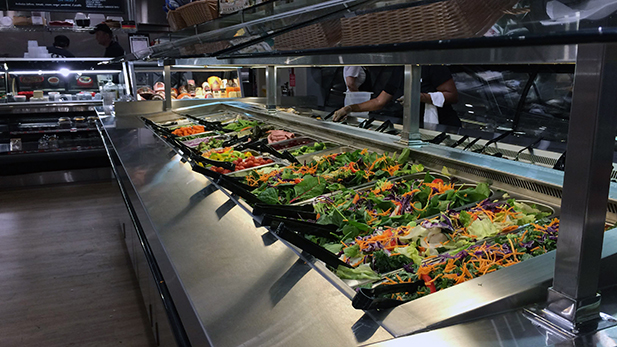 Listen
The first grocery in downtown Tucson in decades became a reality this weekend.
After more than a year of renovations, Johnny Gibson's Downtown Market opened its doors to the public Monday.
Paul Cisek is one of the market's co-owners. He, his wife, and the current owners of the Rincon Market, partnered to open Johnny Gibson's.
He said while there were initial concerns whether the market could be profitable, the partners decided that it's the right time for a grocery to return to downtown Tucson.
"Downtown's very interesting because it's got the residential component, it's got the business component, it's got the workers," Cisek said, "It's got the stratification of economics: low, medium, high. We've really tried to reach out to the people who live in and around downtown to get them to accept [Johnny Gibson's] as their place."
Cisek said the market's soft opening was overwhelming, but the reception from shoppers has been extremely positive.
He said there's still more to come in the next few months when the market's deli counter and café open.
Johnny Gibson's Downtown Market is open from 7 a.m. until midnight on south Sixth Avenue in Tucson.