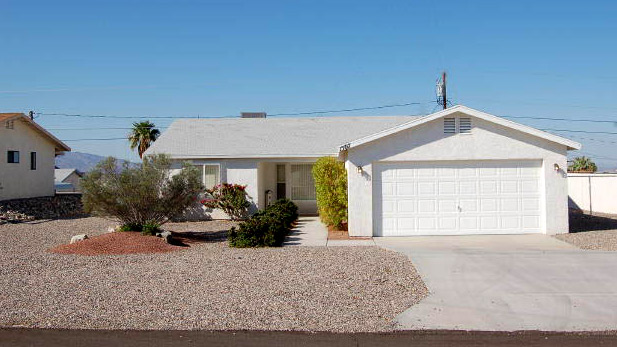 An Arizona home.

Colleen Greer, AZPM
Listen:
The median sales price for a pre-existing home in Tucson has gone up 3.2 percent in the past 12 months, according to data from the National Association of Realtors.
That put the average price of a local home at $183,800 at the end of in the first quarter of 2016.
The national average increase in that same timeframe was 6.3 percent, nearly double Tucson's average.
The slower increase may be a better match for the local economy than the U.S. average.
"Certainly, some people win [with a higher rate]," said National Association of Realtors Chief Economist Lawrence Yun. "Homeowners are happier about it, but it puts constraints on would-be homeowners, many of the renters, who would be first-time buyers. They could be priced out."
Yun said the growth rate is akin to the growth in income for Tucson, which he quotes at two percent. A lower rate of increase can also help buyers make good decisions.
"A less frenzied situation permits people who want to buy a home, which is a major expenditure, to take their time and assure that it is a good financial decision rather than rushing and feel any buyer's remorse," he said.
Yun said he thinks Tucson's employment levels will continue to rise, which will push home prices upward, and the pace of that climb will most likely be tied to the rate at which new houses are built.
The data showed Tucson has the 77th highest median sales price of the 178 markets surveyed.
That rank has climbed in recent years. The local market placed 81st in 2013 and 78th last year.
The percentage growth is not as highly ranked. Tucson ranked 120th in percentage of growth in the past year.