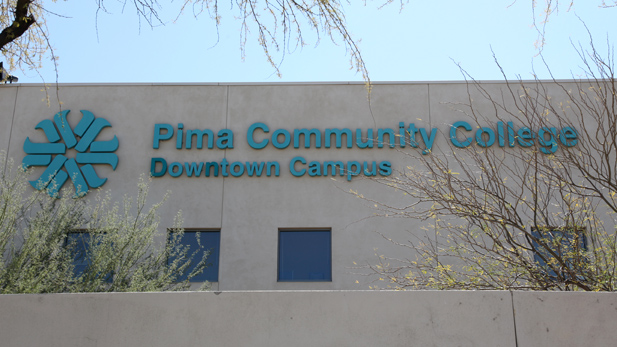 Pima Community College Downtown Campus

Fernanda Echavarri, AZPM
A team of outside consultants hired by Pima Community College to help steer the college into the future with an educational master plan presented their recommendations Wednesday.
Smithgroup and Paulien & Associates evaluated the college's operations and made 53 recommendations in their draft plan. The recommendations cover everything from reaching the next generation of students; refining courses or adding new programs of study to help graduates get jobs in Southern Arizona; and bringing programs with similar focuses onto the same campus to create centers of excellence.
Chancellor Lee Lambert said the recommendations will be disruptive - and that's the point.
"Think about not what's happening right now, but it's going to be three to five years from now," he said. "Just like you can't repave a road without disrupting the flow of traffic. It's going to be a lot better once we repave the road."
Acting Provost Dolores Duran-Cerda said everything in the draft plan was written with student success in mind.
"I think this is really a great opportunity for the college to look at its programs, looking at its facilities, looking at how we can best serve our students. And that's our focus, to help our students complete and graduate," she said.
The consultants are now working on a facilities plan to make sure Pima has the physical space it needs to meet its educational goals.