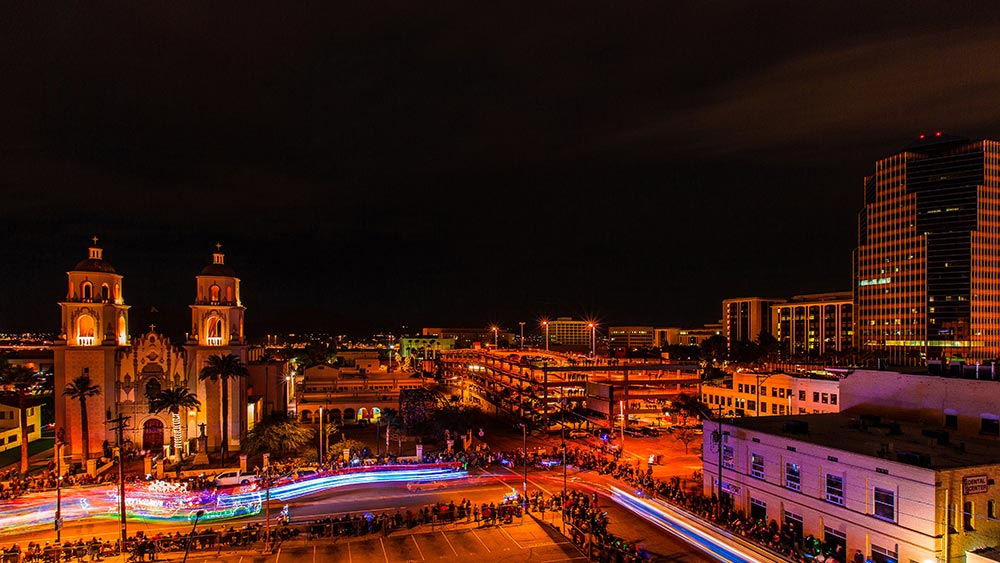 2015 Tucson Downtown Parade of Lights

Scott Griessel, Creatista
State lawmakers are considering a change to a property tax incentive program that Tucson has relied on to jump-start downtown redevelopment.
The program is known as GPLET, Government Property Lease Excise Tax, and allows the city to waive property taxes for eight years if a property owner doubles the value of the site and meets other economic goals.
It's a short-term tax break, and city officials say many businesses generate sales taxes, pay construction taxes and other taxes that far exceed the amount waived in property taxes.
More than a dozen downtown Tucson developments have qualified for the GPLET after economic impact studies, and officials have credited it with making a significant contribution to redevelopment.
The legislative bill would change the program by allowing a reduction, but not elimination, of of property taxes for eight years.
Fletcher McCusker, chairman of the Rio Nuevo downtown redevelopment board, said the change could make it less useful to Tucson.
"We've done a lot of work to educate the Legislature, particularly the bill's sponsors, that this could be harmful for the city of Tucson and Rio Nuevo," McCusker said.
There have been problems with some GPLETs in Maricopa County, McCusker said, but not in Tucson.
"I'm optimistic that there will be an amendment to that bill that protects us," he said.
The bill passed in the House and is awaiting hearing in the state Senate.
McCusker said Gov. Doug Ducey is sympathetic to the potential to harm downtown's ability to attract new employers, so McCusker said he expects support for the changes Tucson requested.