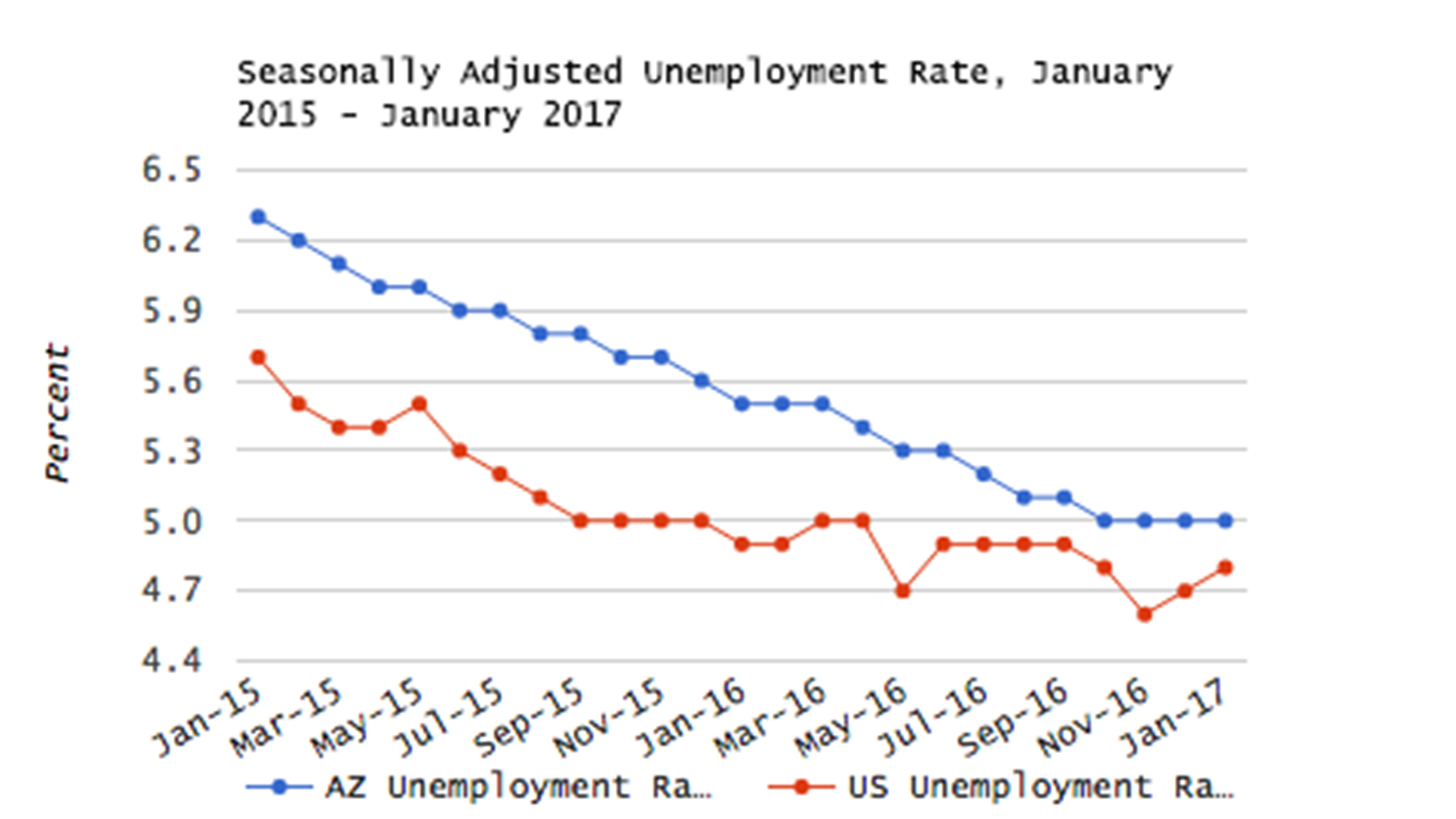 A graph of Arizona and US unemployment rates over the past two years.
Arizona Office of Economic Opportunity
The state's unemployment rate stayed flat at 5 percent in January, the Arizona Office of Economic Opportunity reported Thursday.
The monthly report showed a decrease of 56,700 jobs in the state, most were attributed to the end of jobs related to the holiday season.
Losses are typical for the month, but this year's drop was above the post-recession average of 51,700.
The report also contained positive information despite above-normal losses, according to those who compile the report.
"We did see that the unemployment rate remained unchanged, and it was a positive sign to see individuals coming back into the labor force. About 17,000 entered in January," said Doug Walls, research administrator for the economic opportunity office.
Revisions to reports going back several months showed the state's unemployment rate has gone unchanged at 5 percent from October to January.
Arizona's economy continues to show strong year-over-year growth. The state added 54,700 jobs since January 2016, a growth of two percent.