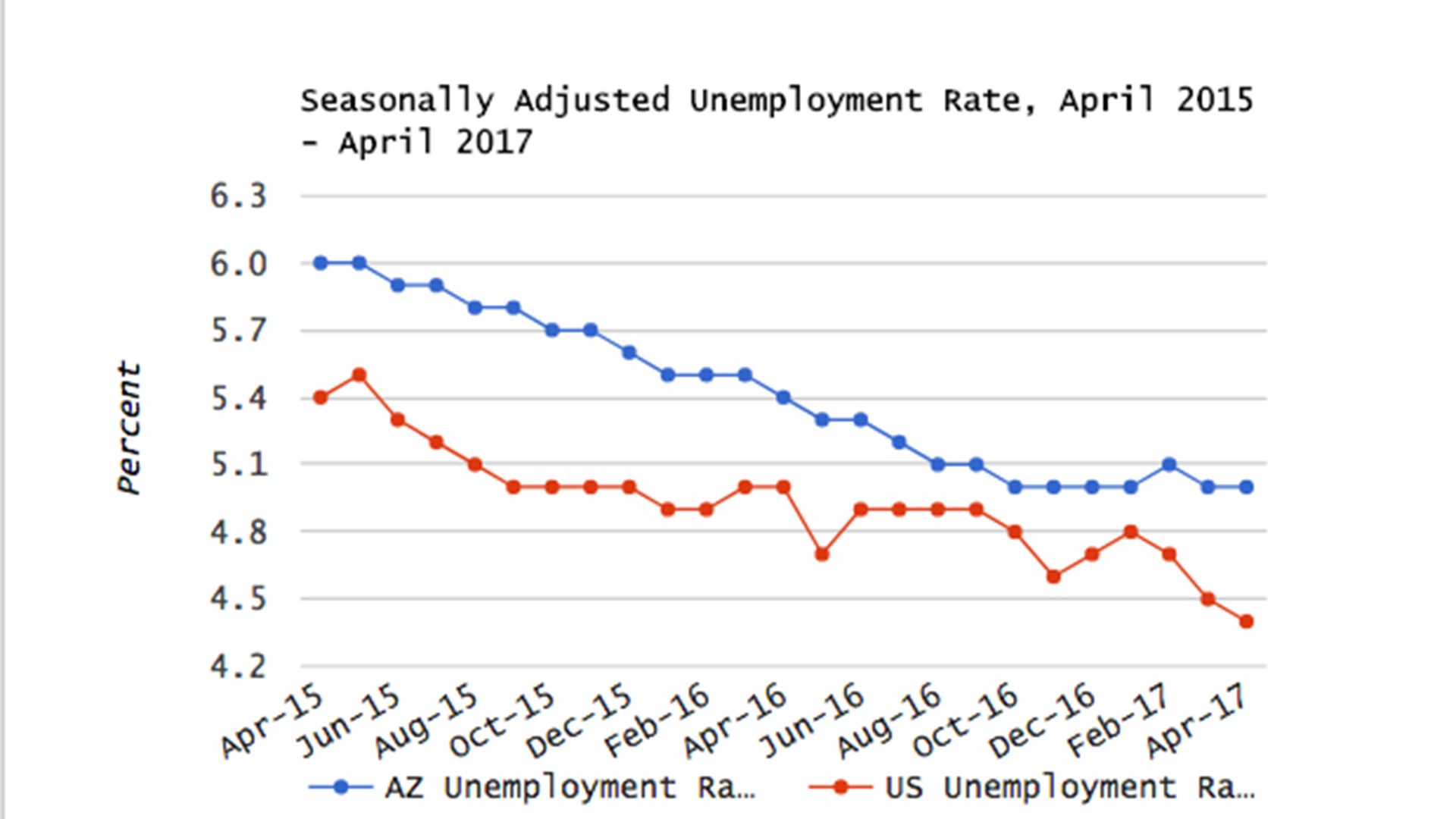 Graph of the unemployment rate for Arizona and the US.
Arizona Office of Economic Opportunity
Arizona's unemployment rate went unchanged between March and April, according to a monthly report from the Arizona Office of Economic Opportunity.
The percentage of working Arizonans looking for jobs has been at 5 percent for six of the last seven months.
A state official said he thinks the flat rate is not a negative sign, given that other indicators in the report show growth in the state's job market.
"We did see an increase in the labor force. We saw employment levels increase among the population of those in the labor force, and unemployment levels decreased," said the Office of Economic Opportunity's Doug Walls. "Those are positive indicators for a growing economy."
The number of jobs in Arizona rose by 66,000 since October 2016, which is when the unemployment rate leveled off. The state's workforce has grown by 46,000 in that same period.
Walls said an increase in those areas shows positive growth, but since both went up, the unemployment rate can remain unchanged.