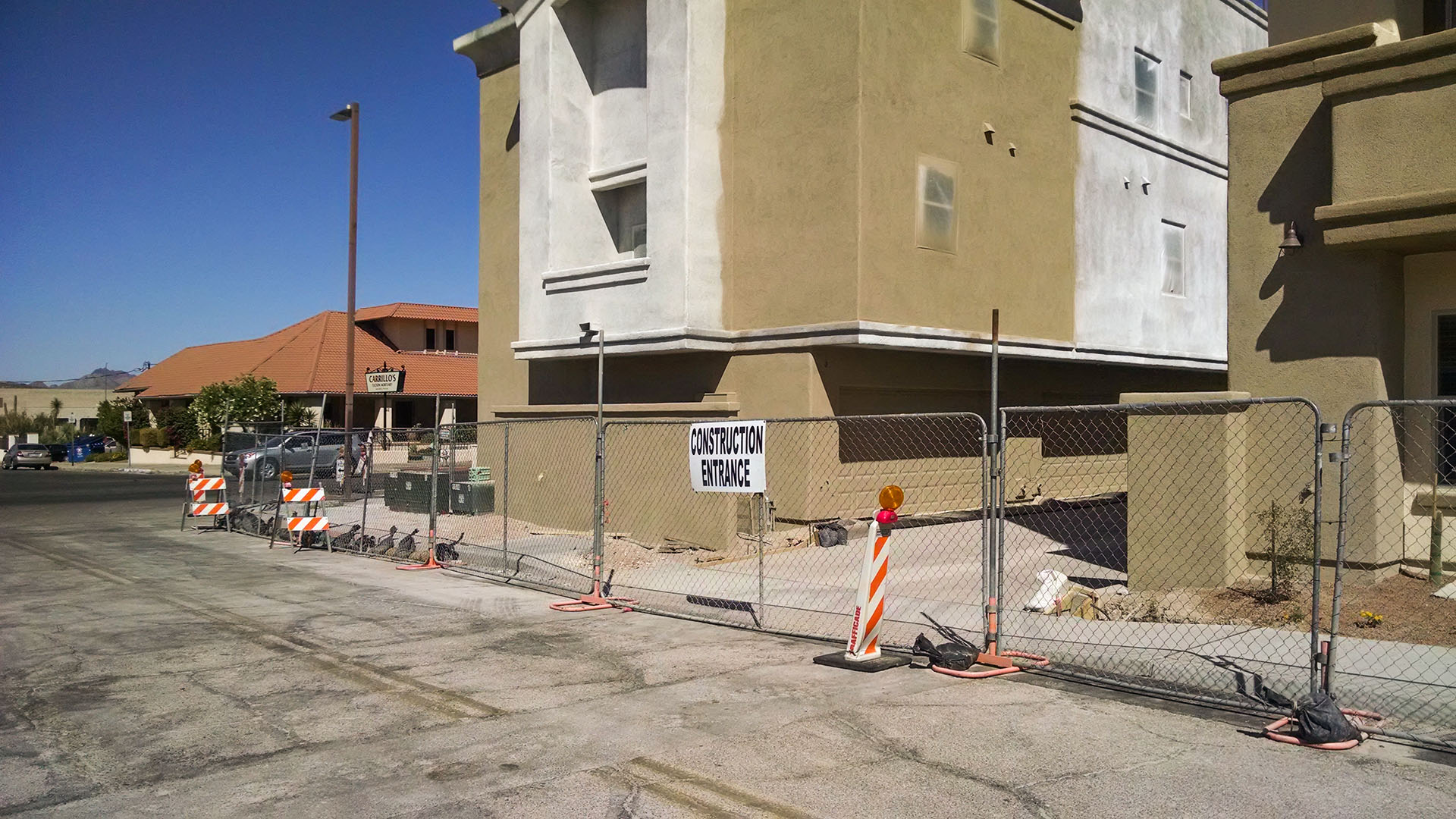 Construction near downtown Tucson.
Nick O'Gara, AZPM
Homebuilders in the Tucson area received 1,336 permits to build new houses in the first half of 2017, according to U.S. Census data.
That is 126 more than at this point in 2016, and nearly the same as in 2015.
An industry expert said the market is picking up steam, but not quickly.
"I think we're going to end up the year ahead of where we were in 2016, but there is a question about the long-term projection for the amount of construction activity that we're going to see," said Southern Arizona Homebuilders Association President David Godlewski. "I think there are some headwinds and challenges ahead."
He said there have been issues inside the industry. The cost of building supplies has gone up, and there is a shortage of buildable lots and skilled workers. But bigger problems exist outside the industry.
"One of the challenges that I think is holding back new home construction is we just haven't seen the job creation and wage increases that we need to make the buyers, the consumers, feel confident," he said.
Godlewski said he thinks local builders will begin building homes that are not sold prior to the start of construction again if economic conditions in the area improve.