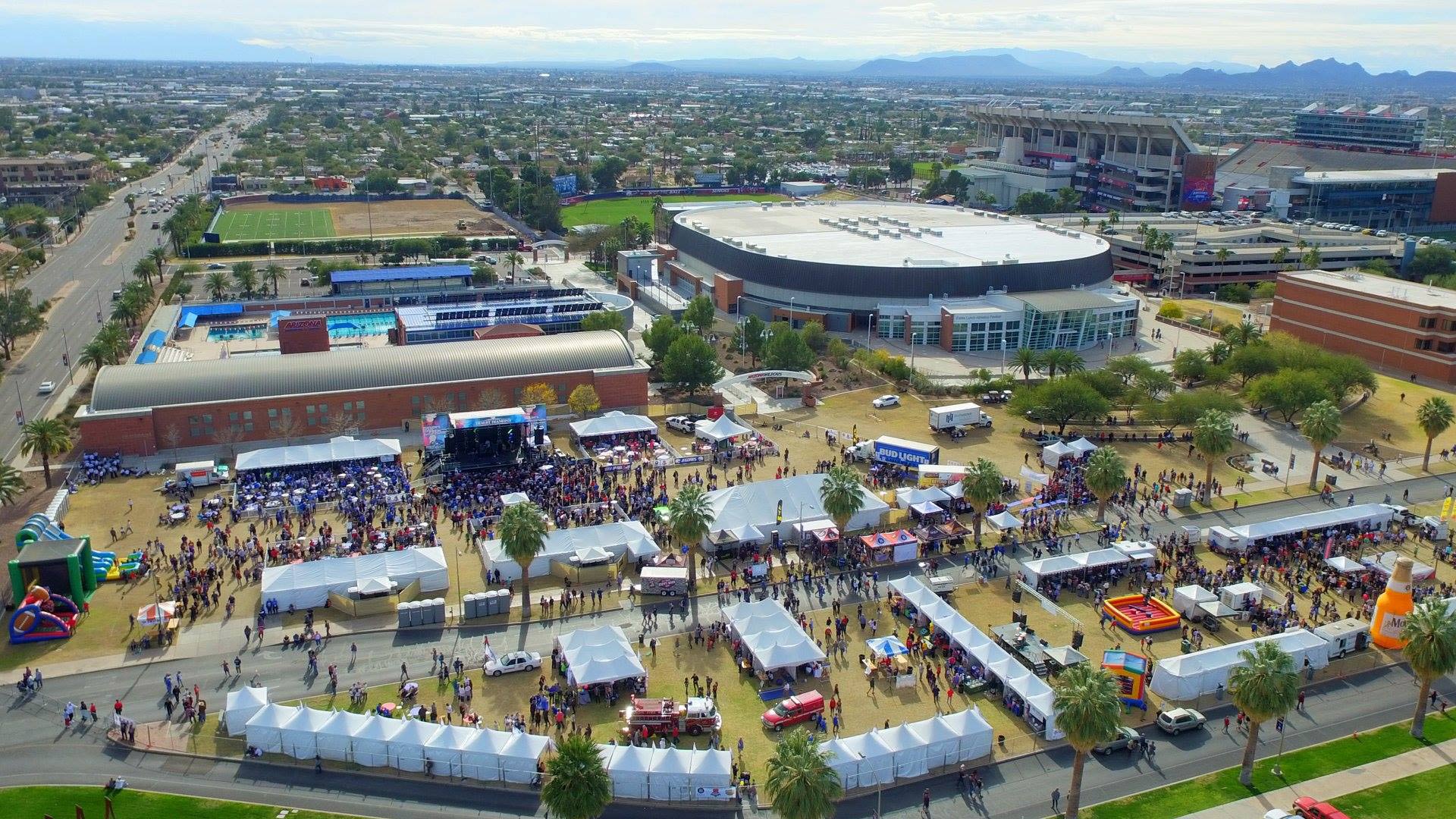 College football fans tailgate prior to 2016 Arizona Bowl at Arizona Stadium, Dec. 27, 2016.
Nova Home Loans Arizona Bowl
Tucson will again be among three dozen cities hosting a college football bowl game this year, and that brings an economic boost to the region.
The Arizona Bowl is scheduled for Dec. 29. Organizers say the 2016 game generated $16.4 million dollars for businesses in Tucson. The game itself drew 33,000 spectators.
The bowl is one of 40 bowl games being contested in 2017. University of Arizona Eller College of Management Professor Ricardo Valerdi said only a few cities, including Phoenix, have the ability to drive up sports tourism numbers during the holidays.
"A city like that has the infrastructure to support tourism associated with a bowl game," according to Valerdi. "And it is a huge upswing for them, especially in December, when folks are more available, they're on vacation, and they are ready to get in a car or on board a plane to support their team."
Orlando, Florida will host three college football bowl games this season. New Orleans and the Phoenix area will host two each.