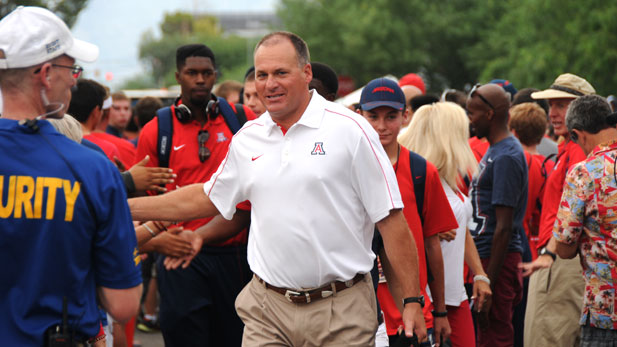 Former University of Arizona football coach Rich Rodriguez greets fans as he leads the team into the stadium, 2012.

Mitchell Riley, AZPM
Former Arizona football coach Rich Rodriguez filed a response this week to allegations of sexual misconduct on the job.
In December, a former assistant to Rodriguez filed a notice of claim seeking $7.5 million from Rodriguez to settle allegations of several instances of sexual harassment or inappropriate behavior while he was head football coach at the University of Arizona.
Melissa Wilhelmsen and her attorney, Augustine Jimenez, state in the notice of claim that during her time as an executive assistant for Rodriguez, he repeatedly touched her inappropriately and at times appeared in front of her partially disrobed.
In January, the UA fired Rodriguez after an investigation that university officials said raised concerns about the climate and direction of the football team.

The university's own investigation could not confirm the allegations against Rodriguez.

"The investigation, which concluded on December 28, 2017, found that the original specific harassment allegations against Mr. Rodriguez could not be substantiated based on evidence and witnesses available to it," the university said in a statement on Jan. 2.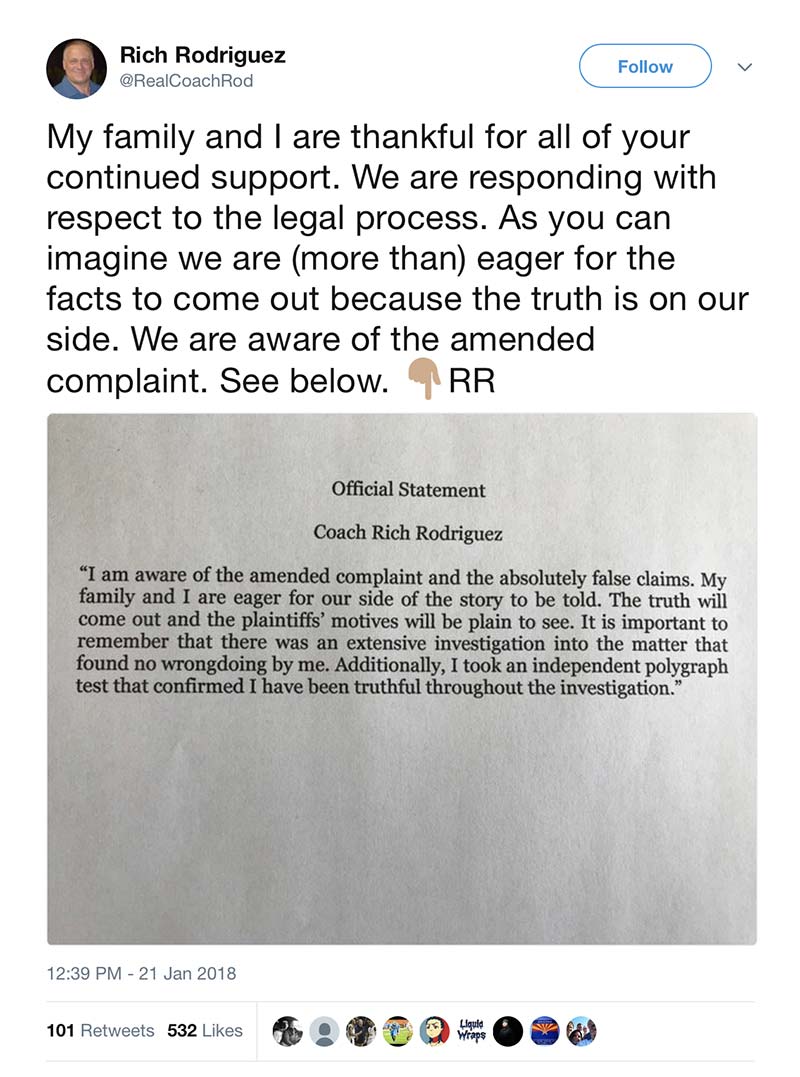 VIEW LARGER Screen shot from @RealCoachRod Twitter account, when he released a response to sexual harassment allegations.

AZPM Staff
Rodriguez responded via Twitter denying the claims against him.
"I am aware of the amended complaint and the absolutely false claims," Rodriguez said.
In the notice of claim, Wilhelmsen accused Rodriguez of using a football program's staff guidebook, which the coach called his "Hideaway Book," to establish secrecy within his inner circle. She said he told employees that Title IX, the federal law ensuring gender equality, "didn't exist in our office."
In his response to her claims this week, Rodriguez's attorney provided a copy of the Hideaway Book and said there is no proof of those allegations.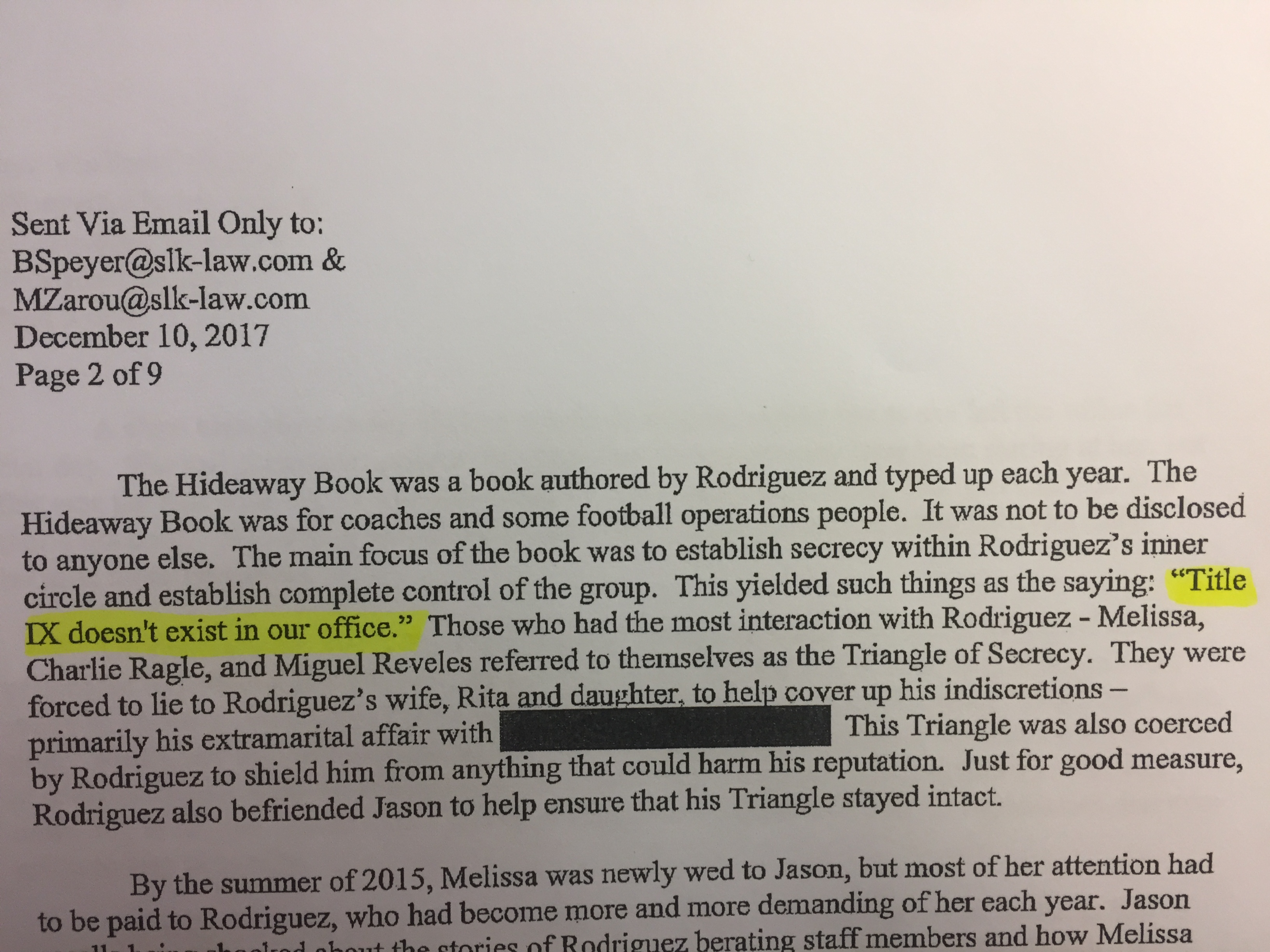 VIEW LARGER Statement from attorney Augustine Jimenez, saying that Title IX does not exist as a followed guideline in Rodriguez's Hideaway Book.

AZPM Staff
Rodriguez said the Hideaway Book was part of his coaching process. He said the book was used and updated every year as an itinerary for the team, including football strategies for the season and his expectations for each player and staff.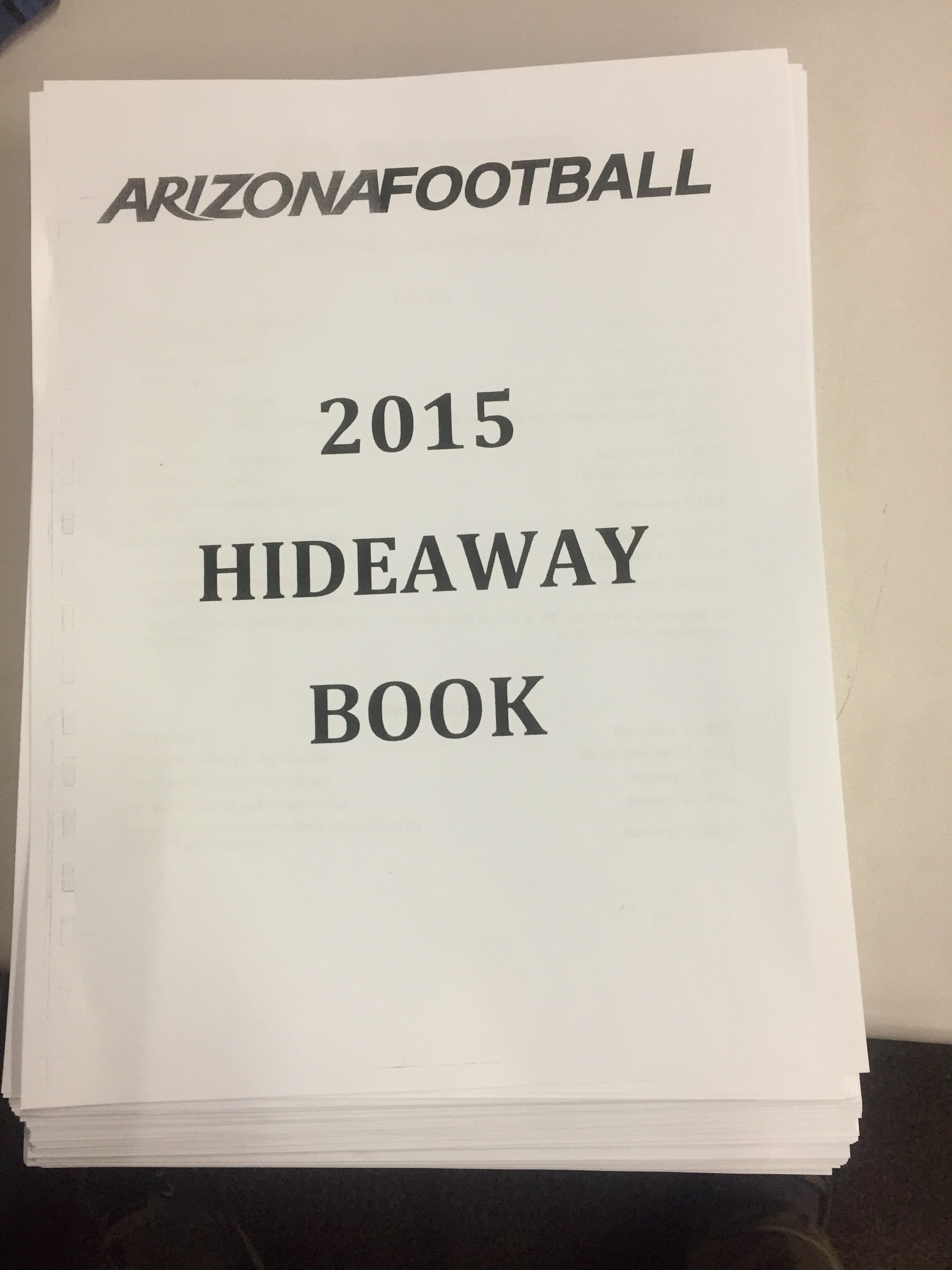 VIEW LARGER A copy of the "Hideaway Book"

AZPM Staff
Wilhemsen's claim alleges Rodriguez chose to ignore a staff member's request to intervene with football player Zach Hemmila in the hours before he overdosed on painkillers.
Rodriguez's attorney responded, saying "at no time did anyone escort Zach Hemmila into coach Rodriguez's office asking for help for him, with coach Rodriguez refusing to get him help." He said in the coach's response this week that Hemmila was a victim of the opioid epidemic and died due to an accidental overdose.

Rodriguez' attorney characterized Wilhelmsen's notice of claim as an attempt to extort the former coach and his wife.
"Once she knew the University had started the investigation, she, her husband, and attorney Jimenez demanded that Coach Rodriguez pay them $7.5 million to buy Ms. Wilhelmsen's silence so she wouldn't cooperate further with the investigation," Rodriguez's attorney stated.
Part 1 of Rodriguez Response

View at Google Docs
|

Download File
Part 2 of Rodriguez Response

View at Google Docs
|

Download File
Notice of Claim Against Rodriguez

View at Google Docs
|

Download File