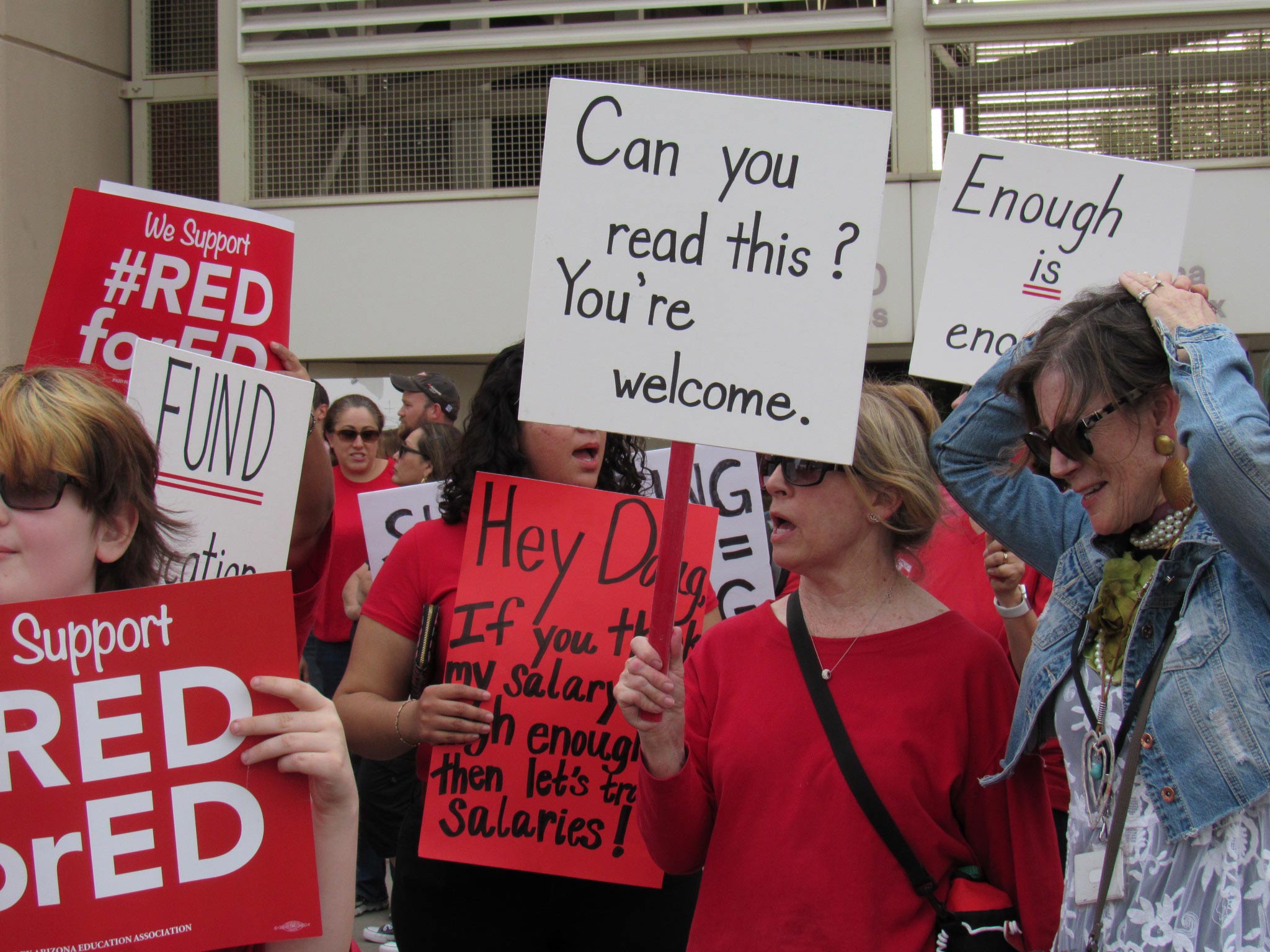 Tucson teachers rally for better pay and education funding outside the State of Arizona building in downtown Tucson on April 9, 2018.
Brandon Mejia, AZPM
Teachers at Tucson High linked arms this morning and walked into the school as one, joining thousands of teachers in Arizona who continue to demand higher pay.
The grassroots group Arizona Educators United is asking the state for a 20 percent pay raise for Arizona teachers and more than $1 billion in education funding, according to Tucson High teacher Marea Jenness.
"They are the ones that made the mess, and they have to clean it up," said Jenness, a local organizer for the statewide group. "Our job is to bring their attention to it and tell them, 'We're not going to put up with it anymore.'"
The Associated Press estimated 1,000 schools in Arizona held walk-ins today, in which teachers gather outside the school and enter right at the first bell.

Gov. Doug Ducey on Tuesday told KTAR, a Phoenix radio station, that there is a plan in place for raising teacher pay and education funding.
Ducey also said he is not interested in communicating with the #RedForEd movement after seeing the group endorse his opponent in the race for governor.
Follow Brandon Mejia on Twitter or contact him via email at BMejia@azpm.org.