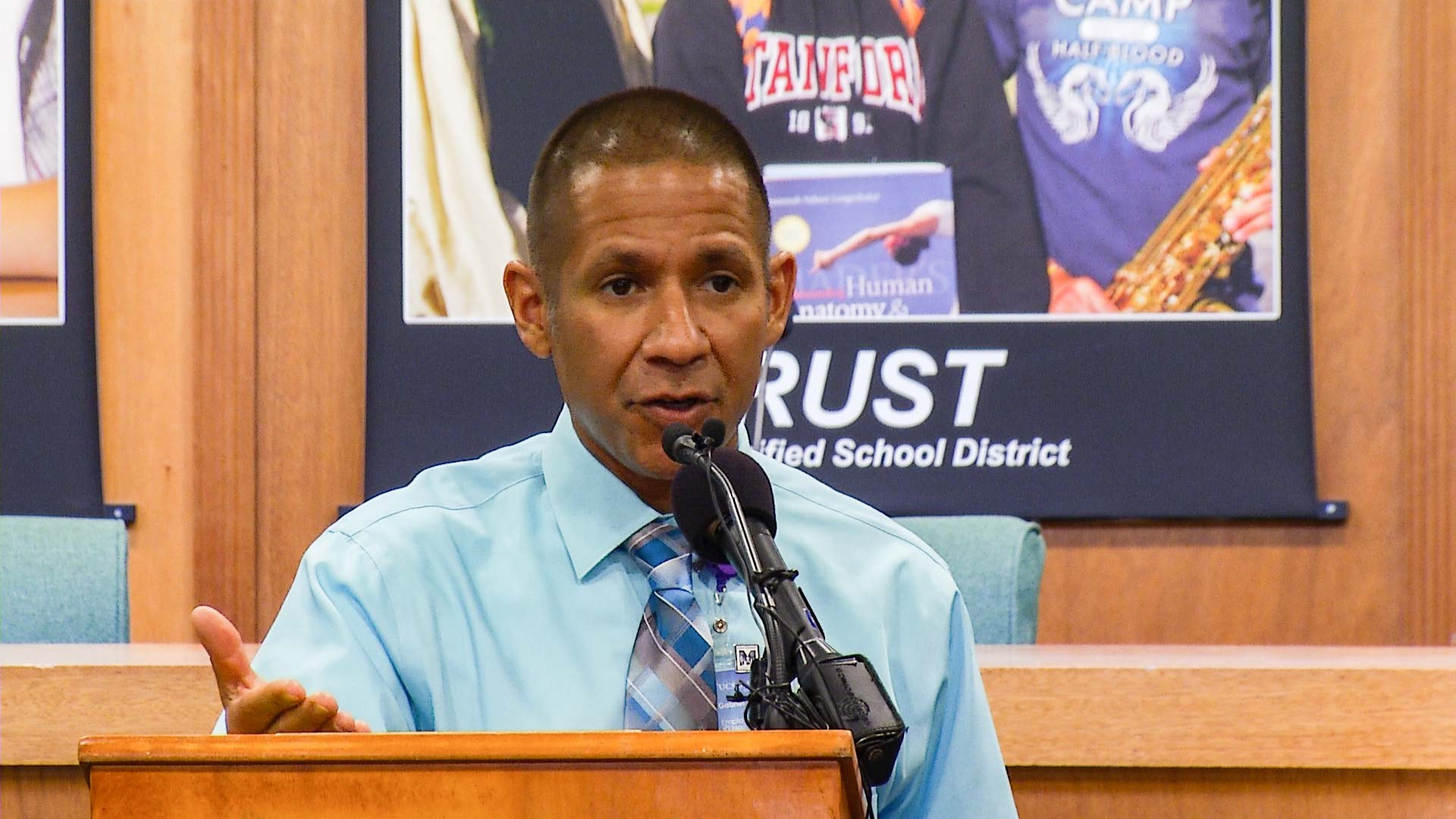 TUSD Superintendent Gabriel Trujillo addresses members of the media April 17, 2018, at the district administrative offices.
AZPM
Tucson Unified School District officials are planning to keep schools open if teachers follow through on their threat to walk out over raises and school funding.

Arizona Educators United is holding a strike vote this week to determine whether teachers want to walk out over Gov. Doug Ducey's three year, 19 percent pay raise plan, which it calls inadequate. Meeting with reporters Tuesday, TUSD Superintendent Gabriel Trujillo voiced support for teachers' concerns but distanced himself from the potential strike.
"I cannot publicly support any action that removes instruction from students," Trujillo said.
He says the district is planning for a possible a walkout with what he called an "instructional closure," where schools would offer bus service and meals for students.
"Very, very basic services could still be available to the neediest of our students and our parents," he said.
Trujillo says he's concerned about the effect a teachers' strike would have on the community, especially high school seniors making graduation plans. Results of the unofficial strike vote will be announced on Friday.