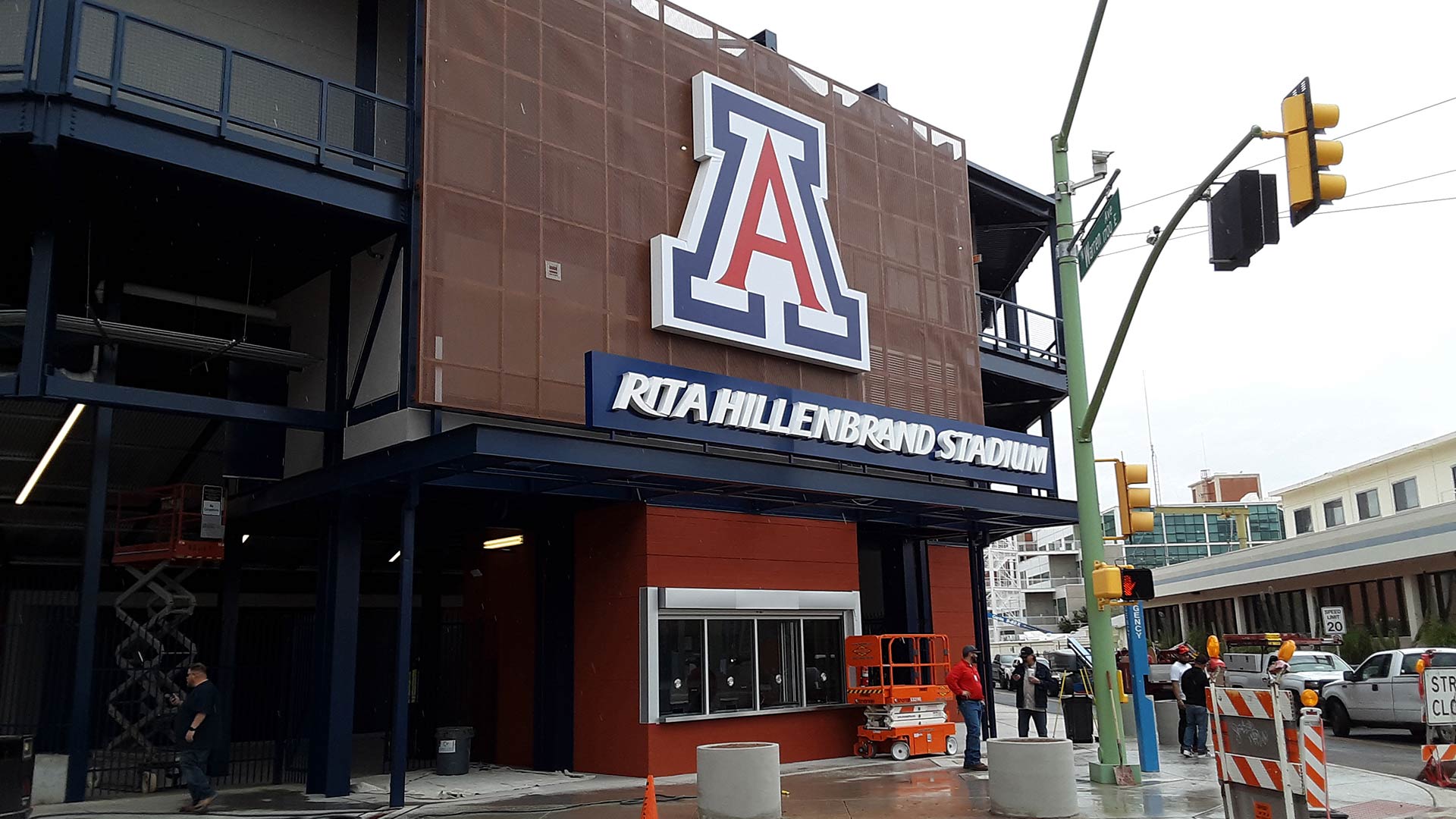 Renovated Rita Hillenbrand Stadium is the latest UA athletic facility to sport the "A" logo.
Tony Perkins/AZPM
The University of Arizona softball team has a newly remodeled place to play. Workers completed an $8 million facelift at Rita Hillenbrand Stadium in time for the first home game of the season scheduled for Thursday night.
The stadium was state of the art when the UA opened it in 1993. Softball coach Mike Candrea says the team's looking forward to playing in a stadium that is setting a national standard once again.
"I think all of these kids understand that this doesn't just happen overnight. The bottom line is we play the game hard and play it well in a great facility," he said.
Contractors demolished the stadium's main seating area, ticket booths, and press box and rebuilt them from the ground up. Fans seated on the north and west sides of the infield will enjoy a shade covering for the first time.
Hillenbrand Stadium is the latest UA-financed construction project to reach the finish line. Work continues on a $15 million training venue for University of Arizona football, and new facilities for the UA Honors College are currently under construction north of the main campus, with a price tag of $137 million.