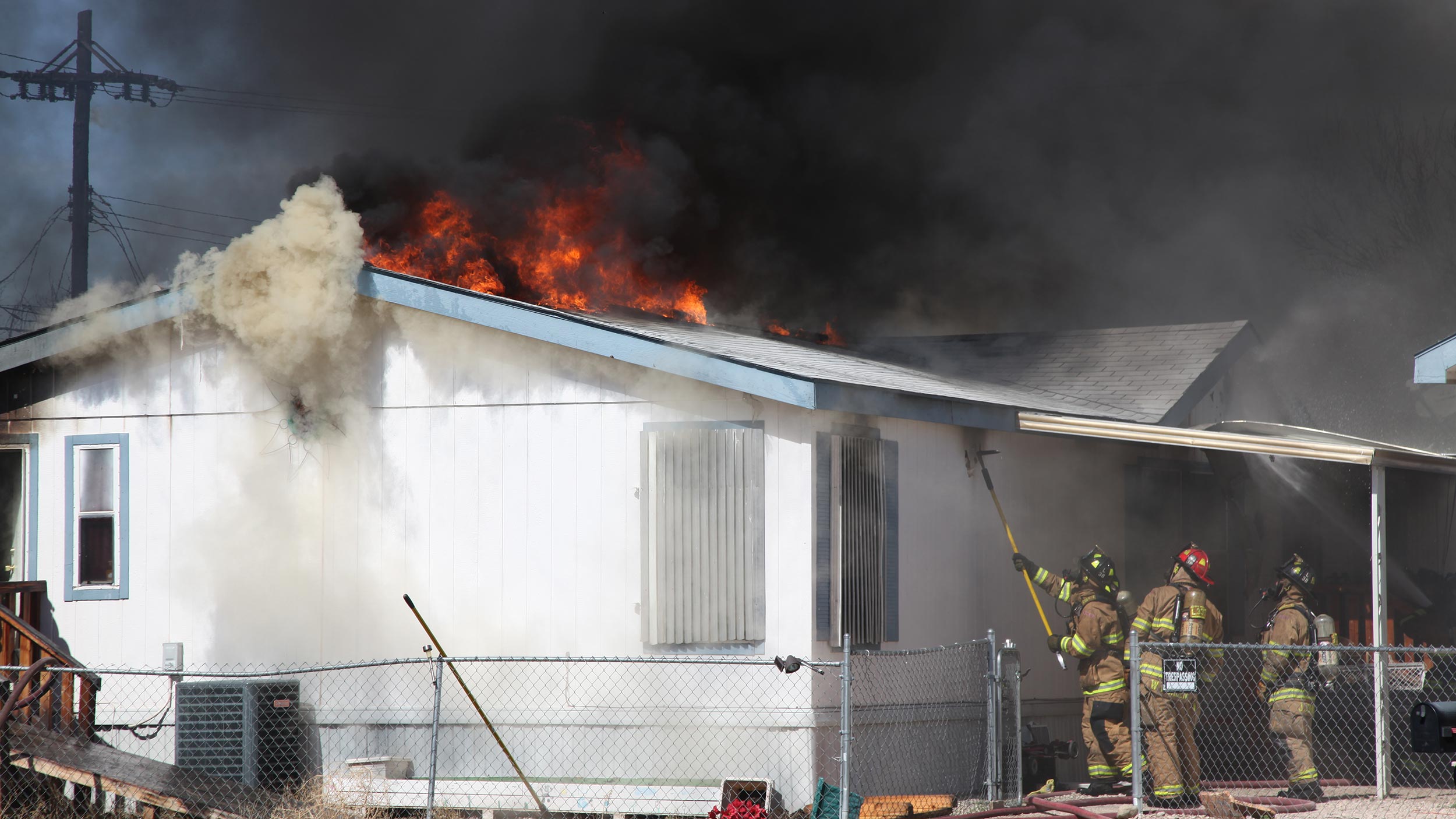 Firefighters in Tucson battle a house fire, 2016.

Christopher Conover/AZPM
The Senate Higher Education and Workforce Development committee on Monday unanimously passed a bill making it more difficult for municipalities to deny a firefighter's workers' compensation claim for cancer.
The bill, sponsored by Sen. Heather Carter and Rep. Paul Boyer, clarifies a 2017 law that listed more than a dozen cancers science says are caused by carcinogens that firefighters are routinely exposed to while on the job.
Since the law's passage, firefighters have said some municipalities have denied their claims by using a loophole that forces them to prove there is not another reason for the cancer.

"Cancer is horrific. It ravages your life, your family, your community and all efforts should be focused on that, not fighting bureaucracy to get the benefits we though we put in place for you," said Carter during Monday's committee meeting.
The new proposal would put into statute that a firefighter's cancer is presumed to be caused by on-the-job carcinogen exposure if it is one of the cancers on the list. That presumption would keep municipalities from questioning the cause of the cancer and force them to pay the workers' compensation claim.
The proposal would also add breast and ovarian cancer to the list of covered cancers.
The bill passed the committee with a unanimous vote, but still must get through another committee meeting and the full chambers of the House and Senate.