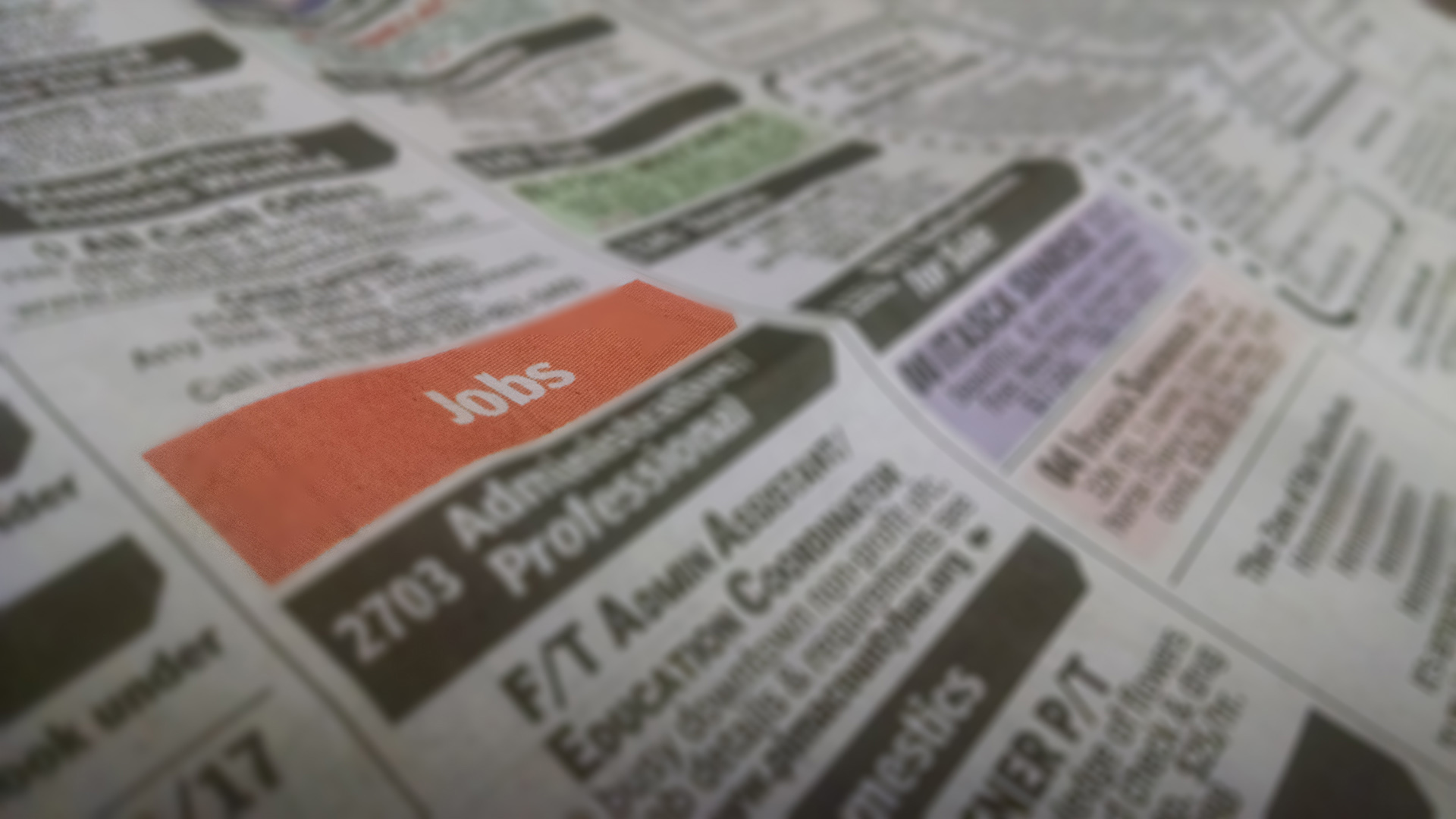 Newspaper classified ads.
AZPM Staff
The Arizona Department of Economic Security paid out $150.9 million in unemployment compensation last week. The payout was a record amount for the state. The payments included $600 in additional weekly compensation from the federal government as part of the CARES Act.
The CARES Act is the coronavirus relief bill passed by Congress and signed by President Trump on March 27th.
The additional benefits were retroactive to March 29.
For the week ending April 18, first-time filers for unemployment in Arizona numbered 72,103. That is a decrease of 23,392 from the previous week.
There were 226,793 residents of the state who continued to receive unemployment benefits, an increase of more than 100,000 over the week before.
The number of first-time claims has dropped from a high of 132,382 for the week ending April 4.
Gov. Doug Ducey issued a stay-at-home order March 30. That order closed a number of businesses and forced many others to lay off workers.
Pressure is on the governor to allow businesses to reopen. Protesters marched on the state Capitol on Sunday and Monday.