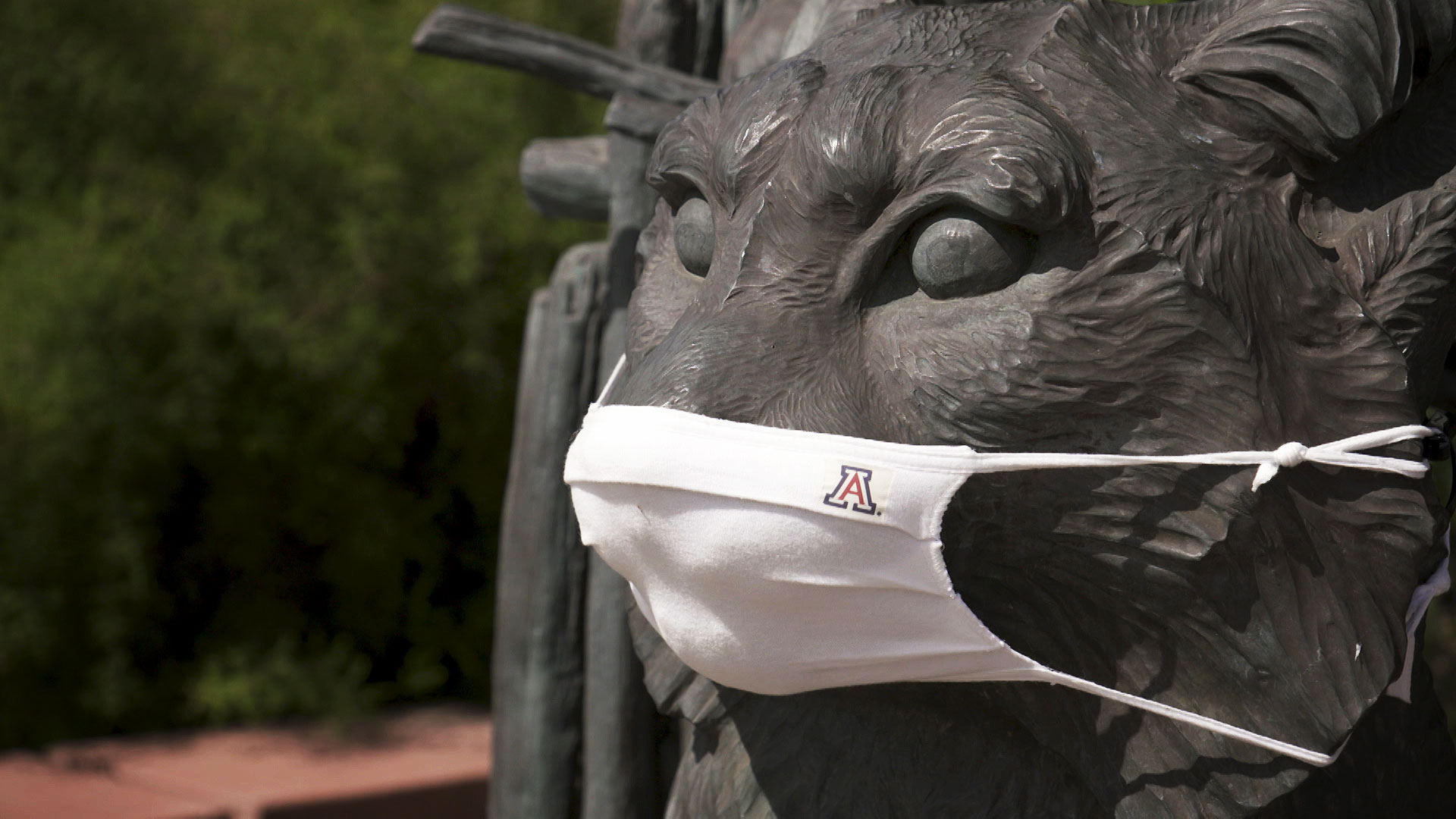 A wildcat statue at the University of Arizona sports a custom mask. July 2020.
AZPM Staff
In recent weeks, the number of cases of COVID-19 on the campus of the University of Arizona have been dropping, but university officials are still concerned.
They are worried that complacency will lead to another increase in numbers. They are especially worried about some upcoming holidays.
"We're all aware that Halloween is on a weekend this year. We're working hard to prevent an uptick in positive cases," said Robert Robbins, University of Arizona president.
Classes return to online only after Thanksgiving, but university officials will still require all students to let them know where they plan to travel for the holiday. The students must also say whether or not they plan to return to campus for the end of the semester or whether they will finish their classes away from campus.
Robbins said dorms will remain open after the Thanksgiving holiday for any student who needs to return.
The number of COVID-19 cases are on the rise in Arizona and Pima County. Health officials said they do not know if the increase is the start of a second COVID-19 wave or just a temporary increase.

While there are questions about the cause of the uptick, officials said they do know what the cause is not.
"I would say right now, that it is not because of the university. In the past three weeks, we've seen the number of cases in the 15-24 age group go down. And we've seen the numbers in the other age groups, younger than 15, though that number is minimal, and above 24 go up," said Theresa Cullen, head of the Pima County Department of Health.
Local and university officials said though restrictions are easing that does not mean people should stop wearing masks or physical distancing.
They also urge everyone to get a flu shot.