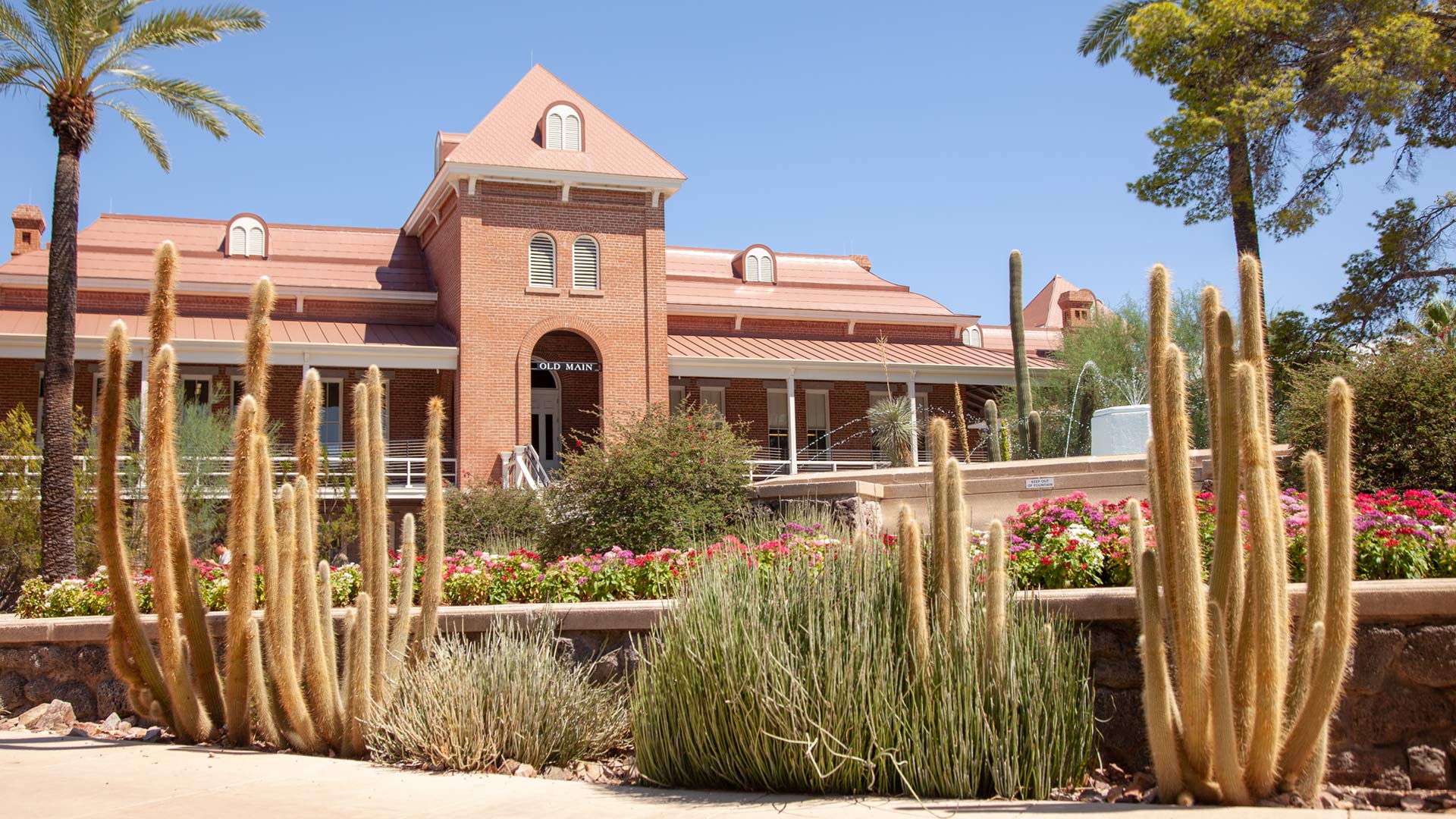 Old Main on the University of Arizona campus.
AC Swedbergh, AZPM
The University of Arizona's annual on-campus crime report showed a marked increase in the number of sexual assaults.
According to the report, sexual assaults in 2019 increased from 14 the year before to 40. University officials said the sudden jump in the numbers is due to an increase in reporting, not necessarily an increase in the occurrence of the crime.
"I think people are much more comfortable reporting these days regardless, and we've always encouraged people, please report every crime. If we don't know about it we can't focus in on an area or mitigate it in the future," said Brian Seastone, UAPD police chief.
AZPM asked Seastone how the university could be sure the increase was due to better reporting and not an increase in the crime.
"Traditionally, if we look at unreported crimes, etcetera, I think we are right where it would be. We don't have anything that jumped out at us, such as a stranger rape sexual assault on our campus. Many of these are acquaintance-type of situations, which doesn't matter, it is still a crime. But again, I think people are just feeling more comfortable reporting this inappropriate action," Seastone said.
The report covers 2017-2019. It also showed an increase in fondling and domestic violence in 2019.
Seastone said even though 2020 is not over, the number of reported crimes on campus is trending downward.
"We have seen a decrease in crime on campus, which I must say we are very happy about because I've talked to many of my colleagues around the country who are not experiencing the same things we are," Seastone said.
He said part of the reason for the downward trend is the COVID-19 pandemic, which has caused the number of people on campus to be drastically reduced and many buildings are locked down.
He said committing crimes is also more difficult because with fewer people on campus, anything out of the ordinary tends to stick out more.